Atlanta Braves News: The Morning Chop, Freddie Freeman Should Have Won Silver Slugger Award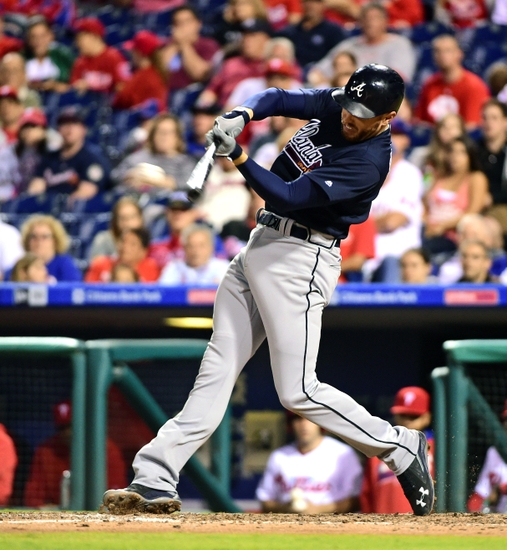 R. A. Dickey Isn't Done; Signs One-Year Deal With Atlanta Braves
Tomahawk Take Editor's Note: By now, you've heard the news…the Braves have signed knuckleball veteran pitcher R.A. Dickey to a one-year deal worth $7.5 million salary in 2017, and the Braves have an $8 million option for 2018 with a $500,000 buyout.  When I saw that the New York Times posted about this, I thought it was pretty cool.  Don't think that the Braves are finished with trading/signing players for the 2017 season…it's still early folks.  Just because we now have Dickey and Josh Collmenter, the Braves will continue searching to fill gaps and look for that starting pitcher we're all dreaming about.
R. A. Dickey, the 42-year-old knuckleball pitcher, signed a one-year free-agent deal to pitch for the Atlanta Braves, a team with a rich history of knuckleballers.

Phil Niekro pitched with the Braves for 21 seasons, and his brother Joe spent two years there, 1973 and 1974. Hoyt Wilhelm also spent parts of three seasons with the Braves, in 1969, 1970 and 1971.

Dickey spent the last four seasons with the Blue Jays and contemplated retirement this year when he was not included on Toronto's postseason roster. But after he became a free agent, he decided to sign a one-year deal with an option for another to pitch for a team that is about 250 miles from his home in Nashville.
Tomahawk Take Editor's Note: In my opinion, the MLB took a major hit last night when Anthony Rizzo was selected as the Silver Slugger winning at the first base position.  I'm not just saying this because I'm a Braves fan, but Rizzo shouldn't have won this award.  Hell, Freddie Freeman probably shouldn't have won either.  Joey Votto is the guy that should be the most upset about this.  Freeman's stats were ridiculous this year and far better than Rizzo's.  The only category Rizzo statistically was better at then Freddie was RBI's (and World Series rings).  Freeman had him beat in every other single category.  The managers and coaches made a poor decision about this one.
Cubs first baseman Anthony Rizzo and starting pitcher Jake Arrieta won their firstNational League Silver Slugger awards on Thursday.

Rizzo, who also won his first Gold Glove this week, hit .292 with 32 home runs, 43 doubles and 109 RBI, with a .928 OPS. He's the second Silver Slugger winner at first in franchise history, after Derrek Lee. Leon Durham won as an outfielder in 1982.

The awards, one for each position in the NL and AL, are voted upon by managers and coaches.
Tomahawk Take Editor's Note: Go right ahead Astros, trade away the farm for Mr. McCann because at this point I don't want the Braves to do it.  I'd be a lot happier if we signed a recovering Wilson Ramos (tore his ACL late in the 2016 season).  The 29-year-old just won a Silver Slugger award and did not receive a qualifying offer from the Washington Nationals.  Many speculation is that the Braves will try and sign Matt Wieters, but I'm still not sold on him.  Plus, Ramos is a right-handed bat, Wieters is a switch hitting catcher.  If McCann was a free agent, I'd say go ahead Braves and sign him, but I don't want to give up prospects to acquire a 32-year-old catcher.
Whether the New York Yankees acknowledge it or not, the trade rumors regarding Brian McCann aren't going away. The obvious destination is Atlanta and the Braves, but the Houston Astros and Washington Nationals are more than willing to be a part of this trade discussion.

Right now, McCann is probably only open to an Atlanta return, where he played from 2005 to 2013, and where he makes his home. He has a no-trade clause which gives him plenty of leverage in all of this, and the Yankees have also said they don't mind having two catchers who can hit 20 home runs a season. McCann, if he stays, is going to be a backup catcher to Gary Sanchez when he isn't working as a designated hitter. It doesn't hurt his salary, but he wants to be an everyday catcher and not just once or twice a week, he'll need to find a new team.
This article originally appeared on