Atlanta Braves News: The Afternoon Chop, Purchase Contracts of Max Fried, Lucas Sims and Johan Camargo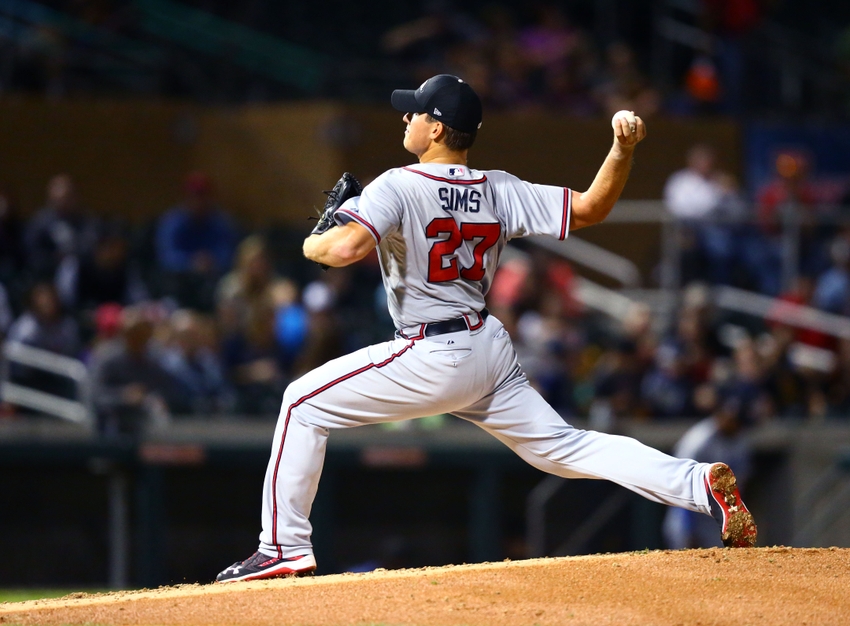 Braves face Rule 5 Draft decisions with Fried, Sims
Tomahawk Take Editor's Note: News came through this morning that the Braves have purchased the contracts of three Rule 5 eligible players so far — pitchers Lucas Sims, Max Fried and infielder Johan Camargo. This leaves the team with one vacant spot on the 40-man roster for the start of the 2017 season.  We'll know a lot more as the day goes on about who the Braves front office will decide to keep…Friday at 8pm is the due date.
All Major League clubs have until Friday to fill their 40-man rosters with any player they want to protect from being selected in December's Rule 5 Draft. Those eligible for selection include any player not on the 40-man roster who signed in 2012 at 18 years old or younger, or in '13 at 19 years or older.

Atlanta will have four vacant spots on its 40-man roster once it adds veteran pitchers Bartolo Colon and R.A. Dickey after they complete their physical exams. Two of those spots could be filled by Fried and Sims, who would stand as the most likely members of the organization to be selected if left unprotected for the Rule 5 Draft.

A team that makes a selection during the Major League phase of the Rule 5 Draft must pay $50,000 and commit to carrying the selected player on its active roster through the entirety of the following season. A selected player can be offered back to the original club for $25,000.
Where the market stands as hot stove season heats up
Tomahawk Take Editor's Note: The Braves are shopping!  Or at least putting phone calls out to suiters.  Will the Braves and Coppy drop the hammer and acquire Chris Sale?  It could all come down to Sale actually.  In the press conference this morning with R.A. Dickey, Hart and Snitker, Coppy said that they will only make a huge splash if the player is willing to commit to a long-term contract.  Sale kinda has this as he's signed for 2017 and has a two-year team contract deal for 2018 and 2019.  Coppy may be referring to this or possibly to getting Sale locked down for longer.  I love Coppy and the Braves front office approach though…always thinking about the future, but wanting the now as well.  They've added the pieces with Dickey and Colon to let the "kids" grow for an extra year in the minors.  We'll see if we can secure a key piece in the rotation for 2017 and beyond whether it be Sale or another pitcher.

ATL is setting the market for innings eaters
In a bit of a twist, the Braves have set the market on mid-level pitching. This is a team that realized that they had a huge problem with starting pitching and decided to spend around $20 million on a couple of 40-year-old pitchers.

The Braves signed both R.A. Dickey and Bartolo Colon to one-year deals, and these moves served as smart upgrades for a team that's trying to make the bridge for their pitching prospects as smooth as possible. That wasn't the case last year when they went through a whopping 16 different starting pitchers.

Also, if you can name anybody outside of their intended rotation, then either you watched way too much Braves baseball last season (I'm guilty as charged) or you play in one of the deepest fantasy leagues on the internet. Either way, I'm not here to judge you, but if your team is in the market for some innings eaters then these contracts should be the model.
Twitter/Facebook
Tomahawk Take Editor's Note: The Braves General Manager John Coppolella, John Hart, Manager Brian Snitker and newly acquired pitcher R.A. Dickey had a press conference Friday morning at SunTrust Park to welcome in Dickey and to answer a few questions.  One comment that stood out to me was Coppy saying "we're not going to dump half the farm for one player".  Interesting note as we all talk about the Chris Sale Rumors.  Anyway, welcome R.A. and hope you're a big piece to our 2017 rotation!
R.A. Dickey recalls listening to @Braves games on transistor radio growing up. pic.twitter.com/rd9CWAgyy0

— FOX Sports South (@FOXSportsSouth) November 18, 2016
Dylan Moore's season has officially ended.  The Braves received Moore in the 3-way trade they did in July that sent Jeff Francouer to the Miami Marlins.  This trade went very under the radar as Moore wasn't expected to do much.  He's only shined since coming to the Braves organization!  In 2016 with the High-A Carolina Braves he saw time at shortstop, third base and first base…the utility guy that the Braves love.  The 24-year-old hit .343 with Carolina and then went to the Arizona Fall League and played with the Salt River Rafters.  He batted .317 with three doubles, two homers and two stolen bases in the 11 games he played in.  Keep your eye on this guy as he could move up quickly because of his age.
The 2016 season is officially over. Ready to relax and start… https://t.co/j8KeMdRIpq

— Dylan Moore (@d_moore22) November 18, 2016
More from Tomahawk Take
This article originally appeared on