Atlanta Braves News: Night Chop, Interested in Trevor Plouffe and/or Jason Castro?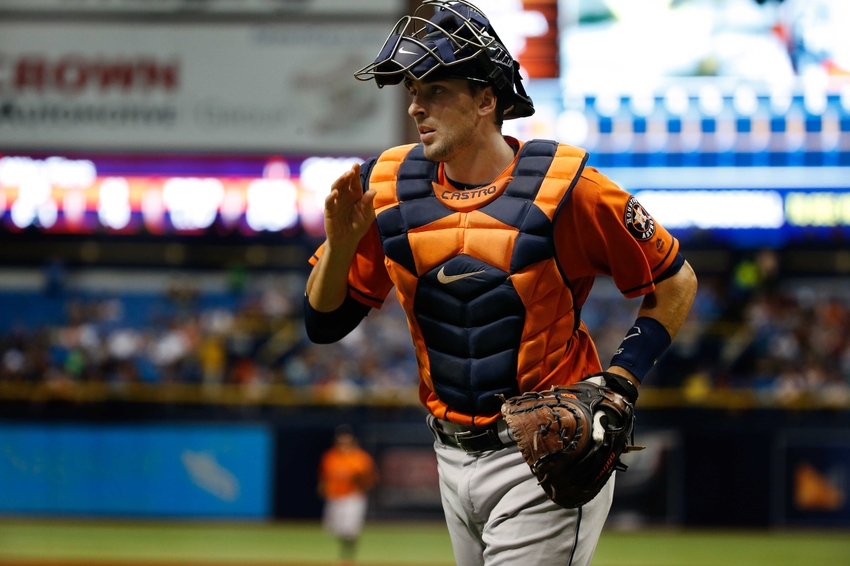 Here are four potential landing spots for Trevor Plouffe after his Twins release
Tomahawk Take Editor's Note: An option just happened to fall out of outer space on Friday as the Twins waived Plouffe.  As Fred wrote about earlier today, this 30-year-old third baseman could be a viable option for the Braves.  Other teams are probably pretty interested as well such as the Dodgers and Angels.  The Braves will have to decide, quickly, if they need help at the third base spot or if they saw enough from Garcia and prospect Rio Ruiz.  Neither Garcia or Plouffe's defensive will win any Gold Gloves and surprising Garcia probably played better at the top corner in 2016.  Plouffe has hit around .250 for the past four seasons so that's not an improvement either.  If it was me, I'd pass on this and give Garcia the job…he's definitely earned it.
On Friday, the Minnesota Twins waived third baseman Trevor Plouffe.

The move qualified as a surprise. Though Plouffe suffered through a disappointing 2016 season, that description had more to do with his health (he played in just 84 games due to various abdominal issues) than his performance, seeing as how he managed a 95 OPS+. The Twins presumably shopped Plouffe around before making their move, and couldn't find a taker — his salary likely played a role, as he could've made close to $10 million in his final year of arbitration eligibility.

So obvious that there's no way it happens. The Braves have been aggressive in securing one-year veterans as they embark on their first season in their new stadium. Plouffe would likely come on a one-year deal, and would provide Atlanta with an upgrade over incumbent starter Adonis Garcia — who, by the way, is older and just had a worse offensive season. Sure, signing Plouffe won't create as many headlines as signing, say, Justin Turner, but he wouldn't require as much of a financial commitment, either.
Braves Interested in Jason Castro
Tomahawk Take Editor's Note: Yes, please. The more I think about the Braves adding Jason Castro, the more I'd like it to happen.  The Braves signed Tuffy Gosewisch yesterday, but I'm not sure that this was the catcher they were looking for.  Is Castro it?  I'm not sure.  Coppy did mention he'd be okay with starting the season with Tyler Flowers and Anthony Recker, but I'm not sure I believe him on this one.  Castro was an All-Star catcher in 2013 and is supposedly amazing at pitch framing.  Can't go wrong with that, right?
The Atlanta Braves are "among the most serious bidders" for free-agent catcherJason Castro, according to ESPN's Buster Olney.

General manager John Coppolella said one of the Braves' top intentions this winter is to find a catcher to pair with Tyler Flowers, the Atlanta Journal-Consitution's David O'Brien reported last month.

Castro, 29, has spent all six seasons of his major league career with the Houston Astros. He played 113 games last season, occasionally sharing time behind the plate with Evan Gattis. In 329 at-bats, Castro slashed .210/.307/.377 in 329 at-bats last with 11 home runs and 32 RBIs. He walked 45 times in 376 plate appearances.
Twitter
The Braves out-righted Matt Marksberry a few days ago and was removed from Atlanta's 40-man roster.  He's going to be available for other teams to pick him up in the Rule 5 draft on December 5th.  It's possible he doesn't get added to another team and the Braves bring him back.  Anyways, we're glad to see him healthy and back in the gym!
Getting back after it! #2017comeback pic.twitter.com/pjJSfBQ6w7

— Matt Marksberry (@SirLEFTYDuro) November 18, 2016

Happy Birthday to Braves youngster Cristian Pache! Braves international signee is now 18-years-old
Happy birthday to my man @cristianpache25 pic.twitter.com/GfehHFzZGo

— Braves Prospects (@ProspectsBraves) November 19, 2016
This article originally appeared on