Atlanta Braves Morning Chop: Winter Meetings Underway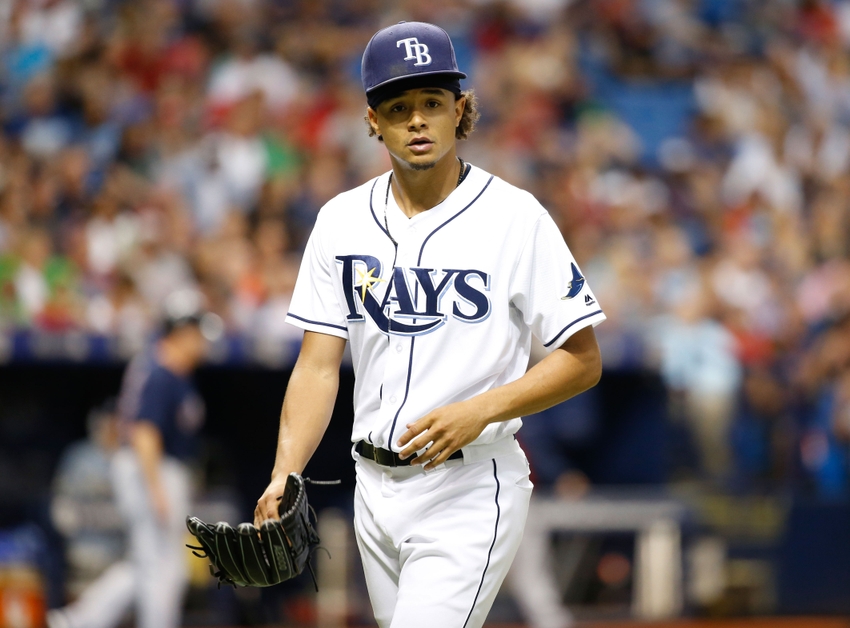 Which frontline starting pitcher – if any – will the Braves end up with?  There's still a lot of activity on this front as Baseball's Winter Meetings begin in Washington.
The Atlanta Braves still seem focused on trying to obtain a top-of-the-rotation starter.  There's some hints of movement on the Chris Sale front, but nothing definitive yet.
Here's the run-down of the morning's rumors thus far:
Interesting… more on this in a second…
There is a repeated report supposedly generated at MLB.com, though I can't find it and nobody is linking their sources this morning, that the Braves may be shifting their attention more toward the Rays' Chris Archer.
But this tweet corroborates that thought:
This would make sense if there's an impasse in discussions with the White Sox, though as pointed out yesterday here, the White Sox may not be getting their preferred answers from anybody, and thus will have to decide how badly they want to move their ace.
The above tweet suggests that those kinds of conversations are starting to happen internally.
In addition, there's this from Joel Sherman:
I can't tell you exactly what "made a run at" means – whether that was an offer, an inquiry, a passing glance, or… what.  But it also doesn't suggest that those talks got very far.
Also, as an aside, I saw a tweet this morning – that I can't find now – about the Astros pursuing either Archer or Sale.
That part isn't news, but while they are doing that, Houston may also be 'dangling' one or two of their own pitchers… Collin McHugh being one of those… I believe Lance McCullers may have also been named.  Interesting, but I wouldn't put a lot of stock in this until/unless they are able to get either Sale or Archer.
Finally, this is a thought worth sharing:
Admittedly, it had better be a really good prospect.  Scott Kazmir is nearly 33 and comes with 2 more years of $17.7 million salary obligations.  He's also still struggling with health issues – averaging just 100-ish innings over each of the past 3 seasons while struggling a bit on the mound for the past 2 years.
Brandon McCarthy is almost 33½ and comes with $23 million of remaining salary obligations through 2018.  But his health situations aren't any better – 153 innings over his last 3 seasons… combined.  Oh, and he didn't pitch well either.
I'm not gonna pick on Ryan for that idea – because it is still sound… even if these specific pitchers might not be.  Other similar deals might be out there should the Braves be rebuffed elsewhere.
Finally:  the Nationals are said to be "in" on Andrew McCutchen, Chris Sale, and Kenley Jansen.
If they get one of those… good for them.  Two?  That's impressive.  All three?  Juggernaut.
This article originally appeared on