Atlanta Braves Morning Chop: the Other Side of the Deal
Alan Carpenter/FanSided via Tomahawk Take

Fansided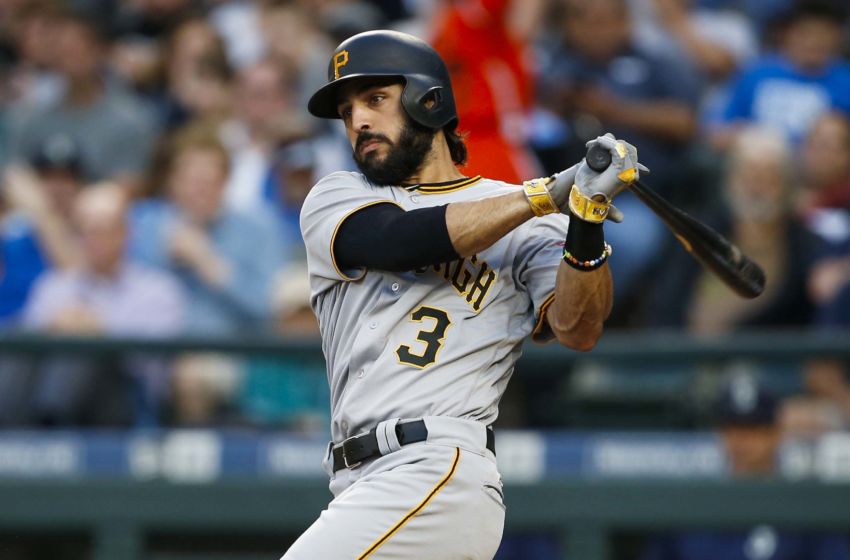 Newton's Laws of Motion also apply to baseball: for every action there's an equal and opposite reaction. Such was the case this weekend.
The Atlanta Braves have acquired Brandon Phillips from the Cincinnati Reds. That was something they apparently wanted to do back in November, but were unable to finish the trade.
Now they've got their man, though under circumstances that remain a concern.
In this case, the Braves reacted successfully from that failed November deal to land Sean Rodriguez, whose bat showed a significant improvement in 2016 over previous campaigns.
That looked to be a strong pickup for the Braves… until the Rodriguez family ran afoul of someone with evil intent.
But for two weeks, even that Miami car wreck didn't seem to derail that plan. However…
Source corrects: Surgery for Sean Rodriguez is NOT minor. Expected to be out 3 to 5 months.

— Ken Rosenthal (@Ken_Rosenthal) February 12, 2017
If there's good news here, it's that Rodriguez isn't a pitcher. Shoulder injuries are their bane – orthopedic surgeons have yet to discover the 'Tommy-John-equivalent' panacea procedure for repairing shoulders.
That said, we do not know the full extent of this injury. Being a 'non-baseball' injury means that it's different from what sports surgeons usually see, but there's no news on whether that's better or worse for him. Hopefully that broad "3 to 5 months" window can be tightened up a bit, but already sources are suggesting to the AJC that he could miss the entire year.
That's a tough blow for Rodriguez and a tough blow for the Braves – though somehow John Coppolella managed to actually come back to the Reds and get a (reportedly) better deal than he had in November.
I guess even in bad situations, you gain leverage if the object of your trade will agree only to come to your city.
But for Sean Rodriguez, we hope the news improves for him – and his family. His wife seems to have gotten the worst of it, though her own report made that sound 'fixable'. Their children with them at the time appear to be okay.
We hate to lose players at all, but especially in this way. But Rodriguez is inked with Atlanta for both 2017 and 2018, so there's a real good chance that we'll still see him around SunTrust Park next season.
Braves Tracking Stock (BATRK) Jumps
Just take a gander at BATRK this morning. That's the Atlanta Braves tracking stock that Liberty Media created last year. You could have gotten in on the ground floor at around $14 a share.
Late last week we observed the news that the Marlins might soon be sold… at a price of more than double their Forbes valuation.
At that time, I noted that the price of BATRK was $19.60… still up significantly from the price it held for most of the first three months of its existence.
This morning? $21.50… up over 10% since that announcement about the Marlins.
Y'all just need to listen to me more!
Minor League Move
From our friend and contributor, Ryan Cothran:
#Braves released Steve Janas. Thought he deserved a callup last year. Wish him luck in next org.

— Ryan Cothran (@baldheaded1der) February 13, 2017
I actually had Janas on my personal shortlist for being part of this weekend's trade to the Reds.
Janas got significant attention in 2015 by throwing a near-perfect game with the Carolina Mudcats. He had already been pitching like a Cy Young guy on a rehab stint that season (0.49 ERA in 6 starts, 37 innings).
However, immediately after that contest, he went on the disabled list (just avoiding the bus crash incident) and was never quite the same afterwards (but then, who could be?), posting a AA ERA of 4.87 and being switched to a relief role last year.
Still, a 3.31 AAA ERA for a guy still under 25 years old would seem to be valuable, so this is a surprise.
Hopefully there's nothing more to this story as he should easily be able to latch on to another club.
This article originally appeared on