Atlanta Braves Morning Chop: More Questions Than Answers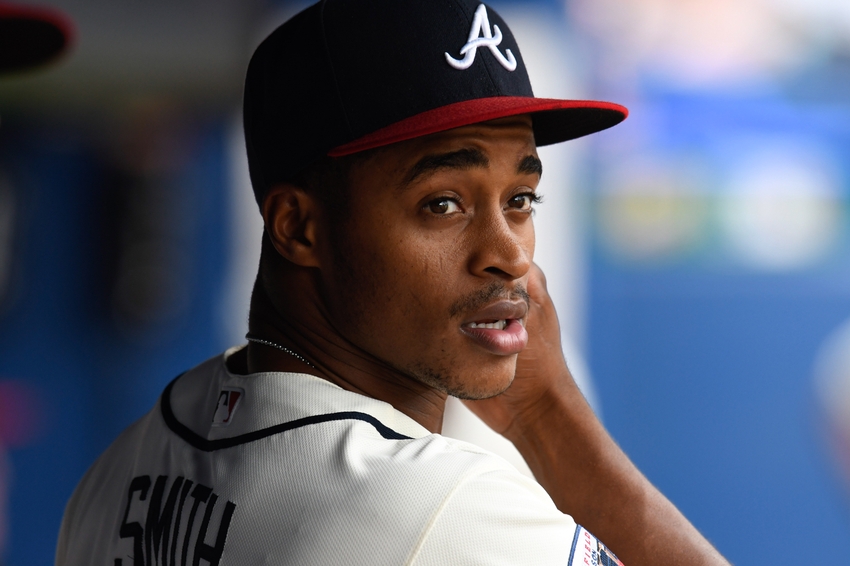 Are the Braves done at the Winter Meetings now?  Based on statements from John Coppolella, it certainly appears that way.  So here are the questions Braves' fans are now left with.
Boston sucked all of the air out of the Gaylord National Resort and Convention Center yesterday.  It was almost like all of baseball's business just had to take a step back and stand in awe of what happened for a few hours.
Still there's a lot left to do, but we're now wondering how much the Atlanta Braves will do as part of that.
We'll expect to have an in-depth look at an interview from the Braves GM John Coppolella a little later this morning, but in the meantime, we're going to take a look at the questions still remaining… questions hard to answer right now.
So let's try a different format: something new we're going to try today… 5 things you should be talking about…and we'll call it "Take 5".  We'll invite your input via the comments below.
Yesterday there were musings about how the Braves should make use of their speedy – though extra – outfielder.
Putting him on the bench "just in case" seems a little counterproductive.  He's a guy who needs to play every day.  But with Matt Kemp, Ender Inciarte, and Nick Markakis out there… that's maybe 20 starts total between them and a bunch of pinch-hitter/pinch-running roles otherwise.
This is exactly why I was wondering earlier in the off-season if he might be used as trade bait for a frontline pitcher.  But now that seems to be off the table, so… AAA Gwinnett is the only other real option.
Q4: Ramos Signed… Will the Braves Sign a Catcher?
One of the chief goals expected this off-season was to bolster the catching ranks.  At this point the Braves have inked Tuffy Gosewisch.  That's it.
Wilson Ramos signed with the Rays last night.  Welington Castillo is still available, but thus far we've heard little on that front.  Meanwhile, Coppy was sounding last night like a man who like Ty;er Flowers and Anthony Recker.
So will there be another catcher?
Q3: Will the Braves Use the Rule 5 Draft?
The team is drafted 3rd overall, but there's three factors to consider:
The 40-man roster is full at this time

.
There's still a Player To Be Named Later to come from Seattle… who may or may not require a 40-man slot.  We should know about that between late Thursday or on Friday.
Rule 5 draftees must be kept on the 25-man roster for the full year, lest have a chance to be lost back to their original club.  That's a tall bar to climb, especially for a team without a lot of gaps for extra players.
If the Braves want to investigate a Rule 5 player, there's 3 avenues where it's possible:
Relief Pitcher.  BaseballAmerica mentions Yimmi Brasoban (AA/San Diego) as a good option.  So is Yonny Chirinos from the Rays – notable because he just doesn't walk hitters.
Catcher.  Seattle has one of note… again, though… you're promoting these guys straight to the majors, and that's a lot to ask of a catcher – especially one handling pitchers twice his age.
4th Outfielder.  If Mallex is going to be left to play in AAA, that opens a spot (on the 25 man list at least) for a bench player.  Jeff Francoeur is still a possibility for that role, but so is a Rule 5 guy.  On balance?  I think I'd go with Frenchy.
Q2: So About That Pursuit of a Frontline Starter?
If you'll ignore the pun, it's starting to look like the only attempt to land such a starter was this perfunctory pursuit of Chris Sale.  Now that this is done… the Braves may be done.
If so, your rotation to start 2017 is Julio Teheran, Jaime Garcia, Bartolo Colon, R.A. Dickey, and Mike Foltynewich.
Sure:  they'll talk, they'll listen… but with the "needs" done, the motivation driving the "wants" just isn't that strong.
That puts Josh Collmenter, Matt Wisler, and a host of other guys in the position of needing to 'pitch better' to displace anyone higher on the ladder.  Also:  none of the free agents just signed (Colon, Dickey) are tradable until June 15, so there will be time for the Gwinnett crew to show what they've got.
Coppy has made that point crystal clear:  no participation trophies, no social promotions.  You've gotta earn your way to the majors.
Q1: After Sale, Will Anything Big Get Done Today at Winter Meetings?
You could argue that the "big" thing is already done and that nothing else will approach that.  You'd probably be right.  But other questions remain:
This is the final full day of Winter Meetings. Thursday is generally devoted to the Rule 5 Draft and team representatives are typically heading home throughout the day.
So today marks the last full opportunity to do business with all parties present and accounted for.
Of course, the off-season doesn't end after today, either… with all of these players still looking for jobs, deals will likely persist well into January.
But how much more will the Braves do?  That is perhaps the biggest question of them all.
This article originally appeared on