Atlanta Braves Morning Chop: Countdown to Stupidity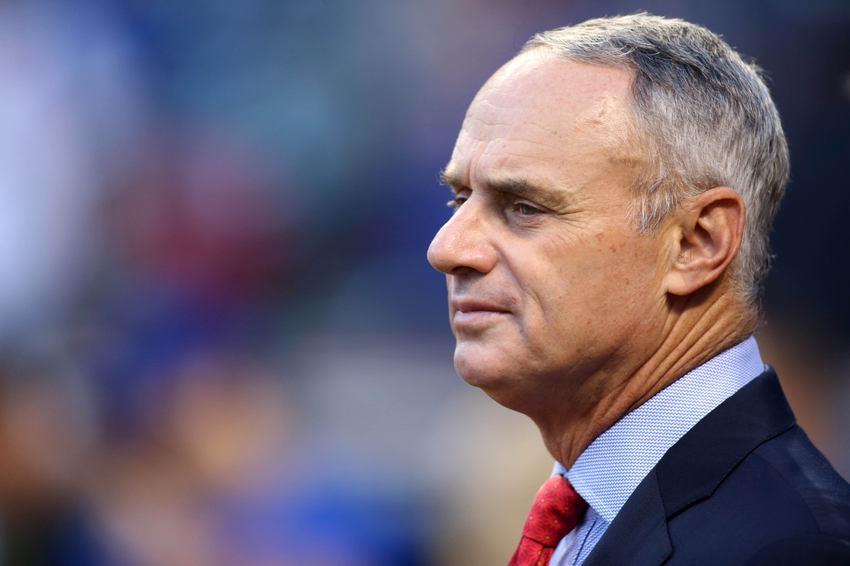 December 1st is when baseball's current Collective Bargaining Agreement expires.  8 days ahead of that, there's word that each side is starting to dig in on multiple remaining issues.  Trouble is, the fans didn't put "Lockout" on their Christmas lists.
AN EDITORIAL
Atlanta Braves,  MLB, players association… just don't go there.
You have the NFL in a rare position.  Their ratings are falling.  People are disillusioned with the antics of players in that league and the quality of games.
Meanwhile, baseball just enjoyed some of their best playoff ratings ever, with a compelling World Series Game 7 being the best watched game in a quarter century.
Don't mess that up.
Ken Rosenthal is reporting that negotiations for the new CBA are hitting snags over some major items:
FREE AGENT COMPENSATION.  Players want to drop the loss of a draft pick for Qualifying Offer free agents.  Baseball wants to impose an International Draft in response.
The players believe that's a huge 'ask', for the point of such a draft is to allow the clubs to spend less on international players.  That said, all sides know that there is a broken system right now.
COMPETITIVE BALANCE.  Several issues exist here, including how monies received from the 'taxes' are spent by small market teams.
JOINT DRUG AGREEMENT.  Both sides would like to see this strengthened, but players want a concession to give on this point.
One of the compensations that the players would like to see is a 26th roster spot – which would instant create 30 new "jobs" at the major league level.  However, that seems tied to the idea of limiting roster space in September, when literally everyone on a 40-man roster could be called up to fill the benches – which creates competition concerns.
No – none of these items seem 'easy' to resolve.  But the talk of a Lockout situation is entirely the wrong answer at this time.
It would send a horrible message to fans that might be returning to the game, and would squander all of the good will earned over the past decade in building a 'clean', family-friendly sport.
So even if negotiations have to go into extra innings… extra days… extra weeks.  Do that.  Agree to disagree for now and extend the current CBA to January 1  or January 15… whatever it takes.
A lockout now would be the worst thing you could do for the sport.
You'll figure this out.  Just don't be stupid.  
This article originally appeared on