Atlanta Braves Morning Chop Catch Up Edition
Alan Carpenter/FanSided via Tomahawk Take

Fansided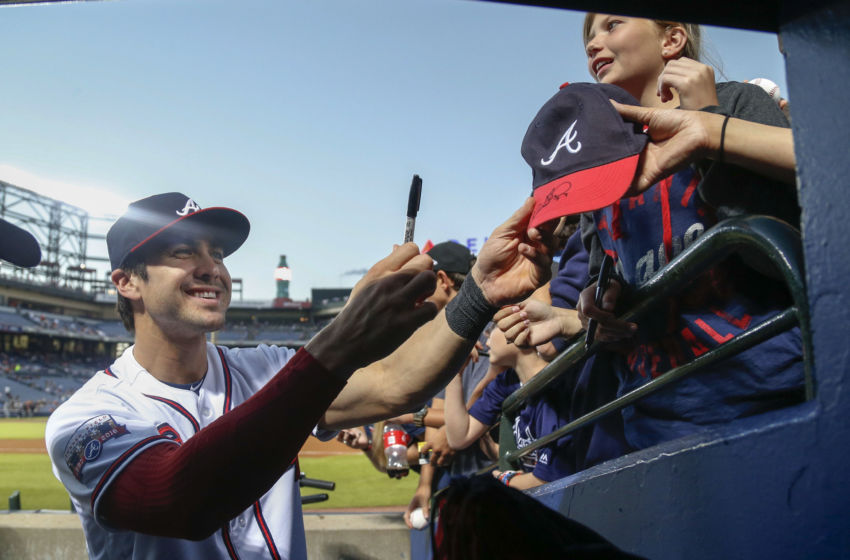 As the calendar pages have been flipped, each week is bringing us just a little closer to baseball, which means there are more stories about the Atlanta Braves. It's time to catch up on a few of these.
SARASOTA COUNTY, FL – Yes, the Atlanta Braves appear to have chosen a new Spring home… though the detailed negotiations are still to be completed.
That said, it does appear that the County itself is excited about the possibility at the official government twitter feed broke the news, complete with a full press release:
From that announcement:
"There's still a lot of work to do to finalize the terms, agreements and approvals necessary, but this announcement is a major step forward in the efforts to bring the Braves to our area," Harmer said. "Continuing to expand sports tourism is high on the county's list, and the opportunity to bring a major sports anchor to the City of North Port could have a significant impact in south county."

…

The planned site is located within the City of North Port, with direct access to U.S. 41 and West Villages Parkway. The city will play an important role in helping finalize the terms and agreements, as well as overseeing any necessary regulatory approvals to advance the project, North Port City Manager Jonathan Lewis said.

…
The parties to the agreement will be working over the next several months to finalize the terms and move forward with the project. The county plans to provide a public update on the status of the negotiations at the Jan. 24 Board of County Commissioners meeting.
The location is absolutely ideal in terms of minimizing Spring travel in Florida, and sets up two distinct sides of the state for team venues for 2019 and beyond:
ATLANTIC COAST
Nationals / Astros (West Palm)
Marlins / Cardinals (Jupiter)
Mets (Port St. Lucie)
GULF COAST (kinda from north to south)
Tigers (Lakeland)
Yankees (Tampa
Blue Jays (Dunedin)
Phillies (Clearwater)
Pirates (Bradenton)
Orioles (Sarasota)
Braves (North Port)
Rays (Port Charlotte)
Twins / Red Sox (Ft. Myers)
So beginning then, expect to see a lot of the Pirates/Orioles/Rays/Twins/Red Sox on that Spring schedule, along with a smattering of the other clubs.
Levine: Teams Stepping Up Offers For White Sox's Jose Quintana
BRUCE LEVINE / CHICAGO.CBSLOCAL.COM (Jan 15)
CHICAGO (CBS) — Trade rumors have been swirling around White Sox left-hander Jose Quintana since early December. Now, the latest intelligence on the trade market is that several teams have made more significant offers in the last week with hope of acquiring Quintana as the White Sox continue on their rebuilding path.
Although the White Sox aren't putting a deadline on dealing their best pitcher, sources indicate that clubs have stepped up offers recently and a deal could get done soon. The perception that it's a three-team race for Quintana doesn't tell the full story. The Astros, Yankees and Pirates have been most often mentioned in the Quintana derby, but many teams are interested in him, given his resume. Quintana, who turns 28 later this month, has recorded four straight seasons of 200-plus innings and sports a career 3.41 ERA.
[ Ed. note: he doesn't mention the Braves here, but I would certainly have them in the mix… perhaps even removing the Yankees.
The most aggressive teams in this hunt probably would be Houston and Atlanta, in fact. The Braves have the most to give, it seems, but the trick will be in exactly what the costs ends up being.
In my mind… if Atlanta can somehow pull this off while retaining Ozzie Albies, then it's a 'win'. Is that possible? Doesn't seem real likely. ]
Winter Report Card: Tampa Bay Rays
JON TAYLER / SPORTSILLUSTRATED.COM
After bottoming out with the franchise's worst record since 2007, there was some expectation that the Rays would deal away pitcher Chris Archer or third baseman Evan Longoria as the start of a full-blown rebuild. But Tampa Bay has eschewed a teardown, instead adding a pair of veteran bats off the free-agent market on short-term deals and moving only one starter from its crowded rotation.
[ Ed. Note: Another indication that Chris Archer isn't going anywhere… at least not any time soon.
The Rays opted to trade Drew Smyly and so far that's all. Archer is staying, Longoria is staying, and instead they've added two more outfielders (Colby Rasmus and Mallex Smith) plus injured catcher Wilson Ramos.
That's a far cry from engaging in a rebuild… and means that teams looking for pitching help via trade need to look elsewhere. ]
MLB Pipeline's All-Defense Team
Second Base: Ozzie Albies, Braves
Most shortstops who move to second base do so because they lack something, but that's not the case with Albies, who got pushed there by Dansby Swanson. Albies has the actions, quickness, hands and arm to be an asset at shortstop and exceptional at second base.
"He's an electric athlete with plus range and a plus arm," a second NL special assistant said. "He can be a plus defender at shortstop or an elite defender at second base."
2017 Prospect Watch: Top 10 left-handed pitchers
4. Kolby Allard, Braves
A back issue allowed Allard to slide to the middle of the first round in 2015, much to the delight of the Braves' scouting staff. Atlanta held him back until June last year and he really took off at the end of the season, pitching brilliantly as his Rome club won the South Atlantic League title. The gloves could come off in 2017.
9. Sean Newcomb, Braves
There is no question about Newcomb's stuff, leading the Double-A Southern League in strikeouts in his first season with the Braves after coming over from the Angels in the Andrelton Simmons trade. His fastball-curve combination could get big league hitters out now, but he'll need to show better command and control to reach his ceiling as a starter.
[ Ed. note: Several things here:
No Braves' prospect made their RHP list, though Mike Soroka was said to be just outside their top 10.
On the

current

MLB.com Braves prospects list, Newcomb is actually shown higher than Allard (3rd vs. 4th)
Likewise, Ian Anderson is 5th over Soroka's 7th… with Lefty Joey Wentz right behind in the 8th position.
More on the Braves' up-and-coming southpaw swarm can be read here. ]
Let's Sell Some More Merchandise
But of course! Gotta sell more stuff. That's all for now… we'll keep watching the news!
This article originally appeared on