Atlanta Braves Making Inquiries on Controllable Starters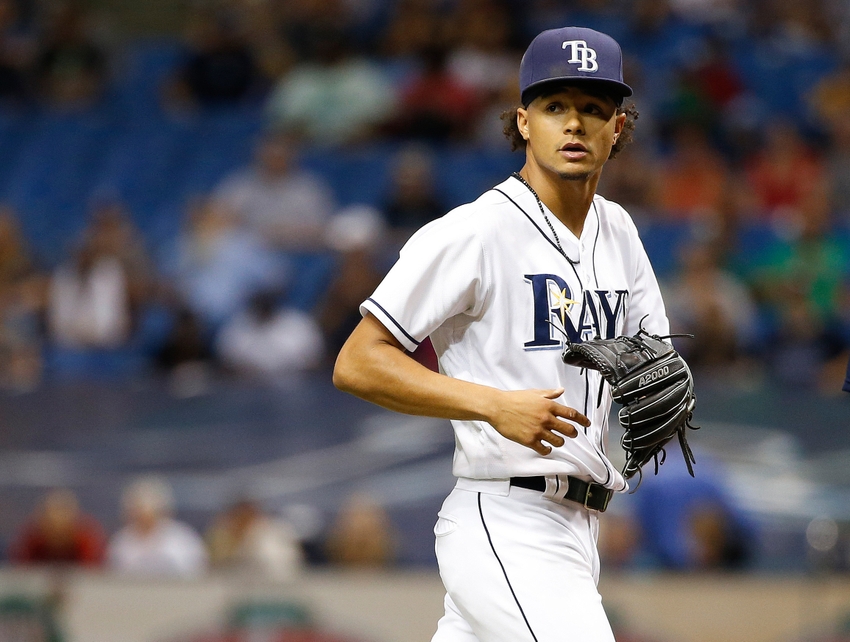 Report:  Atlanta Braves making inquiries about controllable starters.  Is this a change of plan or a feint?
Over the past several days, we have reviewed a number of items as General Manager meetings were set to begin, particularly related to the messages coming from the Atlanta Braves regarding the acquisition of pitching:
John Coppolella is looking for "2 to 3" starting pitchers, and not back-end talents.
His priority is for free agents first, strongly preferring 1 year deals; 2 years for players they like a lot.
If need be, he would be open to trades – again, for 1-2 year controlled starters.
However, it doesn't take a baseball genius to recognize that the market is … soft … for fulfilling those plans.  It might even make one wonder if perhaps a slight change in those plans could improve the Braves' rotation much more significantly.
Well, that's part of the thinking that could be at work here:
Morosi also notes that the Rays will consider offers for Evan Longoria this winter… but while saying that, he isn't saying that they are willing (yet) to move Chris Archer.
Let's Read Between the Lines
There's a lot being said in Morosi's tweet… and a lot unsaid as well.
"Spoken to" – That could be an innocent "do you think you might be inclined to trade him?" or something a lot more interesting like "I'd like to offer you X, Y, Z, and a couple of Greek letters for Archer". 

We don't know which

.
"other controllable starters" – We don't know if this means "other pitchers on the Tampa Bay Rays roster" (Alex Cobb, Drew Smyly) or other starters on other teams. 

I would lean toward "Rays only" for right now

.
"other controllable starters" – We also don't know if this means something in excess of the 1-2 years of control that Coppy wanted (Cobb and Smyly both fit this criterion) or more years (Archer, Odorizzi, Snell).  Generally, when that 'controllable' word is used, is means something more than 1-2 years.
Pulling the Reins Back
I would not personally put Archer's name in the front of this tweet at this point in the process.  Sure, his name probably came up, but is doesn't take a genius to figure out that the legitimate asking price for him would be beyond imagination… and here's why:
Ridiculously team-friendly contract (

better than Teheran's

):  $4.9m, $6.4m, $7.6m, $9m, $11m – with the latter pair of years (2020-2021) being team options.
ERA+ averaging over 110 since 2013… though he was merely mortal in 2016 (101).
3rd in 2013 Rookie of the Year balloting; All-Star and 5th place in Cy Young voting for 2015.
Averages 3.51 career ERA with a 3.4:1 K/BB ratio… in the AL East.
Accordingly, back at the last trade deadline, the Rays dangled Archer a bit while asking for players like Joey Gallo–plus.  In fact, Gallo was their price for Jake Odorizzi or Matt Moore (who ended up on the Giants).
Roughly 8 teams were said to have what it took (then) to supply the huge return it would take to land Archer… but don't expect Coppolella to go that far.
Jake Odorizzi?  Alex Cobb?  Others?  That's possible.  But probably not Chris Archer.
Don't forget:  it's still WAY early in this process.  All teams are still in the 'kicking the tires' stages of dealing.  There will be a lot of silly rumors based on the flimsiest of information.
But certainly the Braves would do well to chase down every possibility for quality pitching that's out there.
Want a Crazy, Shoot-for-the-Moon Idea?
But since we're here, let's go ahead and be a little silly.  It is election day, after all.
How about Evan Longoria and a non-Archer starter together?  Longoria still has 6 years on his contract, but Atlanta could definitely afford him and any other player on the Rays' roster.
The Rays would listen.  The Braves would likely offer Adonis Garcia and Rio Ruiz just to get started, plus a couple of pitchers likely to include Matt Wisler and perhaps a couple of other prospects.
Of course, that flies in the face of everything Coppy has been telling us about using his farm depth at this time… so that's just for fun.
But would something like that excite Braves' Country?
This article originally appeared on