Atlanta Braves Lose Ryan Weber, What Does This Do To The Roster?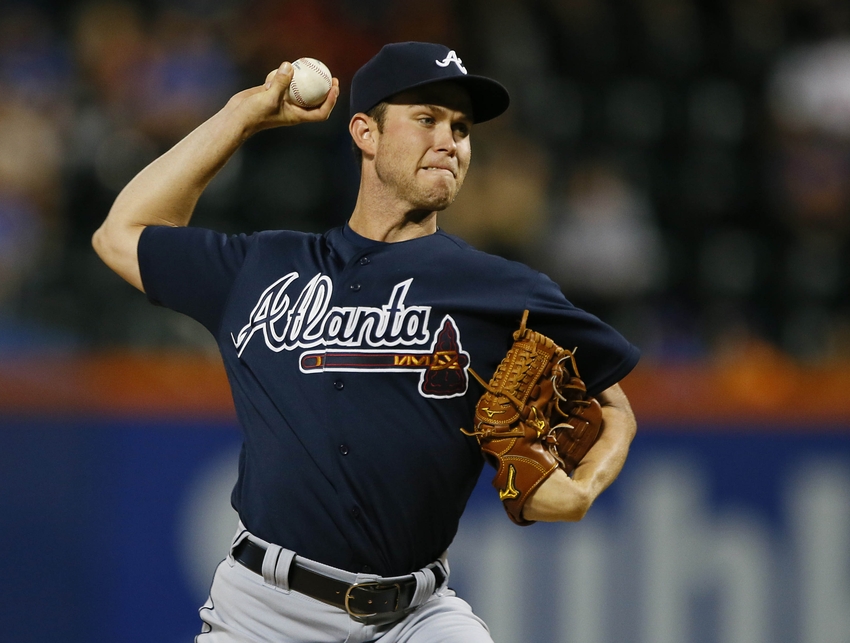 Braves Lose Weber
The Seattle Mariners acquired right-handed pitcher Ryan Weber from the Atlanta Braves in a waiver claim on Wednesday.  The Braves used Weber as a reliever and a starting pitcher in the eight years he was with the organization.
The 26-year-old was drafted by the Braves out of St. Petersburg College in the 22nd round of the 2009 MLB draft.  As an 18-year-old, he began his career in the Gulf Coast and worked his way all the way up to Atlanta in 2015.
In 2015, as injuries mounted for the Braves starting rotation, Weber was called on and started five games.  He pitched pretty well (considering what we were dealing with) except for one start against the Marlins where he gave up seven runs off nine hits in two innings.
Heading into the 2016 season, I for one was thinking Weber could compete for a starting spot in our rotation.  He had one really bad outing in his first Spring Training game in 2016 – five runs off four hits – and appeared in four games – gave up 11 hits, 10 runs, five earned runs.
Weber was sent to Gwinnett at the end of Spring Training.  He was up in Atlanta off and on, but pitched the majority of the season with Gwinnett.
Extremely thankful for everything the @Braves have given me from a chance to play and to play in the big leagues. Met a lot of great people

— Ryan Weber (@BIGWEB48) November 2, 2016
Braves Roster Now 
With the Weber move, the Braves currently have 37 players on the 40-man roster.  We have five players on the 60-day DL which will have to be moved to the roster right after the World Series –  Jesse Biddle, Paco Rodriguez, Eric O'Flaherty, Rob Whalen and Daniel Winkler.  A.J. Pierzynski is also still on the 40-man roster after retiring.  So he'll bring the roster size down to 36.
With much anticipation for this offseason on what the Braves will do, the amount of available spots will be crucial.
Once the World Series ends, let the games begin!
2016 Rule 5 Eligible Braves
One interesting item in the MLB offseason is the Rule 5 Draft.  For 2016, we have many players up for this, but only a few names we'll likely protect.  The two players in bold the Braves will absolutely protect this offseason from the Rule 5 draft.
Zach Bird
Willians Astudilo
Oriel Caiecedo
Jacob Schrader
Curious about the options?
Looming questions that fans have heading into this offseason — other than starting pitching, catching, third base and the bench positions — will be who's arbitration eligible and how many options do our players have left.  Luckily our good buddy Braves Options Guy has kept a running list of these questions and has post it on Twitter…
The 3 questions I'll probably get most this offseason are:
1. How many options does X have?
2. Who's arb-eligible?
3. Who's Rule 5 eligible? pic.twitter.com/XQain39ebZ

— Braves Options Guy (@BravesOptions) November 2, 2016
The Cubs are up in this World Series as I type this out 6-3.  Yes, it sucks baseball is over, but we've got plenty to look forward to.  February is only a few short months away and the Winter Meetings are even closer!  Keep your eyes on Tomahawk Take as we'll help you get through the winter months with all the Braves news you can handle!
This article originally appeared on