Atlanta Braves Likely in Mix for Castro, But Plan B?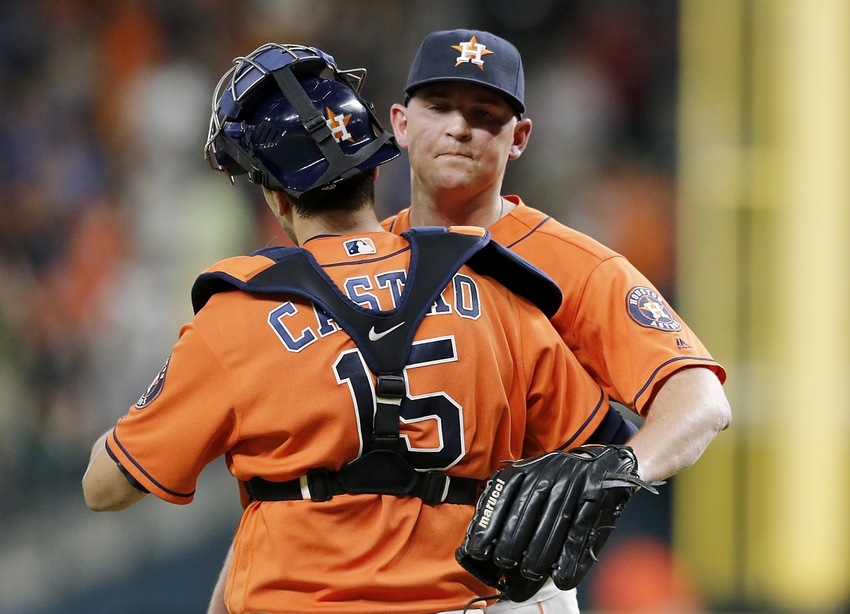 Teams are awaiting a decision from Jason Castro… and Castro is likely waiting for one of them to separate themselves from the pack.  All this means that the Braves might not get their first choice of a platoon partner for Tyler Flowers.
We have heard recently that (a) Jason Castro is being pursued by multiple MLB clubs for his services next year, and that (b) the Atlanta Braves are one of those teams in the bidding.
Now, Ken Rosenthal gives us a bit more detail:
Sources: Jason Castro has multiple three-year offers. Team that offers fourth year could gain edge. Nick Hundley Plan B for several clubs.

— Ken Rosenthal (@Ken_Rosenthal) November 21, 2016
Which teams are involved?  Likely the Twins, Braves, and one or two others.  The Astros are probably out now that Brian McCann can start re-growing facial hair with them.
But will the Braves get him?  What are the trade-offs here?
Options Are Few
It is likely that the Braves didn't even really want to go to a 3-year contract offer, but it appears that it's the ante level in this game of Texas Hold-em.  Then again, Castro could be waiting a while if he hopes to wrangle a fourth year out of any club.
For Atlanta, the Lefty-hitting Castro makes good sense in a pairing with RHH Tyler Flowers.  It's also a good match of solid defenders.
Castro will be nearing age 30 when the next season starts, a bit over a year younger than Flowers.
The mention of Nick Hundley as a Plan B option for teams probably doesn't work for Atlanta at all.  He's essentially the equivalent of who Atlanta already has on their roster:  Anthony Recker.  Both hit from the right side and their ages (33+ are within 2 weeks of one another).
Hundley hasn't hit that well since 2011 (though oddly had a much better away split of .275 while with the Rockies in 2016).  Recker, for his part, blossomed to .278 with Atlanta in limited action.
Aside from this trio, Matt Wieters is still out there, but the Braves probably don't even want to call Scott Boras with what likely would be a low-ball 2-year offer.  They would probably prefer that Boras calls them, which won't happen unless Wieters is still looking for a job in mid-March… and by then, their money might be spent.
So We Wait
So right now, it's probably Castro… Castro… or Recker.
When will this be resolved?  My bet is that it will be up to Castro himself, but if his suitors are between Atlanta, Minnesota, and a team like the Rays… I'm liking Atlanta's opportunity a bit better.
Besides, maybe Freddie Freeman can school him on how to make less awkward hugs.
This article originally appeared on