Atlanta Braves: Identifying Tradable Organizational Surplus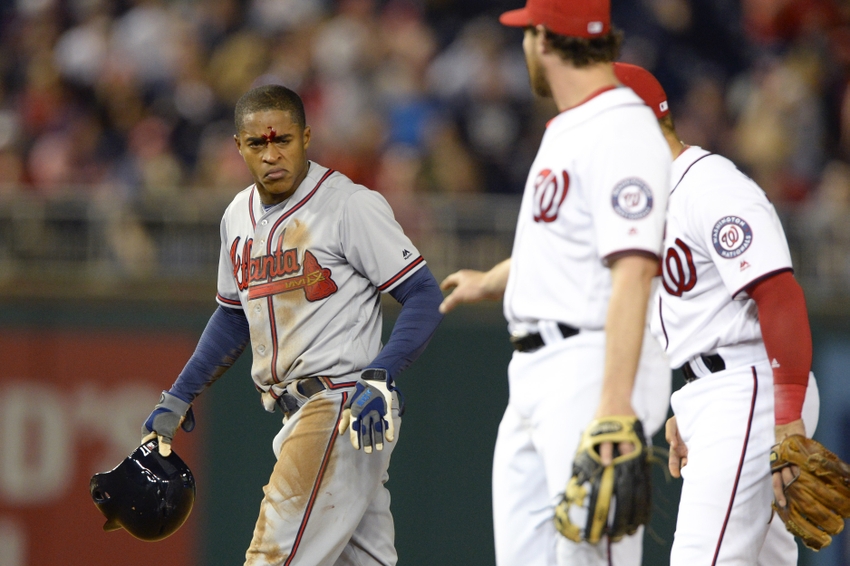 The Atlanta Braves having money to spend this off-season – but few places to use it wisely.  Instead, the Front Office could get creative and deal from a position of strength.  We all know that the organization is loaded with prospects of all varieties but where are the surplus players located?
Today, I completed the exercise of identifying the surplus talent inside the organization to navigate and find a few areas that the Atlanta Braves could use for trades without sacrificing the future of the farm system.
The problem with this exercise is that prospects are just that – the prospects of a forecasted future –  and are therefore unpredictable.  The player one chooses to keep might become a career Minor Leaguer while the player traded becomes a perennial All-Star.
Want an example?  Here's a good one that worked out well.
So, let's look at the organizational depth chart, shall we? I listed most players who, at current projections, could be useful major league ballplayers at some capacity. Albeit, this is an incomplete list and even being the author, I understand that.
Most of the international prospects are not listed here so just bear with the process.  It is not often that they are included in trades at their ages anyway.
For the most part, I worked off of the prospect lists generated by our own Benjamin Chase's as a reference, extinguishing many of the 16-to-17 year-olds for now…
Atlanta Braves Organizational Depth Chart
Frontline (#1-2 ceiling) RH Starting Pitchers
The term "pipeline" rings true here: where there's a bulge in the pipe ready to burst, that's where there's surplus.
Frontline (#1-2 ceiling) LH Starting Pitchers
Mid-Back Rotation (3-5 ceiling) RH Starting Pitchers
Mid-Back Rotation (3-5 ceiling) LH Starting Pitchers
Catchers
First Base
Second Base
Third Base
Shortstops
Outfield
Just to reiterate: this is not intended to be an exhaustive list, but one that should be sufficiently complete for discussion purposes.
In my opinion, organizational surplus doesn't just mean "Braves have a ton of prospects so they can trade some of them".  As suggested by a title given to MLB's prospect list, the term "pipeline" rings true here:  where there's a bulge in the pipe ready to burst,  that's where there's surplus.
But it's not just the quantity, rather it's the developmental level as well. If many are on the same developmental level, then VOILA!  Surplus.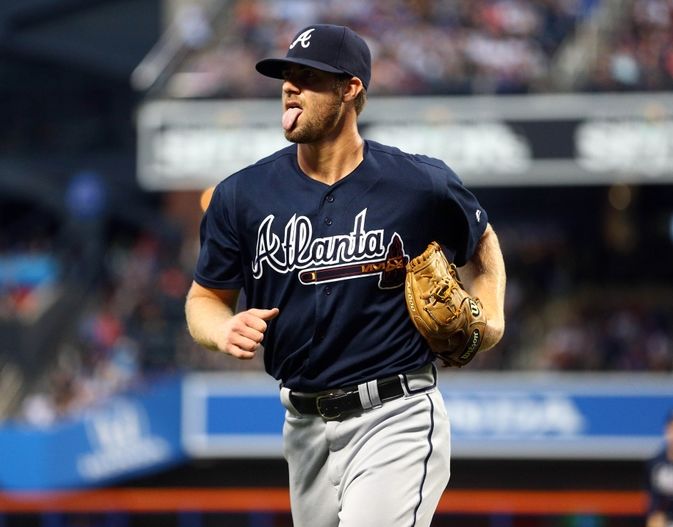 Evaluating the Pitching
There's never enough pitching depth is a theory the Braves  might be challenging this year as the Braves could have 30 prospects that were just pitchers in the organization and it'd be a better list than ⅔ of the the entire list for other teams.
There are a few places I see a bulge that the Braves could deal a prospect or 2 and still be okay, especially considering the Braves are aiming to get 2 veteran starting pitchers this off-season.
Frontline LH SP:  Fried, Muller, Allard, Wentz. Aside from Fried who could be on the fast track after a recovery from Tommy John surgery, all of these guys are 3 years away from competing for a roster spot on the MLB club and Braves could deal one without risking too much of the future.
Mid-to-Backend RH SP:

This is where the real surplus in the entire organization lies

, and arguably the Braves could trade 2-3 of these guys and not think twice about it.
The problem here lies in the bleak fact that many of these guys have decreased their stock and are likely no more than throw-ins in a bigger trade with better chips.                                                                                
Organizational Surplus:  Infield and Outfield
Everyone that follows closely knows that the Braves organization is built on pitching. However, there's still a few places where the pipeline is bulging a bit in the position player department and the Braves could make a few guys available.
Catching– Braves have an interesting catching core in that their catchers in the bigs who weren't seen as valuable commodities have increased their values, yet the catching prospects on the farm who were seen to have good potential have all but destroyed their values.
There could be a few moves made here, but I'd look more at the Braves moving one of Recker or Flowers before moving a Minor Leaguer with limited trade value.
Third Base– Rio Ruiz, Dylan Moore, and Kyle Kubitza are a bit repetitive and likely no more than a bridge to Austin Riley… or Travis Demeritte or Kevin Maitan. 
While the Braves were rumored to be looking for a 3B, the play of Adonis Garcia has, for now, quashed that idea.  
However, if they do decided to upgrade, any of these could be made available with Rio and Adonis having a bit of independent value and the rest likely having little to no value.
The Outfield– At the top end of the Braves outfield, there's a surplus in Kemp, Inciarte, Markakis, and Mallex that's been discussed. However, throwing Dustin Peterson (who likely starts at AAA) into that conversation and it gets even thicker.
The rest of the list has some exciting names but none seem to be blocking the development of others and since we're talking about 3 positions at each level, I don't really see another serious bulge in the pipe.
A Final Thought: Reliever Surplus
While I didn't dive into the organizational relief prospects as most failed starting pitchers are the players that end up being Major League relief pitchers, the Braves do have a plethora of bullpen guys that could be considered surplus and therefore could be part of bigger deals.
This might seem odd given the instability of the bullpen in 2016.  Nonetheless, the first names that come to mind are Arodys Vizcaino, Chris Withrow, Jose Ramirez, and Mauricio Cabrera.
With the re-signing of Jim Johnson and the onset of Shae Simmons, A.J. Minter, et al, there could be an opportunity to use any 1 or 2 of those named above as part of a bigger deal.
 
Sep 1, 2016; Atlanta, GA, USA; Atlanta Braves catcher Anthony Recker (20) hits a two RBI single in the fifth inning of their game against the San Diego Padres at Turner Field. Mandatory Credit: Jason Getz-USA TODAY Sports
Conclusion
Looking through the MLB or prospect pipeline, one can see that the Braves have a few places where they can trade for MLB-ready players. The following is that breakdown:
One of  Fried, Muller, Allard, Wentz
2 or 3 of  Wisler, Blair, Gant, Whalen, Perez, Ellis, Povse, Withrow, Wilson, Graham, Parsons, Gamez.
One of  Recker or Flowers
One of  Adonis, Ruiz, Kubitza, or Moore
One of  Kemp, Inciarte, Markakis, and Mallex
One of  Vizcaino, Ramirez, Withrow, Cabrera
Of the group above, the following have likely increased their trade value this year:
Fried, Muller, Allard, Wentz, Withrow (Matt, not Chris), Recker, Flowers, Adonis, Ruiz, Kemp, Inciarte, Markakis, Wilson, Graham, Whalen, Mallex, Povse.
I would bet my house that at least 2 of the players named on this page are not with the Braves next year.  We'll now just have to wait and see how John Coppolella wants to use his resources.

Well, that's it folks! Hope you enjoyed it!  Let's say it together. 1, 2, 3…
Go Braves!
This article originally appeared on