Atlanta Braves History Preserved with GSU Purchase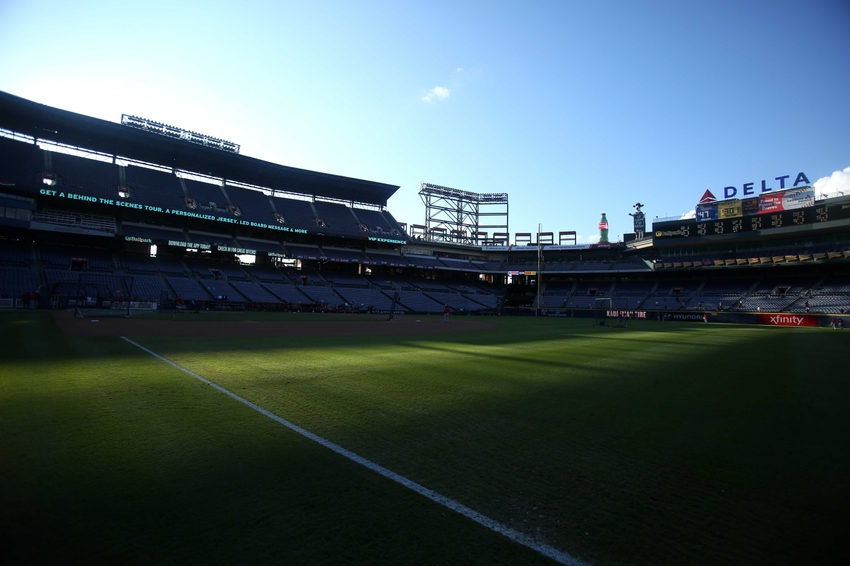 When the Braves announced that the organization would vacate Turner Field and move to Cobb County, the preservation of a ton of Atlanta sports history was in serious question. It appears, however, that a best-case scenario is taking shape.
Fancy new stadiums are exciting, and usually lead to a more comfortable gameday experience for fans, but they almost always come at a cost. For the Atlanta Braves, that cost could have been very high, in terms of historical value.
We're not talking cost in terms of dollars and cents, but to get something new, the old almost always becomes a liability. To get SunTrust Park, Turner Field had to be left vacant, and to get Turner Field, old Fulton County Stadium was eventually imploded. The house that Hank built crumbled to the ground and was hauled off in piles.
This time, however, it appears that both stadium properties will soon get new life.
With the recent purchase of the Turner Field and Fulton County Stadium sites by Georgia State University, two pieces of Atlanta sports history will likely be renewed, and not with dorms or classrooms, but quite fittingly… with sports.
Planning to Remember
Atlanta has always been notorious for tearing down old beautiful buildings and replacing them with bland, forgettable eyesores. I guess since Atlanta's first real boom was a direct result of being burned to the ground, the city comes by that habit honestly, so we'll give a little grace in that area.
One really neat thing about the old FCS site after the "Launching Pad" was torn down, however, was the preservation of the foundation walls, and the outline of the base path. Now, it appears, baseball may be coming back to one of baseball history's most important sites.
Georgia State University has been eyeing the area around Turner Field ever since it was announced that the Braves were leaving Atlanta, and luckily for history-minded sports fans, the plans for the purchase will most likely be almost entirely athletics related.
Get the FanSided App
The most recent conceptual designs released by GSU this week appear to include a modified version of Turner Field/Olympic Stadium to be used by the Panthers for football, and a baseball field on the footprint of the former Fulton County stadium site.
Could that be more perfect? No.. no it couldn't.
If the plans pan out, fans will be able to continue to enjoy the historic site of the 1996 Centennial Olympic Games, with the third base side of what was Turner Field remaining in place to greet passers by traveling up I-75 North.
And how about once again being able to watch baseball where Hank hit number 715, where Deion Sanders once patrolled the Falcons secondary (and the Braves outfield), and where the Braves won the 1995 World Series?
The Panthers got this one right. Braves and Falcons, and sports history lovers should be praising the folks over at the Georgia State University Athletics Department for preserving these treasures, because once they are gone, you can't get them back.
This article originally appeared on