Atlanta Braves GM John Coppolella Talks with MLB Radio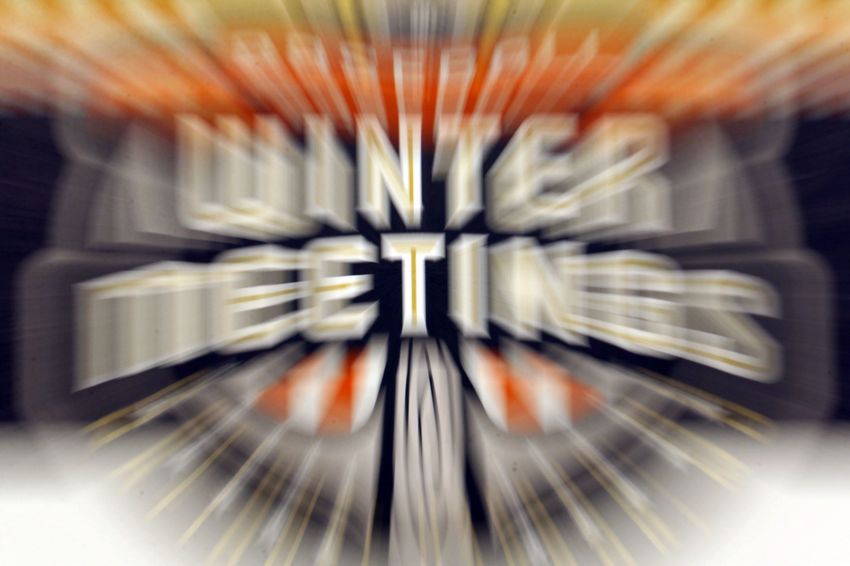 Atlanta Braves GM John Coppolella sat with MLB Radio on Sirius/XM Tuesday at the Winter Meetings. The young GM gave a little insight to the club's plan in typical Coppy fashion.
The 2016 MLB Winter Meetings are in full swing and the Atlanta Braves are seemingly content with what they have.
Yesterday saw a blockbuster deal go down. The big move obviously was the color palette change for one Chris Sale.
The Braves lost out on the Chris Sale sweepstakes, but were they really ever serious contenders? In a nutshell, they were, early. But according to John Coppolella, the ask was not worth the price.
The White Sox were pretty up front on what it would take to get Sale, and the Braves and Coppy didn't feel they could match up early on.
The Braves were not simply willing to go there. Meaning they weren't willing to jump as high as the Red Sox were willing to.
Coppolella was asked what he thought about the reports of the price for Sale being the "Shelby Miller deal, plus a couple more pieces". Coppolella was quick to say that they weren't even planning to deal Miller. The deal just kind of landed in their laps.
It was a no-brainier deal, honestly.
Asking Price for Sale
He talked to the point, or question rather, of Dansby Swanson being "untouchable". Coppy says he doesn't like to classify players as untouchable and said when you do that, you start to separate players. You make it seem like one guy is more important than another.
To the Braves every man on the roster is important. But ultimately, to Coppolella and the Braves, trading for Chris Sale didn't make any sense.
Coppolella said Dansby Swanson is the kind of player you build around. Including Swanson in that kind of deal, based on Coppy's answer, would be counterproductive.
It also said to me, that Atlanta feels they have a franchise guy in Swanson. Much to the like of a Chipper Jones type player.
When asked if they would chase any of the other trade options for a front-line starter (given there is no FA options left). Coppy said the gap between Sale and every one else was rather large. Atlanta is content, happy to a point, with R.A. Dickey, Bartolo Colon, and Jaime Garcia.
The Braves feel that what Colon and Dickey bring to the organization goes far more above just innings and wins. The leadership and education these guys will provide will pay for itself.
There isn't a pitcher on the staff who doesn't know the big leagues without Bartolo Colon being in the league.
Coppy also noted that getting Colon and Dickey cost them nothing except money. They were one year deals and that was a huge key to them coming to Atlanta.
The Receivers
Coppolella was asked about the Braves possibility of getting another catcher, like many have speculated. The impression I got was in fact, no. No, Atlanta would not be pursuing another receiver.
They love Tyler Flowers as their catcher and Coppy even said it goes further than hitting and framing. The value we don't see with Flowers is imperative to the young staff the Braves have.
That's not to say they won't listen or entertain discussions, but they aren't aggressively seeking to add another catcher.
Flowers provides the rotation stability and what he does in managing the pitchers, working with them extensively, and the trust the staff has with Flowers is more than what they could have asked for.
This also means they are satisfied with Anthony Recker as the backup. Coppy said they didn't want to "push aside" someone for "someone more famous".
The Pay Off
Coppolella said that having Dickey and Colon does two major things for the pitching staff.
Colon and Dickey will be the example of how to do it the right way. Teaching these kids how to be Major League pitchers
It allows guys like Matt Wisler, Aaron Blair, Williams Perez, and others the appropriate amount of time to polish themselves in the minors.
Coppy noted that it wasn't fair to those young guys we saw last year to be rushed up to Atlanta before they were really ready. However, injuries put them in a spot where they had to. Coppy wants them to get that time they need to refine and work to get better.
An interesting nugget on the Jaime Garcia trade was that the Braves felt the players sent to St. Louis were guys they liked, really liked, but were not guys you couldn't live without.
All this being said, these were my interpretations of what Coppy had to say. Does it mean they are done dealing this winter? Probably not. The off-season is still young. But I doubt we see anymore extravagant moves.
I still believe in the plan. While 2017 may not produce a playoff team, it will, however, produce more wins. And that's all you can really ask.
Get better each and every day.
This article originally appeared on