Atlanta Braves Flexibility Of A 25 and 26-man Roster World, Tuffy Gosewisch Avoids Arbitration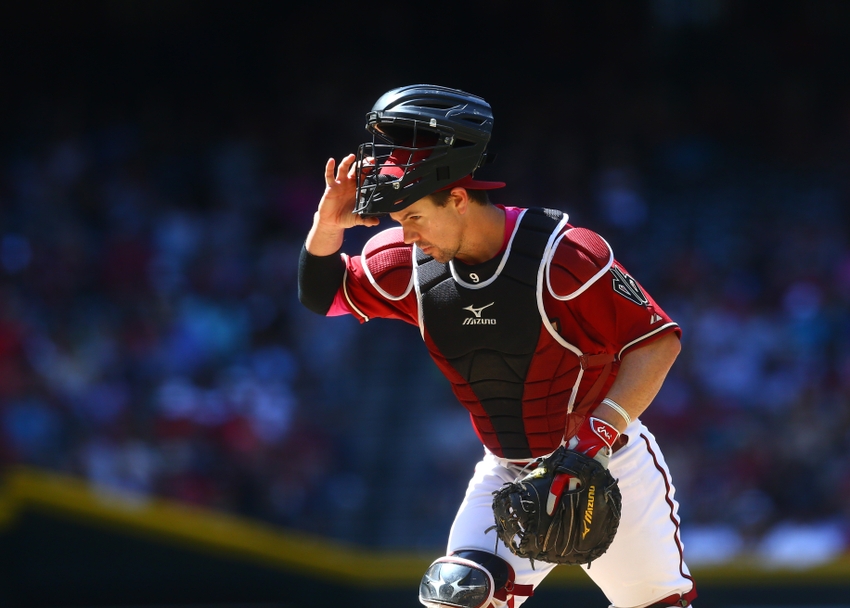 CBA Agreement Completed?
The deadline for the Collective Bargaining Agreement (CBA) for Major League Baseball is suppose to be tonight.  I've seen it could be pushed back 24-hours, it could be decided tonight or all hell will break loose and we go into a lockout.  If an agreement is reached, rumors have it that many items will be changing.
We've seen topics such as — a luxury tax established, compensatory draft picks changed where a team wouldn't lose a pick or possible just fall a few slots, and rosters expanding.
Now rosters expanding from 25-men to 26-men doesn't seem like a huge deal, but that would be a mistaken thought.  This would be an extremely HUGE deal.
Especially for the Atlanta Braves and as we sit on November 30th.  The Braves have seven players that still fall under the "arbitration-eligible" and need to find out if they will be tendered or not — Ender Inciarte, Ian Krol, Arodys Vizcaino, Chris Withrow, Paco Rodriguez, Anthony Recker and Tuffy Gosewisch.  Gosewisch and the Braves avoid arbitration with a one-year deal.
It's doubtful that the Braves tender all seven players, but Inciarte, Krol and Vizcaino are almost locks to be.  The other four are the players in consideration and this decision will need to come prior to Friday.  If the Braves would like to get a player or two off of their roster prior to the Rule 5 draft, this would be an easy way to make room.
If the new CBA is decided on and teams actually do get an extra player on the roster, I think it could change the Braves decision on who they might keep.  We all know how important pitching is and my guess would be the Braves would choose to decide to keep an extra pitcher on the roster.
If rosters expand to 26, then the Braves could keep Withrow, Rodriguez and Gosewisch.  If rosters stay at 25, I can see the Braves letting Withrow and/or Rodriguez walk.
The one problem with the MLB adding an extra player to the roster, it will not affect the 40-man roster and that's where the Braves are up against a wall.  The Braves currently have 40 players on the roster and with Rule 5 right around the corner (December 8), it's likely the Braves move some players around.
Three possible outcomes with midnight expiration of CBA: 1. Deal. 2. Extension of current CBA as talks continue. 3. Owners vote on lockout.

— Ken Rosenthal (@Ken_Rosenthal) November 30, 2016
Vote authorizing commissioner to lock out players would take place only if owners felt they were at point of no return in talks.

— Ken Rosenthal (@Ken_Rosenthal) November 30, 2016
Under discussion in CBA talks, per sources: A cap for each team on spending for int'l amateurs, as opposed to current pool/penalty system.

— Ken Rosenthal (@Ken_Rosenthal) November 30, 2016
Recker, Withrow and Paco are probably on pins and needles right now.
If the MLB and the CBA decide to go with expanding rosters to a 26-man roster, the exchange from the MLB is rumored to be limiting call-ups in September.
This article originally appeared on