Atlanta Braves Chipper Jones Gets In Halloween Spirit With Creepy Costume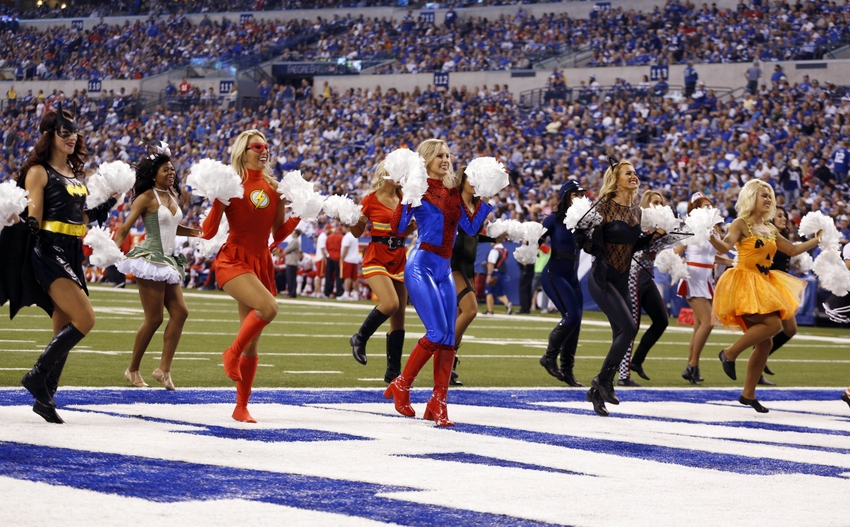 Chipper Dressed To Impress Saturday Night
Two days prior to the Halloween holiday, folks took advantage of Saturday night festivities by dressing up and having a good time.  A few Atlanta Braves players enjoyed themselves on Saturday and even an entire team.
Former Braves great Chipper Jones dressed up, put on some makeup and took a creepy photo to share with this fans.
I'm not quite sure what Chip is suppose to be, but maybe just a camo hunter?  I guess it's just a guessing game at this point, but whatever it is, they did a good job with the makeup.  Maybe he's the Undertaker?  Possibly he's not "dressing up" as anything specific and just went for the most frightening costume he could be.
Happy Halloween! pic.twitter.com/RQQgIFyHhH

— Chipper Jones (@RealCJ10) October 30, 2016
The entire Arizona Fall League Salt River Rafters team dressed up and posed for a Halloween picture.  The Braves currently have eight players in their organization playing for the Rafters — Dustin Peterson, Dylan Moore, Travis Demeritte, Kade Scivicque, Chris Ellis, Akeel Morris, Evan Phillips, and Bradley Roney.
It's tough to see who anyone is, but we can at least try…add in the comments where you think our guys are and who they're dressed up as.
The Salt River Rafters opted for early Halloween BP today (@Braves @Brewers @Dbacks @Rockies @tigers) #AFL25 pic.twitter.com/lmDnV95b5X

— Arizona Fall League (@MLBazFallLeague) October 29, 2016
I believe Travis Demeritte is the Ghostbuster next to Batman.  I think Akeel Morris is behind him in some purple outfit.
Another player who dressed up and posted was Mississippi Braves pitcher Andrew Robinson…Pretty good one here as he dressed up as Chris Pratt's character from Parks and Rec.
I hope more players post because these are always great to see another side of the players we always just seeing playing ball.
This article originally appeared on