Atlanta Braves Bolster Pitching Depth Add Joe Wieland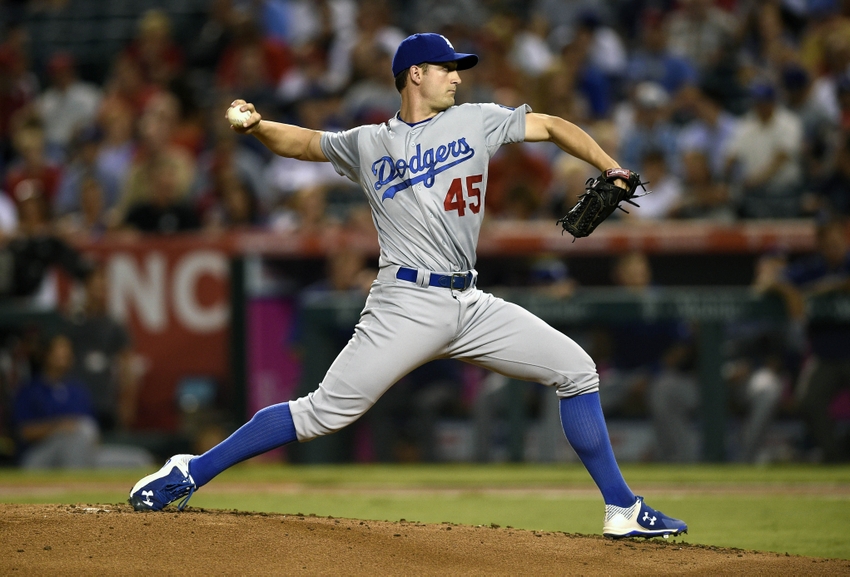 This afternoon the Atlanta Braves bolstered their late season pitching depth by acquiring Joe Wieland and Josh Collmenter.
Injuries and late season slumps convinced the Atlanta Braves to add more starting pitcher depth. According to Jerry Crasnick (via Twitter) and Mark Bowman tweets the Atlanta Braves acquired Joe Wieland for cash from Seattle earlier today,
Navigating His Way To Atlanta
The Rangers selected Wieland in the fourth round of the 2008 draft and for the next two an da half years he moved quickly up their system.
At the trade deadline in 2012 the Rangers sent him and Robbie Erlin to the San Diego Padres for Mike Adams. By season's end the 6'2" RHP had become BaseballProspectus.com #74 Prospect.
Wieland made in Major League debut against the Dodgers in April of 2012 and made five starts for the Padres before needing TJ surgery. He missed all of the 2103 season and the first half of the 2014 season rehabbing after surgery.
He began working his way back via the minors in late July and made nine starts spanning all four minor league levels before returning to San Diego. He made four appearances for the Padres – two starts and two in relief –  throwing only 11 innings before the season ended.
LA State of Mind
In December of 2014 Wieland along with Zach Eflin and Yasmani Grandal went to the Dodgers for Tim Federowicz, Matt Kemp and cash.  He made one start for LA in May then headed to AAA Oklahoma City.
With Oklahoma he 21 starts and one relief appearance for the Dodgers AAA team in Oklahoma City last season throwing 113 2/3 innings, striking out 92, walking 25 and ending the year with a 4.59 ERA, 1.408 WHIP.
That doesn't sound particularly good but the PCL as a whole finished with a 4.80 ERA and 1.420 WHIP so he was near league average.
With Atlanta Braves Coming to Town, D-Backs Disastrous Season Comes into Focus
The Dodgers recalled him in September for one start lasting just four innings. In January of 2016 they traded him to Seattle for Erick Mejia.
Wieland never got his seas legs under him and Seattle was quick get him off their 40 man roster, outrighting him after just 17 2/3 admittedly awful innings.  He accepted outright assignment to AAA Tacoma and pitched well over the next 16 games.
In 85 innings spanning 14 starts and two relief appearances for the Pilots he pitched to a 3.81 ERA, 1.318 WHIP striking out 75 and walking 22.  That work found him back on the Mariners 40 man roster pitching against Oakland.
That start wasn't good so he took the next taxi back to Tacoma and was once again dropped from the 40 man roster. He  made four more starts at Tacoma before being acquired by the Braves today.
Repertoire
According to Brooks Baseball Wieland " has relied primarily on his fourseam fastball (92mph), change using a circle-change grip (87mph) and a curve using a knuckle-curve grip (76mph). He also rarely throws a Sinker (93mph)."
Texas Leaguers says he's thrown just a fastball, curve and change all of which have spin rates below major league average.
| | | | |
| --- | --- | --- | --- |
| | Fastball | Knuckle Curve | Change |
| MLB AVG | 2226 | 2280 | 1746 |
| Wieland | 2090 | 1494 | 1523 |
That doesn't mean they won't work at the major league level only that the movement isn't as pronounced.
That's A Wrap
Wieland will be assigned to Gwinnett and unlike Josh Collmenter who the Braves also acquired today, will not require a 40 man roster spot.  if you're wondering why grab to starters with less than two dozen games left the answer is depth.
Willians Perez is done for the year, Mike Foltynewicz is day-to-day with that liner off his calf, Joel De La Cruz is essentially a long man as is Ryan Weber. One more injury could cause a pitching dilemma that these players will mitigate.
I was asked about the effect of these additions on the 40 man roster; there is none, both players are free agents after the season. Wieland was outrighted off the roster once already is a rule 55 free agent as soon as the World Series is over.
Stay tuned here at the Take for info on the latest moves.
This article originally appeared on