Atlanta Braves: Are They Buyers and Sellers?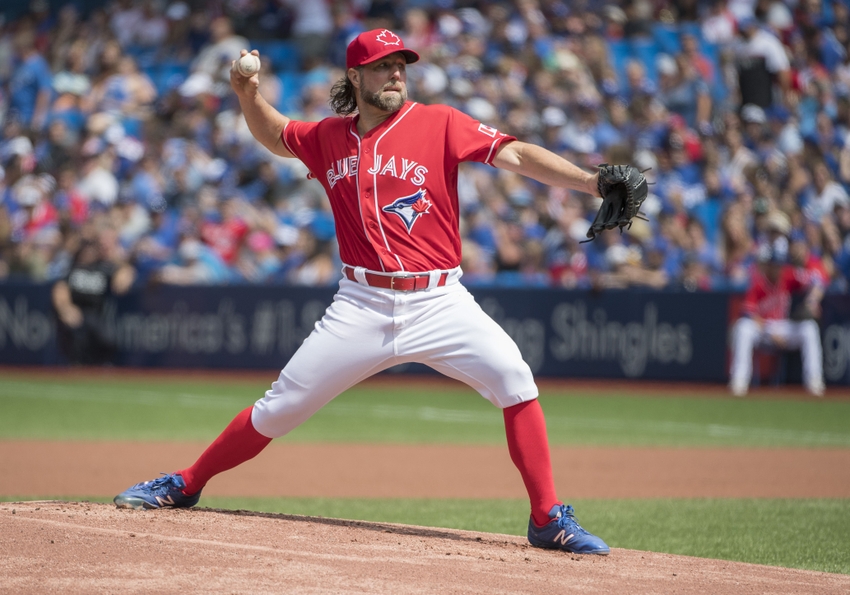 The annual GM meeting wrapped up today and according to John Coppolella the Atlanta Braves are buying and selling.  Wait. what?
Ask midseason about the Atlanta Braves off-season priorities Coppy said, Pitching catching and third base. By September Adonis Garcia's second half play had changed that to pitching and catching. Eventually A.J. Pierzynski was passed by in favor of Anthony Recker and when the season ended the mantra was pitching, pitching and pitching. So, how's it going so far? Quickly but not as quickly as the Braves would like.
John Coppolella told the AJC's David O'Brien that the Braves were buying and selling.
Buying and Selling?
Coppy did say buying and selling but went on to say, "Not that we're going to move anybody in the outfield, but we're always looking for ways to get better." When I read that I see between the lines an indication of talks involving a member of the current Braves outfield depth chart. Apparently Coppy realized it sound that way and felt the need to revise his words to kill speculation; "We are not looking to move any outfield guys."
Okay we get it you aren't trying to move anyone; in other words no one is being shopped. Nowhere in his words however did he say he would not move a player if the price is right. I clarify this now for those who will later say he promised that. No he didn't, no GM would unless the player is Mike Trout.
Pitching – two  down and one to go?
On the pitching front the Braves seem to be two-thirds done with their starter search. Two days ago they brought back former Diamondback and September Brave Josh Collmenter. If I was describing Collmenter in two words I'd say durable and dependable.
Today the Braves completed the move rumored since the World Series by signing R.A. Dickey to a one year deal with a $8M guaranteed – $7.5M this season and either $8M next or a $500K buyout. Asked to describe Dickey one would say durable and dependable.  I see a pattern forming here.
With two back of the rotation arms signed the search appeared to be down to just one more but maybe not. Coppy told David O'Brien he was looking, "For sure one starter, possibly two, and it could come either through free agency or trade. . . "
There's one type of pitcher conspicuously absent from the Braves rotation; a lefty. If that's the case who could they look at?
Rays of Sunshine?
The leak about discussions with Rays obvious annoyed Coppy. When Mark Bowman asked him about it yesterday he clarified what he felt went on.
"We've talked to probably about 20 teams about starting pitchers . . .not just the Rays and Chris Archer . . . I'm not sure how [the Archer news leaked], but I don't think our conversation with them is any more or less limited than the 20 other conversations. . .Does that mean we will or won't trade for him? No, but Chris Archer is really good. I think any team in baseball would have interest in him."
Okay I'm going to turn on the despinner 2017 and remove the obfuscation from that quote.
The Braves asked about Rays pitchers. Archer is a Rays pitcher so his name came up but that wasn't a specific trade discussion. Why? Because of the last bit.  Chris Archer is really good means Archer is a number one starter and we know the Braves position on one of those, Coppy told O'Brien earlier this week.
"You don't buy No. 1 starters; you grow them. You draft them, you develop them. For us, it's not efficient for us to go out and buy a No. 1 starter. Unless something drastically changes, you won't see us going after a No. 1 starter."
So that's a no to Archer, who else could he have been discussing? Jake Odorizzi has three arbitration years left so he's inexpensive and good, the Rays will want to keep him or get a big return. The same goes for Matt Andriese who isn't arbitration eligible until 2019.
Coppy told O'Brien, ". . .We're looking for guys who can pitch innings and short-term deals. . ." That would seem to point to only two possibilities from Tampa, Alex Cobb and Drew Smyly.
Cobb and Smyly
Cobb is coming back after TJ surgery and threw just 44 innings this season split between rehab and the Rays. He has one arbitration year left before free agency and is an unknown quantity and would be hard to price.
When he was good he was very good – 3.21 ERA. 1.191 WHIP in 498+ AL East innings pitched before his surgery.  That would make him expensive and I suspect that's how the Rays would price him. On the other hand he could re-injure that rebuilt elbow and never make it all the way back. I think that makes him too risky for the Braves; that leaves Smyly.
Smyly is a LHP with two arbitration years remaining. He made $3.75M this year but it was an awful year. MLBTR's arbitration algorithm suggests he'll get $6.2M, an affordable price if he's the Smyly of 2012 – 2015 who posted a 3.24 ERA, 1.167 WHIP and 124 ERA+.  Last year however his ERA jumped to 4.88 which almost matched his FIP even though the WHIP was just 1.212 and opponents had only a .298 BAbip.
Smyly is who I believe the discussions were more likely about but Archer makes a good headline.  Smyly starts getting expensive this year and next season could see him up near $10 so the Rays could move him this year to save the $6.5M for other needs.
I believe the Braves could offer package that included Chris Ellis and Mauricio Cabrera and land Smyly. The Braves could afford him and he's fill that lefty starter gap.
The Rest of the Shopping List
According to the O'Brien piece and other sources, the Braves are looking for a LHH catcher and super utility type of bench player. Brian McCann has been the subject of discussions and the Braves did make offers but they weren't good enough. The Yankees see Houston out there looking for a LHH catcher and willing to take a contract and give up a prospect or two. The Braves probably won't do both or it would have been done.
Jason Castro seems to fit the Braves shopping list, He's a superb defender and a LHH or more appropriately a left-handed batter because his line over the last three years is .215/.291/.369/.660 with 36 homers, 389 strikeouts and only 112 walks. That screams backup and backups are a dime a dozen.
The other name being kicked around is Nick Hundley, a 33-year-old perennial backup who had good numbers the last two seasons, mostly at Coors field. He's considered the offensive catcher option, I just consider the idea of signing him offensive when there are better options around. I've already had my say on this so I'll move on.
The need for a super utility guy is new but I have a new idea for that job; Howie Kendrick.
Kendrick played first, second, third and left field for the Dodgers this season. The Dodgers want to get younger and have a ton of outfielders so he's excess to needs his $10M for one season wouldn't be a huge burden.
A fallback option would be Kelly Johnson but the sign him then trade him to the Mets plan probably doesn't work this year.
That's A Wrap
It's getting warm in here, did someone light a fire inside that old stove?  It's pretty clear the Braves GM wants a quiet Christmas. He told O'Brien that they want thing settled as quickly as possible; the Arte Moreno model if you will. That makes any Scott Boras client almost a non-factor.
" . . .It's kind of like you've got concurrent conversations going. We've told teams, we've told agents, if we do something else that may. . . (eliminate your man) We're not trying to rush you, we're just trying to be transparent . . ."
So Coppy wants it fast and at a price he likes; don't we all?  What that means in practice is no bidding war, no number one pitcher and no blockbuster trades.
The buyers and sellers comment from Coppy gives me the feeling that the outfielders have been the subject of a lot of calls. If that continues someone will give him a deal he can't refuse.
Whatever happens we'll keep you up to date here at the take.
More from Tomahawk Take
This article originally appeared on