Atlanta Braves Among Last of Big International Spenders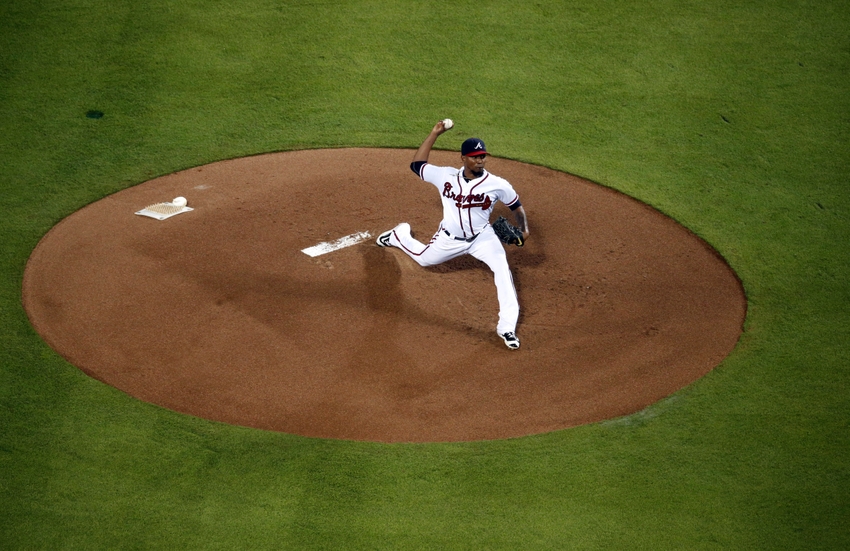 The owners wanted an International Draft, but what they got in the new CBA might be even more significant in the long-term.  Plus, it might have handed Atlanta the keys to their own penalty box.
If this actually works out – details are still emerging – then the Atlanta Braves along with the Padres, Reds, Cardinals, and a couple of other teams may have pulled off an International coup while the entire landscape for obtaining International talent is about to change for at least the next five years.
According to reports compiled on MLB Trade Rumors, the International market will now see a hard cap of spending – the same amount for each and every team.  This figure will initially be set at $4.75 million for the 2017-18 signing period.
For comparison purposes, the Braves' International spending pool for this season was initially set at $4.76 million for their position – boosted by being the 3rd worst team from the previous season.
The minimum spending pool had been just over $2 million (the Cardinals).  But now it seems that every team will be allowed to spend the same amount of money.
There are additional implications here well beyond that.
Penalties Gone Poof?
Thus far there is zero mention of teams having any penalties from past International spending infractions carried forward into the new agreement.
The Braves… and several other clubs… blew their spending caps out of the water this year – going "all in" for Kevin Maitan, Abrahan Gutierrez, and more than a dozen other Latin teen prospects.
This action was supposed to carry with it a penalty that would bar the Braves from spending more than $300,000 on any single International talent for the next 2 seasons.
But it's possible now that the teams (approximately) $30 million spending spree – counting the overage taxes – might not incur any penalty at all.
This would actually make sense and both sides would have been willing to sign off on such a 'pardon' to these penalties.
Roughly half of the entire league was in the cycle of penalties anyway.  Several clubs overspent this year; several others overspent the previous year.  So there's already a bunch of votes for forgoing 'grandfathered in' penalties.
The players' union is all in favor of having the owners spend more money.  Yet if you immediately tell a handful of teams that they can't… that's counterproductive to the union's goals.  In fact, that $4.75 million cap could end up being problematic anyway… which we'll get to below.
So regardless of the perspective, the logic suggests that Gordon Blakeley and his team of Atlanta Braves International scouts may have their shackles removed – allowing them to go forth and continue to comb the Caribbean basin for the next Kevin Maitan.  And if that's truly the case, they will be able to continue their recruiting efforts immediately.
About that $4.75m Cap
30 teams and $4.75 million (initially) is indeed a lot of money… $142.5 million total.  But realize that the Braves and Padres spent roughly a total of $30 million for players (penalties not included) by themselves in July.  Kevin Maitan's bonus was $4.25 million.  Abrahan Gutierrez received a $3.5 million bonus.
But the Braves signed roughly 16 total players… and each season, teams need to ink probably 8-12 in order to fill out their International teams for the Dominican Summer League – regardless of whether somebody is going to be a star.
So this is where the problem is going to arise for these Latin teens and where the Union might have created a problem of unintended consequences.
That $4.25 million bonus?  That may never happen again.  Teams simply will not be able to afford to devote nearly 90% of their International cap space to a single player.  Maybe up to half of it… but that's where choices will have to be made.
There won't be a "draft" per se, but teams will probably have to line up around the Top 30 players each season with each team taking roughly one apiece.  Those players would command something in the $1 to $2.5 million range of bonus dollars which would allow teams to then fill out their DSL teams with enough players and still fit under the cap.
So it's not a draft… but it might as well be.
I could see the Braves trying to be a bit shrewd and perhaps offering $1 million each to a couple of guys in the 20-30 ranking range, and then $500K each to 2 more in the 30-40 range in an effort to gain some better talent each season in the hopes of hitting on a lucky lottery ticket with one of them.
But let's just say that if Kevin Maitan had been one year younger and not available to teams until next season… he would not have gotten a $4.25 million bonus and the Braves probably would not have gotten him at all.
Oh, and Yoan Moncada's $31.5 million deal?  Right… the Cuban escapees subject to International Rules won't be getting those contracts either.
More Details Still to Come
We don't know yet what the penalties will be for exceeding the International Cap, but the notion that it will be a "hard" cap suggests something strident like draft picks and the like.
This nice loophole of 'spending all you want for any single year while the penalties don't get worse' is most probably not going to happen anymore.
This optimistic note could still change, but all of that together suggests that the Braves got away with the keys to their own penalty box and will be once again free to spend International dollars… though within a fixed budget.
This article originally appeared on