Athletics History: Team Forced to Remain in Kansas City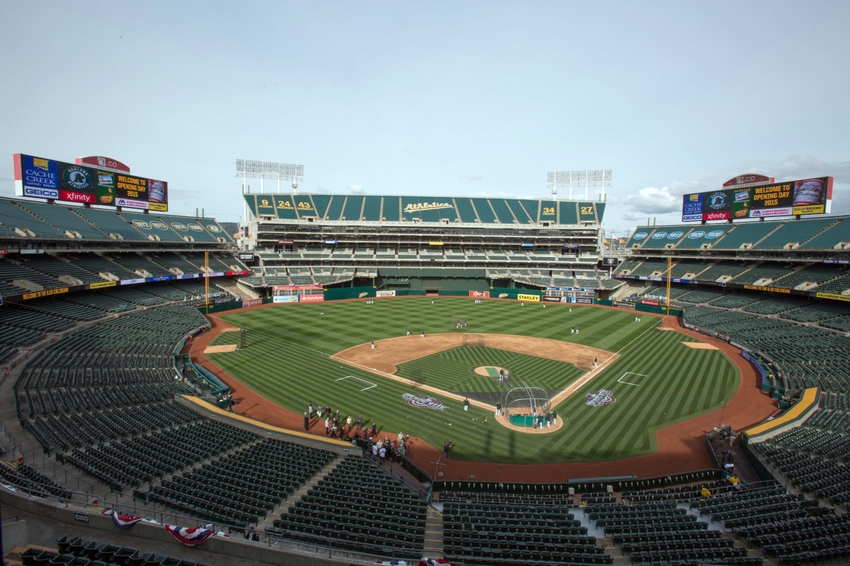 The Oakland Athletics called Kansas City home from 1955 through 1967 before moving to the Bay Area. However, if owner Charlie Finley had his way, the A's would have ended up leaving Kansas City six years earlier.
The Oakland Athletics have tended to move around during their history. Starting in Philadelphia, they moved west to Kansas City before the 1955 season. They remained there for a dozen years before moving off to their current home in Oakland, where issues with their stadium may force another move.
However, that move to Oakland may not have happened if Charlie Finley had his way. Six years before the Athletics moved to the Bay Area, Finley wanted to move the team to the Dallas/Fort Worth area. With the low attendance figures in Kansas City, it is understandable as to why Finley would want to move the team.
Given how the A's were, essentially, a farm team for the New York Yankees prior to his ownership, those low attendance figures were understandable. With Finley in charge, and the A's no longer operating as an extension of the Yankees, but attendance figures averaged fewer than 10,000 fans per game. Finley had grown tired of the city, and with Dallas/Fort Worth interested in the team, it was time to move on.
More from Call to the Pen
However, league officials were not having anything to do with Finley's plans. On this day in 1962, he was denied permission to move the team from Kansas City, which would spark a contensious relationship between him and the other owners, as well as the city itself. He began scouting locations in Atlanta and Louisville, Kentucky to relocate, and even threatened to have the team play in a cow pasture in Peculiar, Missouri if it came down to it.
Frustrated with the league stopping his plans every step of the way, Finley began to look to sell the team to investors in other cities. Seattle, Milwaukee, Denver, and San Diego expressed interest, but no one met Finley's asking price.
Eventually, after securing broadcast rights in San Francisco, and with the Oakland area building a new stadium, Finley got his wish. Tired of his constant battles with the city, as well as the prospect that Finley himself could sue the league at some point, they agreed to the move. The A's ended up in Oakland beginning in 1968, where they have remained since.
The history of the Athletics would look very different had Charlie Finley's first attempt to move the team gone through. Of course, there is no telling whether or not the A's would have remained in the Dallas/Fort Worth area for long.
This article originally appeared on