Astros Continue Adding Firepower With Josh Reddick: 2017 Fantasy Fallout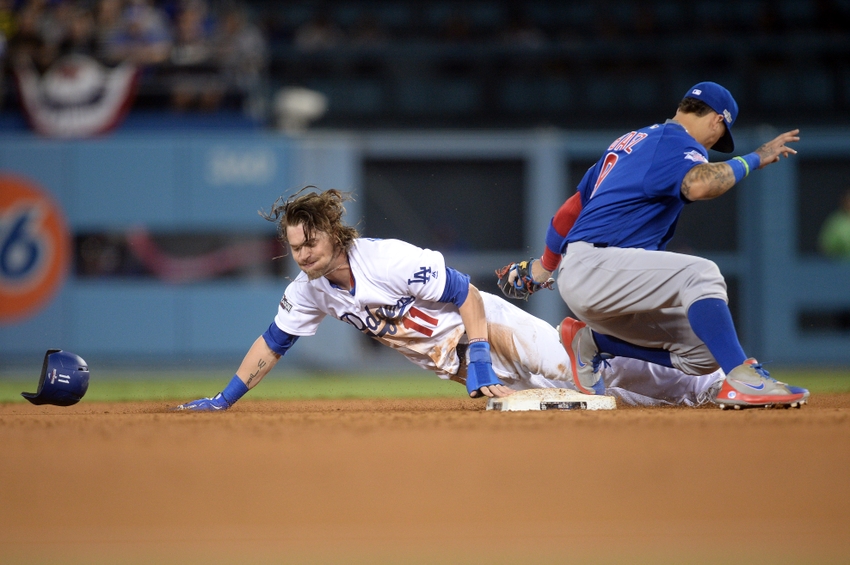 The Astros continued to add firepower, inking Josh Reddick to a free agent deal. What is the 2017 fantasy impact of the signing?
The Astros did not waste any time in fortifying their lineup this offseason, trading for Brian McCann and signing Josh Reddick.  Reddick was the latest signing, and netted a lucrative 4 yr./$52 million deal. But, what is the fantasy fallout from the deal?
Josh Reddick's career has taken quite the interesting trajectory as he has shown a ton of promise, but when things go bad, they are ugly. Last season was a tale of two seasons. He got off to a blazing start with Oakland mashing 4 HR/12 RBI in April, and the hitting .414 in May. All that momentum cam to a halt in June though, as he would break his thumb.
He rebounded in July, posting a .273/3 HR 10 RBI line, and that performance would make him a prime trade candidate. He was dealt at the deadline to the Dodgers, and his season took a subsequent nosedive.
In the month of August, Reddick was absolutely terrible, become nothing more than a platoon player. He posted a, .161/0 HR/1 RBI/.396 OPS., and just never looked comfortable. Fantasy owners were forced to cut bait, yet as in the way his whole career has gone he came back alive.
In September he posted a, .382/2 HR/8 RBI.961 OPS line, becoming one of the most coveted waiver wire adds. He ended the season with a, .281/10 HR/37 RBI/ 8 SB/.749 OPS. A line that fits a utility type corner OF,  but not a $52 million man. So, what gives?
The Astros covet Reddick's defense so it is important to note that factor, but his peripheral stats speak a different story than his season line. Clearly his power was none existent last season, but his batted ball data is pretty consistent. Reddick's career LD rate is 21%, last season it was 22%. His career Hard contact rate is 29%, last season it was 30%. So, if he hit the ball with the same force as throughout his career, what made his power dip?
Reddick simply did not hit enough fly balls last season. A near 8% dip in FB rate, down to 37%, was a far cry from his career norm of 45%. Reddick has never posted a FB% below 41%, so to see it that low last season, seems to be an outlier. The thumb injury certainly plays a part, but if his batted ball data is in line with his career norms as well, owners should not think that his power dip is here to stay.
Playing in O.co Coliseum and Dodger Stadium did not help matters either, as both are pitchers ballparks, making the move to Minute Maid Park a helpful factor. Reddick will play RF, as George Springer locks down center, and he will help form what should be one of the better offenses in baseball. Jose Altuve, Alex Bregman, George Springer, Carlos Correa, and now Brian McCann, offer plenty of counting stat opportunities
The only legitimate concern , is can Reddick do anything versus LHP in 2017. He has always struggled but a, .155/0 HR/4 RBI/.366 OPS is terrible. He had less at bats versus them, as he was platooned later in the season, but the concern will be can he mash RHP enough to offset some of the concerns.
When examining Josh Reddick's fantasy value, he seem to be a solid OF4 or OF5 type of selection. He is a Jekyll and Hyde type of player, but the hot streaks are too enticing to ignore him. Do not have lofty expectations, but he is in his best situation of his career, surrounded by a talented offense. Look for him bounce back this season.
More from Fantasy Baseball Crackerjacks
This article originally appeared on