Art imitating life? That 400-pound Wrigley Field cake now in dumpster
Remember Wrigley Field's celebration of its 100th birthday on Wednesday?
Fans received free cupcakes and the stadium proudly trotted out this 400-pound replica of the famed stadium, which took Cake Boss' Carlo's Bakery four people and six days to make:
The #WrigleyField100 Cake Boss creation from @CarlosBakery has arrived, and it is cool. pic.twitter.com/INecXJEXFs

— Chicago Cubs (@Cubs) April 23, 2014
Well what a difference a day makes: On Thursday, a Reddit user claiming to have the task of disposing of the now-useless 400-pound butterball, posted these pictures of that same Wrigley Field cake. It was supposed to have been consumed by guests at a Cubs Charities event, but the ginormous replica ended up unceremoniously trashed in a dumpster instead, all but forgotten: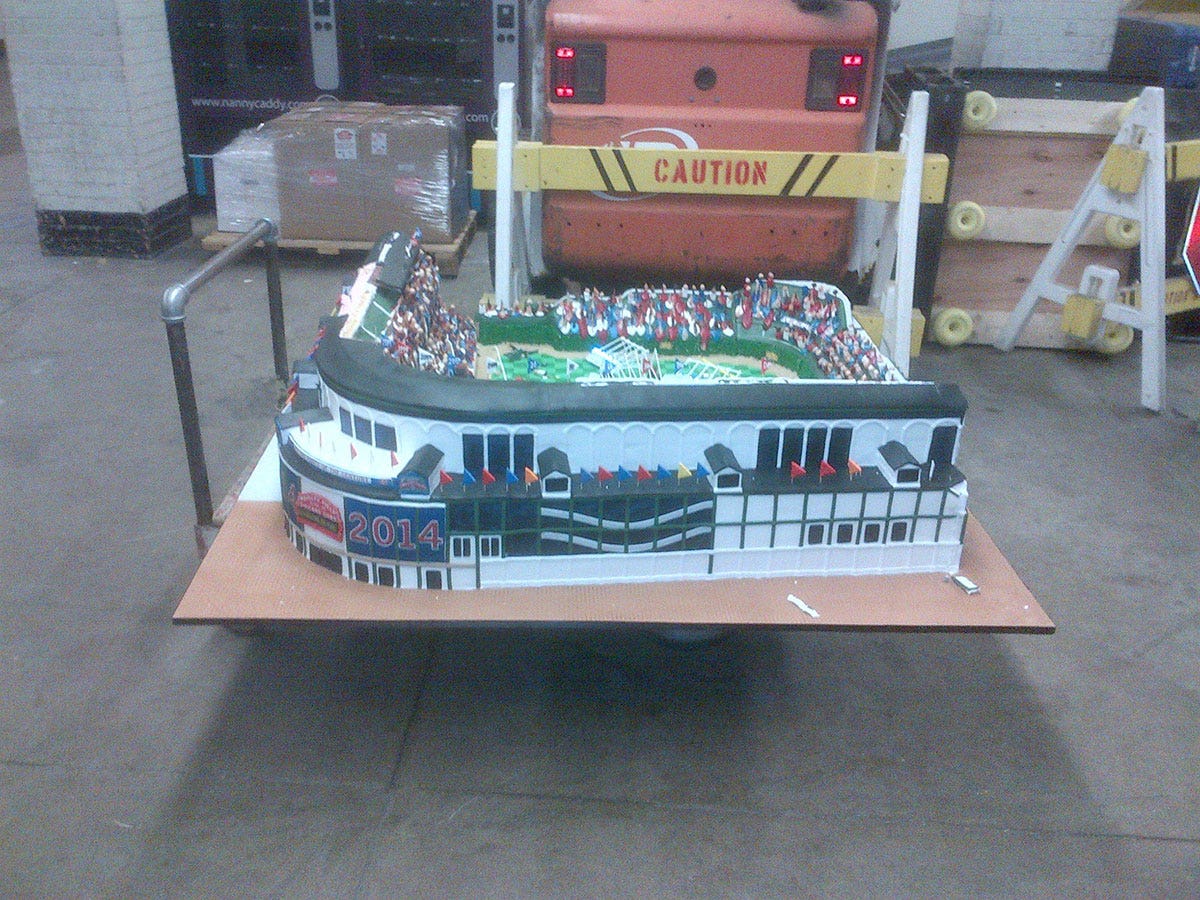 And these images make the home of the Chicago Cubs look like a scene after the apocalypse, with lights strewn on the field and the fans in the seats melted almost beyond recognition: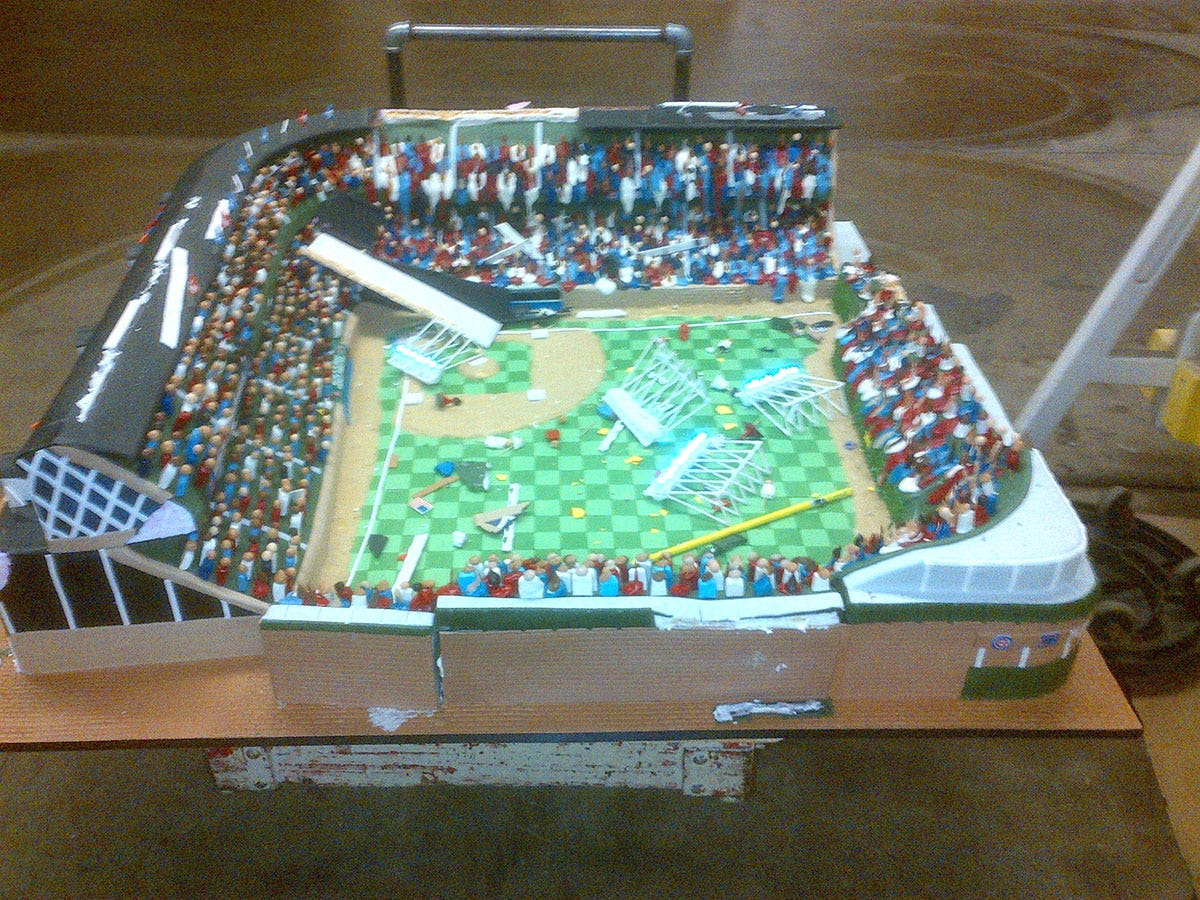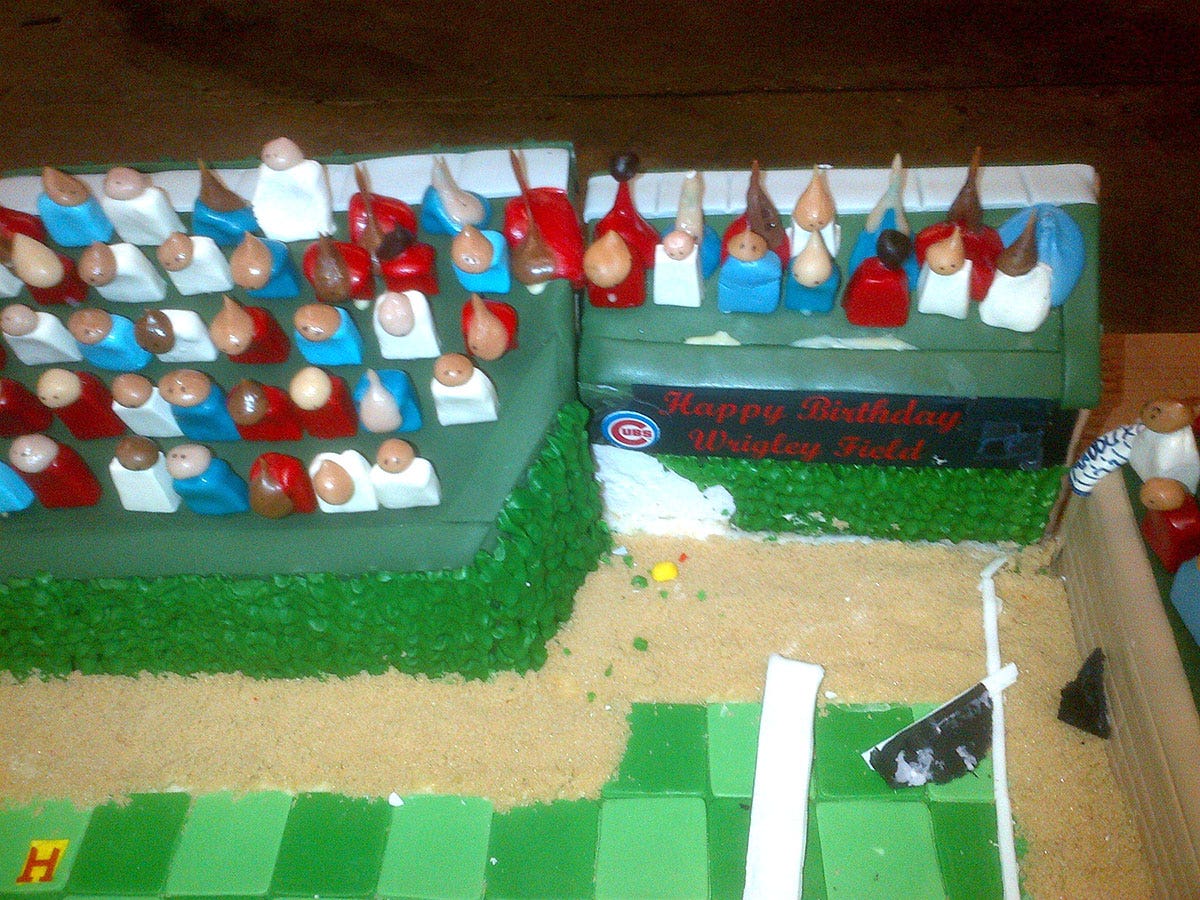 What a mess, right? The Cubs think so, too (and not just because they lost Wednesday's game to the Diamondbacks in a ninth-inning collapse). RedEye Chicago reported the MLB team decided not to serve the cake because it had been outside on display for most of the day.
The organization expressed their disapproval at the cake's unceremonious dumping in this statement:
(H/t Deadspin)