Diamondbacks shortstop dives for a ball and loses his sunflower seeds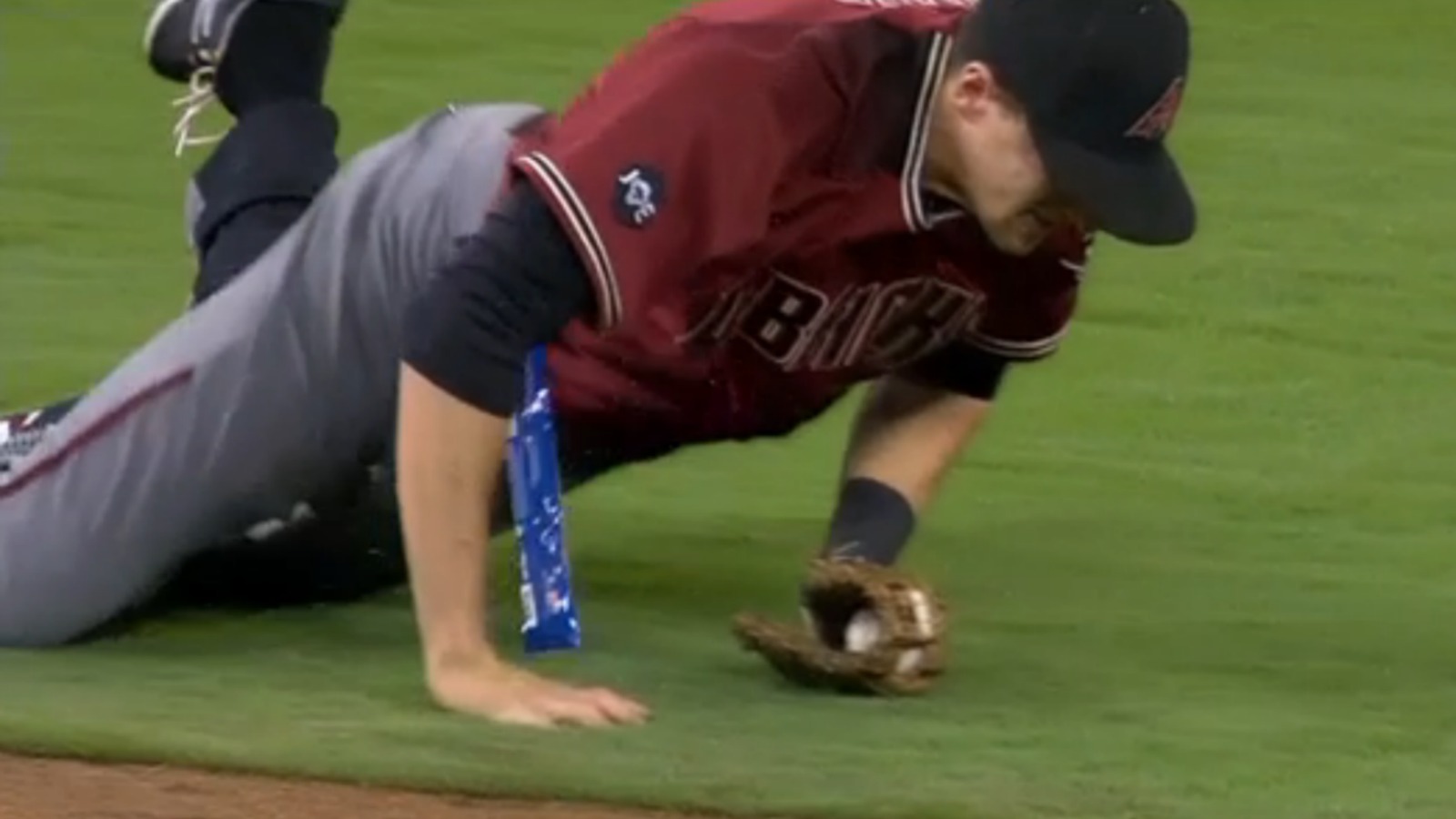 Marlins catcher J.T. Realmuto opened Wednesday's game against the Diamondbacks with a sharp hit up the middle, which Arizona Diamondbacks shortstop Nick Ahmed was unable to corral to make the out. Ahmed got a great jump and kept the ball from rolling into the outfield, but couldn't pop up and make what would have been a very difficult throw to first.
Nick Ahmed with no regard for his body – or his seeds. pic.twitter.com/VuR3L8BzVn

— MLB GIFS (@MLBGIFs) May 5, 2016
Ahmed happend to have a bag of sunflower seeds in his back pocket, which spilled all over the grass when he hit the ground.