Angels: No Mike Trout, No Albert Pujols tonight vs the Reds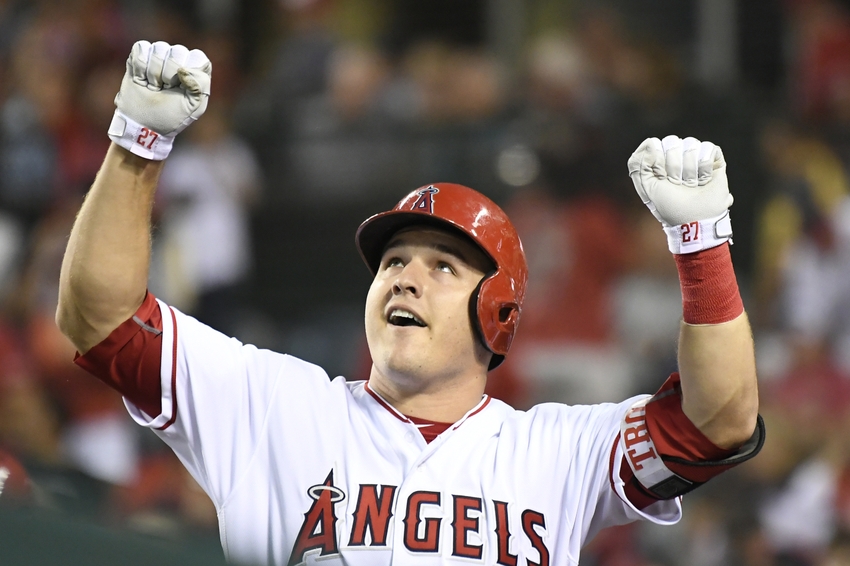 Tonight, Angels fans will see a different lineup at the "Big A". The team's two best hitters will be MIA tonight versus the Reds.
The Angels are facing the Cincinnati Reds tonight, a team they've beat twice already this week. As they go for the sweep, they'll do it without Mike Trout and Albert Pujols. Trout and Pujols are getting a night off tonight.
According to Bill Shaikin, Albert Pujols is sitting tonight because of plantar fasciitis in his right foot. Pujols was sidelined with plantar fasciitis in his left foot in 2013. At this moment, there are no plans to shut him down this season.
Plantar Fasciitis is a common pain that stems from inflammation in the heel of your foot. It runs across the bottom of your foot connecting your heel bone to your toes via http://www.mayoclinic.org/diseases-conditions/plantar-fasciitis/basics/definition/con-20025664.
Kole Calhoun will DH for Pujols and Nick Buss will play right field for Trout.
Ricky Nolasco will be the starting pitcher tonight as he is still looking for his first win in an Angel uniform. Nolasco has dropped all four of his starts for the since being traded. In the month of August, he has a 5.70 ERA.
Nolasco will do battle with Brandon Finnegan who has been playing exceptional as of late. He struck out 12 batters over six innings against the D-backs on Friday.
The Angels have been playing well lately, resting Pujols and Trout is a good idea.
They've won six of their last seven games. Giving Trout and Pujols the night shouldn't affect the play on the field against the Reds despite Finnegan's outstanding pitching.
It seems somewhat cruel that Pujols and Trout both are out with Nolasco actively searching for his first win as an Angel. However, the health of Pujols and giving Trout rest are vital to the Angels' future.
I'm not saying it's impossible for the Halos to win tonight without Trout and Pujols, I'm just saying it doesn't help Nolasco.
This article originally appeared on