Angels C.J. Cron On Fire Since Return: Waiver Wire Add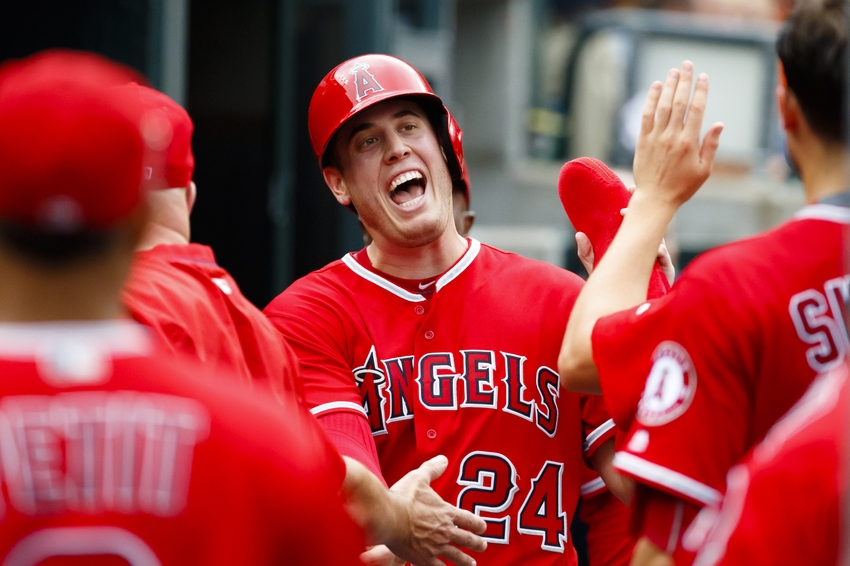 C.J Cron is on fire since returning from the DL for the Angels. Could fantasy owners look to Cron as a potential waiver wire difference maker down the stretch?
The Los Angeles Angels are in the middle of a horrid season, as their lack of depth and injuries have served as their undoing. While Mike Trout, Albert Pujols, and Kole Calhoun have admirably tried to carry the load, they can only do so much. But, one guy they need to step up for not only the rest of this season, but also moving forward, is C.J. Cron.
C.J, Cron was the 17th overall pick by the Angels in 2011. He made his way quickly through the minors debuting in 2014, and he has cemented himself as a solid, albeit not flashy, hitter. He has yet to play over 120+ games in one season at the major league level, but he has been able to post double digit homers in each of his first three campaigns.
Entering the 2016 season, Cron seemed to be locked into a middle of the order role. He got off to a slow start in April, but turned things around as soon as May arrived, posting a .286/4 HR/20 RBI line. He followed that with a .303 AVG in June, and got off to a blistering, .364/5 HR/17 RBI start in July. But, as the theme of the season would be for the Angels, an injury would flip things on their head.
Unfortunately, Cron would suffer a broken hand in early July, halting what was shaping up to be his career best season. He would go on to miss the rest of July, finally returning to the Angels on Aug. 20. He has played in 11 games since being activated, and has picked things right back up where he left them before his injury.
Over that 11 game span, Cron has notched at least a hit in nine of those contests. While that feat is impressive in itself, his torrid stretch over the last four games is even better, as he has gone 10 for 16 while homering three times, and knocking in seven. There may not be a hotter hitter in the game right now, yet for the most part, Cron is still ignored.
This allows fantasy owners the opportunity to add not only a hot hitter at the plate, but also a guy that showed that he was in the middle of career year before his injury. Cron still has the trio of Calhoun/Trout/Pujols hitting in front of him, so the prime counting stat numbers are still there to be had.
C.J. Cron is a must add off the waiver wire moving forward. Fantasy owners could not ask for a better potential addition, and with the fantasy playoffs nearly here, he has shown the ability to be a weekly difference maker this season. Make the  move.
More from Fantasy Baseball Crackerjacks
This article originally appeared on