Andrew McCutchen Potential Trade Fit: Los Angeles Dodgers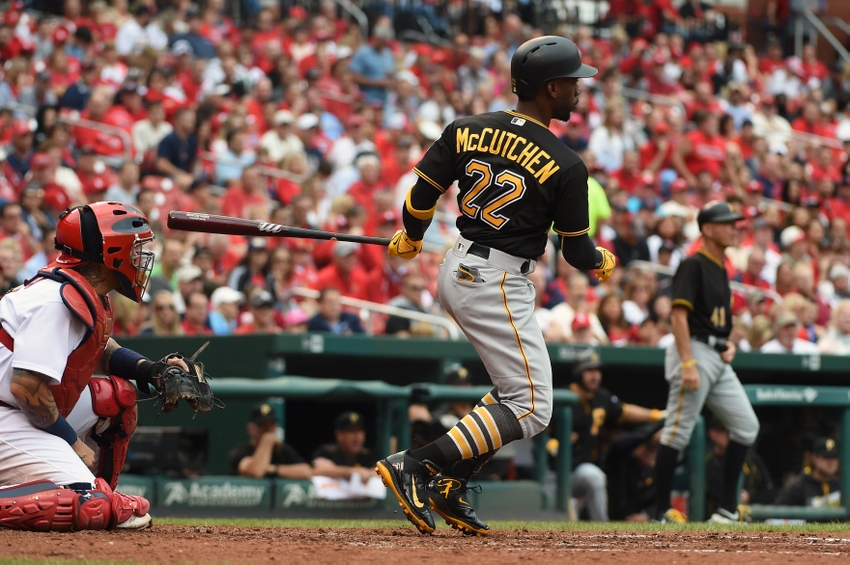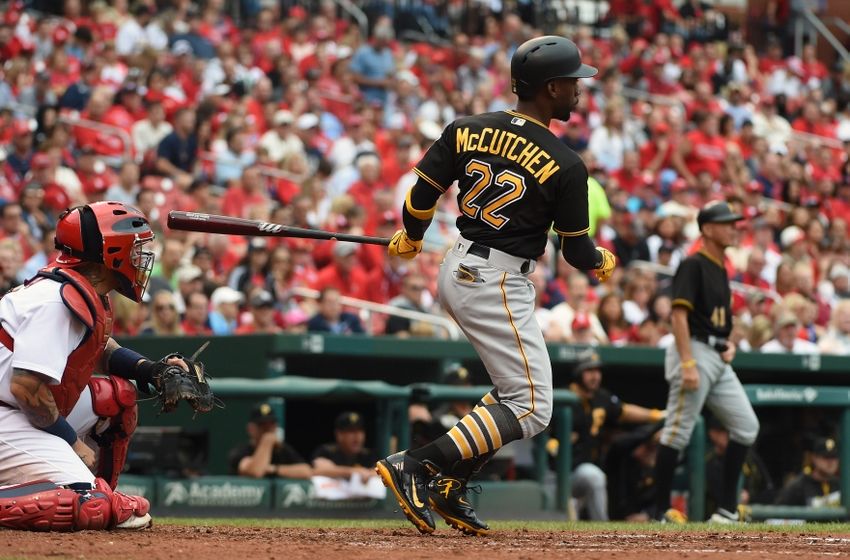 Editorial: The Winter Meetings are days away.  According to pretty much every insider Andrew McCutchen most likely will dealt at the meetings.  Could the Los Angeles Dodgers be a fit?
Toward the end of the Pittsburgh Pirates season, many started to question if it would be Andrew McCutchen's final season in Pittsburgh.  Many believe that Andrew McCutchen is disgruntled here in Pittsburgh, and that it would benefit both sides to split ways.  From the Pirates side it makes sense.  They can trade him while he still has relatively high value, regardless of him having a down season.  They can also acquire a nice package of players back.   The package would include some who could contribute in 2017, and it would include some prospects.
The Los Angeles Dodgers are always in the thick of things every off-season.  The Dodgers notoriously spend money every time they have are given a chance.  Why would things be any different this off-season as they try to keep up with the Cubs as the National Leagues ' top team? One of the biggest issues is the little production they received from their outfield.  Andrew McCutchen would no doubt boost their outfield production over the next two season.  The Dodgers simply need a more productive and consistent bat coming from their outfield.  Andrew McCutchen would not only provide that, but also just simply the allure of another star player in the L.A. market.
Dodger's Need
The Los Angeles Dodgers have seen themselves miss the World Series time and time again over the last few years.  In 2015, the Dodgers had arguably the best number one and number two pitcher in the league only to watch the Mets go to the Series.  Then in 2016, they saw themselves get out performed again by the Cubs.  The Cubs now represent a team that looks to be the next MLB dynasty.  The Dodgers on the other hand are going to open their check book and trade lines to figure out how they can finally win the last game of the season.  Enter their biggest need on offense, the outfield.
Current Outfield
Currently the Dodgers outfield only has one every day player, Yasiel Puig.  What is ironic is the Dodgers were looking to trade Puig throughout the 2016 season.  Instead they kept him and he ended up being their best offensive outfielder down the stretch.  Then there is former top prospect Joc Pederson.  Pederson's first full season in the league was 2015.  He really came under the spot light at the Home Run derby that season.  However, he is a career .178 hitter against left-handed pitcher.  In 2016 he actually saw his numbers go down against left-handed pitching and at this point looks to be more of a platoon player.
Other Options
Currently slated in the other spot is Andre Ethier, who played in just 16 games in 2016 and is projected by Steamer to only appear in 87 games in 2017. Ethier, who is better against lefties than Pederson, has only batted .234 in his career against left pitching.  Ethier has never lived up to his expensive contract,  he struggles hitting outside of Dodger Stadium, and is aging as he turns 35 in April.  At this point the Dodgers do not view him as an everyday player.
The other option is 24-year-old outfielder Andrew Toles.  Toles had a nice stretch with the Dodgers last season.  The lefty hit over .300 in his 48 games played.  However, Toles gives the Dodgers a third left-handed outfield option.  He is also unproven and projects to be more of a fourth outfielder. Most likely a team like the Dodgers will not rely on an experienced, not highly touted player like Toles to be the every day player to start the season.
All in all they do not have any legitimate every day players other than Puig in the outfield.  They also have a lack of right-handed bats in their lineup as a whole.  Their prominent hitters are Adrian Gonzalez and Corey Seager both whom are lefties.  Add those two and consider  three of the four current outfielders are left-handed and they could use an impact right-handed bat, specifically an outfielder line McCutchen.
What Could the Bucs Get?
One thing that the Dodgers have done a great job of is building up their farm system. According to MLB.com, the Dodgers have the fifth best farm system in baseball. This includes many top international prospect who they have signed.  Much has been written about what the Pirates could get for McCutchen from the Dodgers. There has been a few common names among all the articles.  First, they list Jose De Leon as part of a deal. De Leon has been considered the Dodgers second best pitching prospect, and in general a top 35 prospect in baseball.
De Leon has electric stuff, with a fastball that sits 93-94 late into starts, and sharp slider that he produces ground-balls with when it is down in the zone. His best pitch might be his change-up however.  He keeps great arms speed while throwing it which allows for late break in the zone.  His change-up is effective when he is getting swings and misses or weak hit grounders because of the late movement or weak. The electric righty threw to a 7-1 record in 16 starts at Triple-A this year.  He compiled an unbelievable 111 strikeouts to just 20 walks while keeping opponent hitters to a .194 average.  He held a solid 2.66 earned run average in his time at Triple-A also.  De Leon did make four starts for the Dodgers down the stretch and earned two wins with no losses.  He is big league ready.
Top Prospects
Other names that has been mentioned are two top 5 prospects in the Dodger's system.  First is their top outfield prospect Alex Verdugo.  Verdugo ranks as their #3 overall prospect.  The Bucs seem intent on targeting not only young pitching but also a highly touted outfield prospect. The former second round pick is ranked as the #45 prospect in baseball and his .273 with 13 home runs in 2016.
The second player is hard throwing pitcher Yadier Alvarez.  Alvarez ranks as their #5 prospect, and likely projects as a future closer.  His arm is rated 70 on the 20-80 scale.  His fastball has topped out as high as 100 miles per hour, so he would definitely be an intriguing prospect to acquire.  Other prospects who could be sent along with De Leon in a trade include pitcher Jordan Sheffield (#8), catcher Will Smith (#11), or Omar Estevev (#12).  If De leon was acquired at least one these players would likely come along as well.
In Conclusion
Although the Dodgers do not have any proven commodities to offer the Pirates, they have one of the best farm systems in the league.  If the Pittsburgh Pirates could pull De Leon and another prospect or Alvarez and Verdugo from the Dodgers in a deal, they would do quite well for themselves.  As mentioned earlier in the article, the Pittsburgh Pirates need to take the deal that offers them the most value.  Yes it would be great to get a proven pitcher, but are you sacrificing value for help now?  The Pirates tried to trade for immediate help last year when dealing Walker for Niese, and it backfired.
The talks should center around the Bucs trying to get Jose De Leon, who has some MLB experience.  If they are able to work a deal for De Leon, one other solid prospect, the Pirates should take it.  Now, if the Dodgers are unwilling to move De Leon, the Bucs must acquire Verdugo and Alvarez for fair value. Chances are De Leon should be able to be acquired as the Dodgers already have Urias and several veterans under contract.
If the Bucs can any of the players mentioned above, then they should look to swing a deal with the Dodgers.  Even if a deal is not struck, the two sides will definitely talk as they seem to be a good match.  Plus Pirates General Manager Neal Huntington has a trade history with the Dodgers as recent as 2015 in the Tabata and Morse trade. So yes, these two sides definitely make sense to link up for an Andrew McCutchen trade.
Disclaimer: I understand that the Nationals are the hot name right now.  However, this is part of the Trade Series and as of now the Nationals have not acquired Cutch.  Therefor the Dodgers still could be a match!
This article originally appeared on