An Atlanta Braves Fan Congratulates the Cubs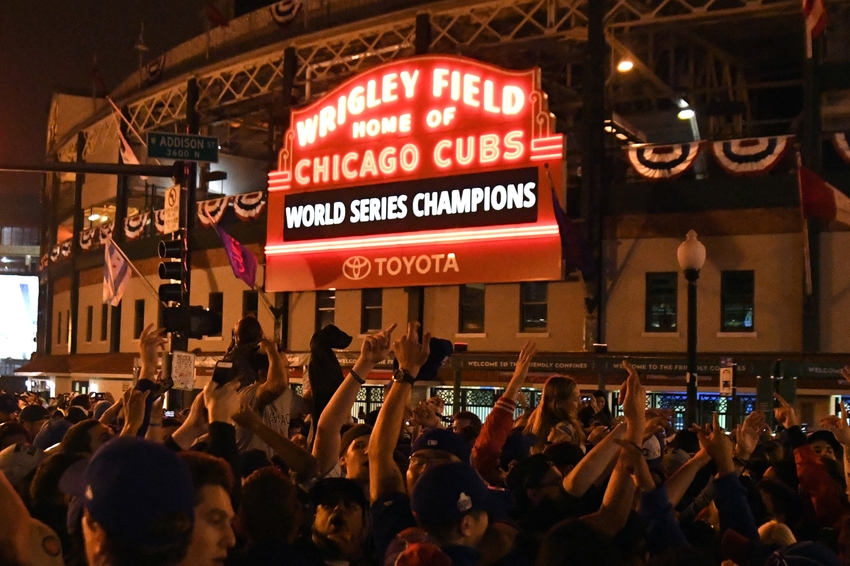 Reader and Braves' fan Lee Cannon has done us the honor of allowing us to share this expression of his thoughts after a thoroughly entertaining conclusion to the 2016 Baseball season.
Let me start this off by saying that I am an Atlanta Braves Fan through and through.
I have watched at least part of over 100 games each of the last two seasons even when my Braves haven't been that good.  I love my team in the best of times and in the worst of times and have ever since 1991, and thankfully in my life as a Braves fan I have seen much more good than bad.
However, this isn't a story about my Braves this is a story about how I became a baseball fan and how I learned to love a team no matter what.
I was born in Rome, Ga in 1981, so I started watching the Cubs for the same reason that people from all over watched the Braves in the '90's,  they were nationally televised on WGN.
I remember summers in the late '80's and early '90's being free from school for 3 months and wanting to watch baseball more than anything.  I remember having only one TV in my house and my Mom making me watch Days of our Lives from 1-2 before I could watch my Cubs games after.
(Side note- I still know way more about Days of our Lives from that era than any grown man should!)
I remember my first favorite player was Mark Grace.  I remember Shawon Dunstin's unbelievable arm at short, I remember the Hawk's MVP season in '87, even though his knees had already been ravaged by the turf in Olympic stadium.
I remember Ryne Sandberg winning the NL home run crown in '90 and being, in my mind, the best second baseman of that era, and of course I remember the amazing Harey Carey singing 'Take me out to the Ball Game' during the 7th inning stretch.
I remember living and dying with these Cubs teams long before I could name anyone on the Braves outside of Dale Murphy.  So while I will forever be a Braves fan thanks to Bobby, Justice, Glavine, Smoltz, Pendelton, Bream, Nixon, Gant, and everyone else on that '91 team, I have the Cubs to thank for teaching me how to love baseball, a game I still love today, and will love for the rest of my life.
I will always have a special place in my heart for the Chicago Cubs, and I pulled for you throughout the playoffs, because it took me back to a time when I was a kid first learning the game, and first loving a sport.
Thank you Cubs for bringing back such great memories, and enjoy your championship, you've earned it!!!!!
– Lee Cannon Follow @leecannon55
Thanks very much, Lee – these words will definitely ring true for many across Braves' Country today.
This article originally appeared on