Alex Rodriguez smashes home run with first swing of spring training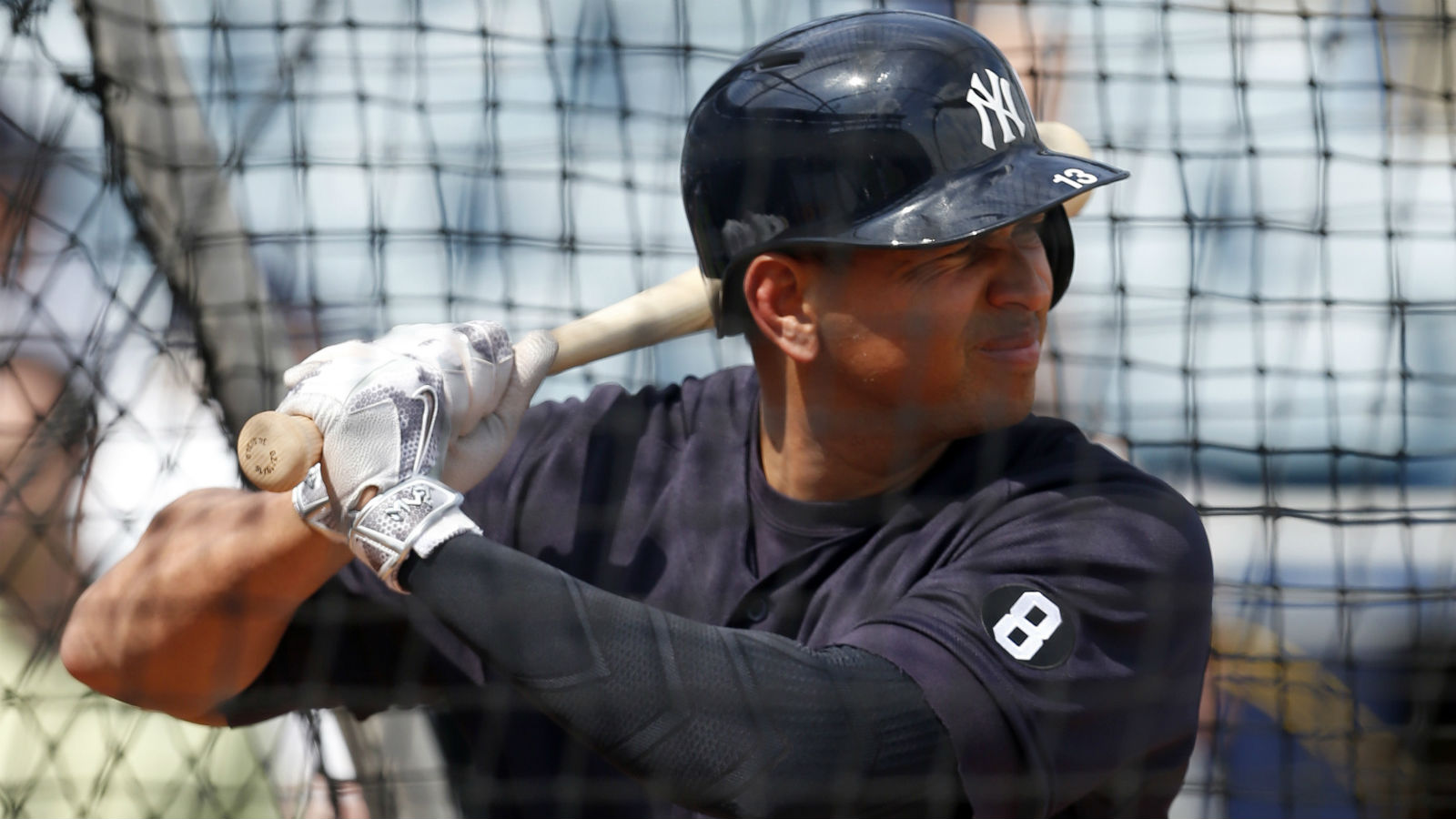 40-year-old Alex Rodriguez will begin the 2016 MLB season just 27 home runs shy of Babe Ruth on the all-time list, and the veteran infielder-turned-DH still has some pop in his bat.
#Yankees A-Bomb Alex Rodriguez conecta cuadrangular en su primer turno del #ST16 pic.twitter.com/sujL076g6w

— MeGustanLosDeportes (@GustanDeportes) March 3, 2016
A-Rod, who hit 33 home runs last year after missing the entirety of 2014, belted a shot out of George M. Steinbrenner Field Thursday in his very first swing of the year against the Phillies.
Should A-Rod hit another 33 homers in 2016, he'd still be 42 long balls away from catching Barry Bonds (762).