Alex Rodriguez unleashes impressive bat flip after crushing minor-league homer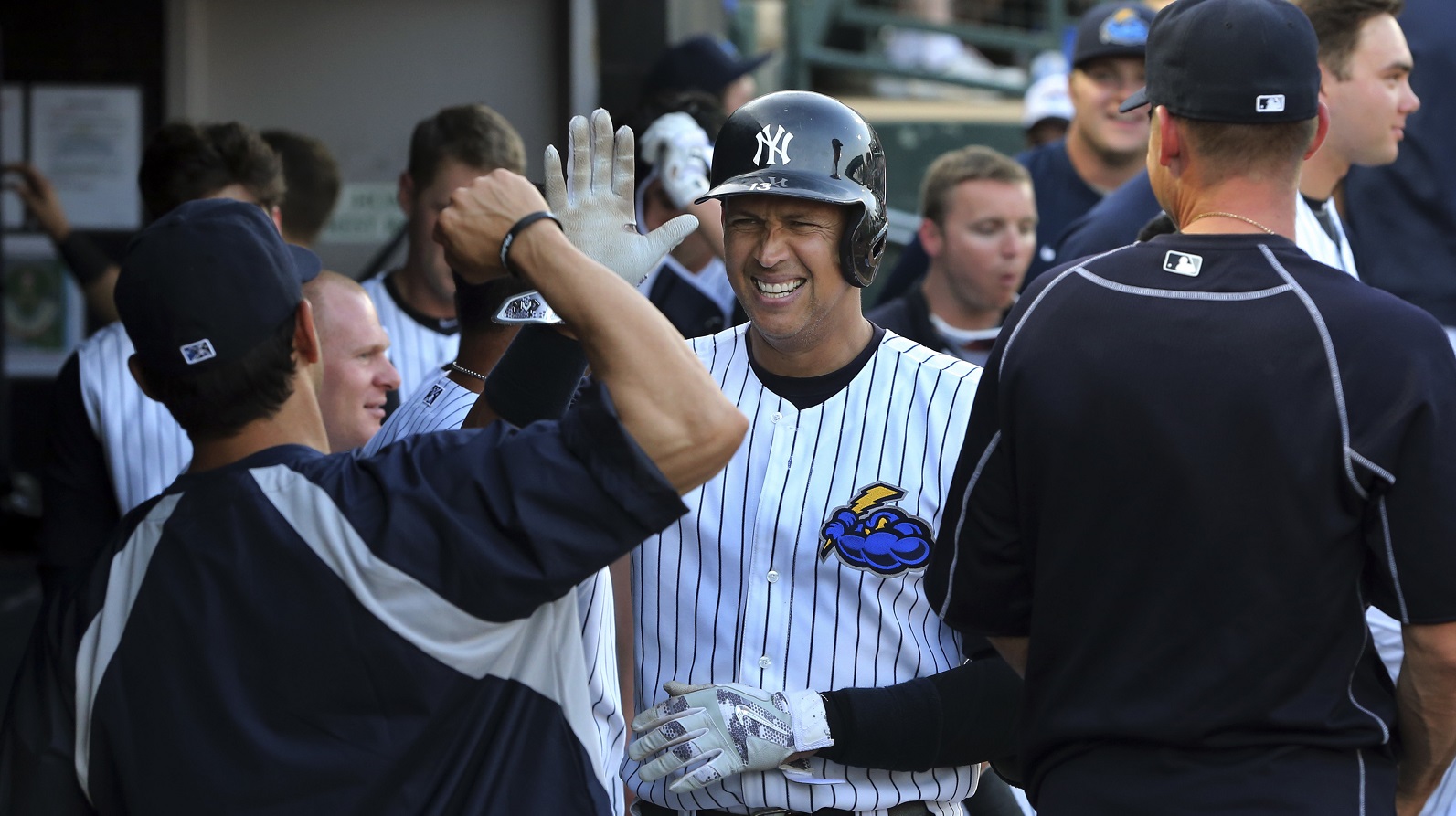 Alex Rodriguez is expected to be back in Yankee pinstripes Thursday, but he left a lasting impression during his last minor-league rehab game.
The Yankees slugger, who has missed three weeks with a hamstring injury, punctuated his two-game minor league stint with a booming homer Wednesday. But just because it came against Double-A competition doesn't mean A-Rod didn't enjoy it, uncorking a pretty emphatic bat flip.
.@MiLB game, @MLB #BatFlip. https://t.co/4ekjUlMlUq pic.twitter.com/KnKTLxhAIc

— MLB GIFS (@MLBGIFs) May 26, 2016
"There's no question, whether it's high school or the major leagues, a home run feels good. That ball came off the bat nicely," A-Rod said after the game, via the New York Daily News. "At my age, this is as loose as we're gonna get. Speed is not part of my game anymore.
"My job is to give Joe (Girardi) and the Yankees quality at-bats, be a dangerous bat in the middle of the lineup and help us put up crooked numbers . . .You have to walk before you run, but that was a good start."