Exclusive: Alex Rodriguez reveals how things ended with the Yankees
This wasn't his decision. Alex Rodriguez said that the Yankees informed him a few days ago that they wanted to release him. The news surprised him. The terms of his departure will stun the baseball world.
The relationship between Rodriguez and the Yankees is not ending badly. In fact, it is continuing, Rodriguez said, first with him playing one final game at Yankee Stadium on Friday, then remaining with the team as an ambassador, instructor and special advisor to principal owner Hal Steinbrenner.
Rodriguez, in an exclusive interview with Fox Sports, said that the Yankees agreed to play him at designated hitter on Friday after the team returns from a three-game series in Boston. He then will be released, collecting the balance of his guaranteed $20 million salary this season and his entire guaranteed $20 million salary next season.
"It's both a happy and sad day," said Rodriguez, who was scheduled to hold a news conference at Yankee Stadium at 11 a.m. ET on Sunday. "I'm obviously disappointed but I'm also at peace with their decision."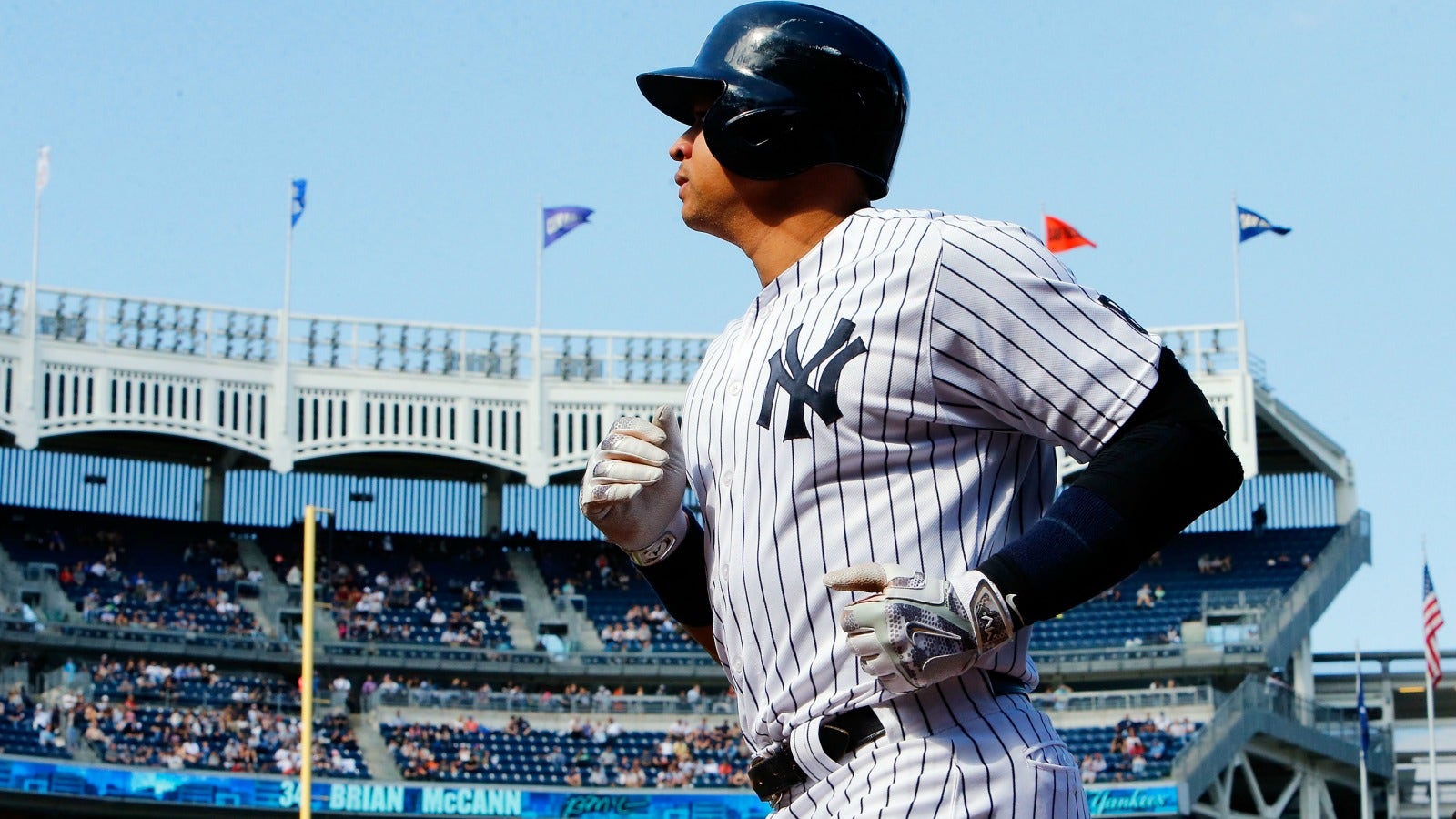 Rodriguez, 41, did not rule out playing again for another club, but said, "Honestly, my horizon is pinstripes and Friday. It's been such an emotional couple of days that I can't really think beyond that right now."
Rodriguez, who joined the Yankees in 2004, said that his mother, Lourdes, and daughters, Natasha, 11, and Ella, 8, will attend his final game in New York, along with a number of friends from his native Miami and "people flying in from all over the place."
His release comes at a time of sweeping change for the Yankees, who are rapidly transitioning to a younger roster. The team traded relievers Aroldis Chapman and Andrew Miller and right fielder Carlos Beltran for a bevy of prospects before the non-waiver deadline last Monday. First baseman Mark Teixeira announced Friday that he will retire at the end of the season.
"This is what the organization wants right now," Rodriguez said. "Obviously, there's a shift. There's a youth movement."
Rodriguez, who has started only one of the Yankees' last 14 games, does not fit with that movement. He stands four home runs shy of 700, but has hit only nine this season and one since June 18. Overall, he is batting .204 with a .609 OPS, career lows by considerable margins.
The only way Rodriguez could even approach 700 homers would be if the Yankees played him three times in Boston as well as during their series opener against the Rays on Friday. Manager Joe Girardi told reporters Sunday, "If he wants to play in every game (through Friday), I'll find a way."
The Yankees' recent refusal to play him, Rodriguez said, made him "very uncomfortable."
"I'm sure it was hard for them. It was hard for me," Rodriguez said. "I've played almost 22 years in the major leagues and I've never sat on the bench. It was new territory, that's for sure."
I've played almost 22 years in the major leagues and I've never sat on the bench. It was new territory, that's for sure.
Alex Rodriguez
Missing 700 homers?
"It's disappointing. It would have been a lot of fun to give it a crack," said Rodriguez, who worked for FOX Sports last postseason. "I think I could have done it. But there's no shame in falling 18 home runs short of Babe Ruth."
Rodriguez's career totals are staggering — 3,114 hits, 696 homers, 2,084 RBIs, 2,021 runs, 329 stolen bases. But he also will be remembered for his admission of using performance-enhancing drugs from 2001 to '03, his 162-game suspension in 2014 that resulted from his involvement in the Biogenesis scandal, his lawsuits against baseball, commissioner Bud Selig, the players' union, Yankees doctor Christopher Ahmad and New York Presbyterian/Columbia Medical Center during that contentious period.
He eventually dropped all of the lawsuits, and upon returning to the game sought to make amends not just with Yankees management, but also with the commissioner's office, fans and others throughout the game.
Steinbrenner's willingness to give Rodriguez both a proper farewell and a future in the organization is a sign that Rodriguez succeeded in ways that many could not imagine at the time of his suspension.
"Two years ago, I never thought I'd be here," Rodriguez said. "I said in spring training that it's a process, and that it's something I've taken very seriously — how my actions impact other people. But I also said that I was at first base. I hope that today I'm rounding second base, making progress. I certainly am very proud of the way things have gone off the field.
"A lot of people are going to focus on the numbers. What I'm really happy about are the relationships I've been able to mend."
A lot of people are going to focus on the numbers. What I'm really happy about are the relationships I've been able to mend.
Rodriguez said he also is happy to become an instructor with the Yankees.
No one should expect him to ride buses from one minor-league town to another, but Rodriguez spoke of possibly spending two or three days at different Yankees' affiliates as well as making corporate appearances on behalf of the team, saying his schedule was "extremely flexible."
"This is something I'm excited about, something that Hal and I spoke about," Rodriguez said. "I get a chance to help with the farm system, help with some of our young prospects — we have a lot of 'em. We have some really good young shortstops that have tremendous upside.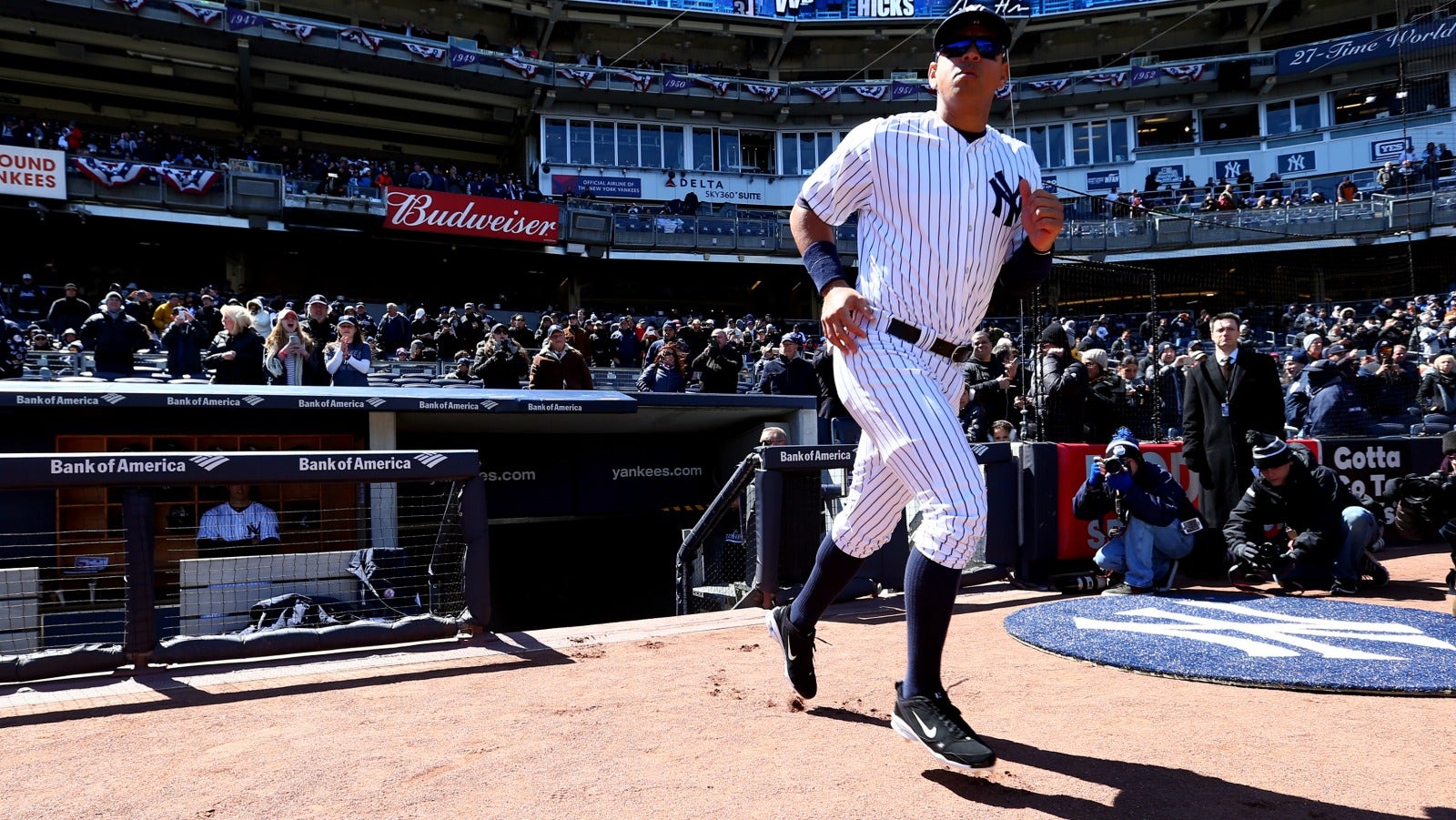 "I've always said I'm a teacher at heart. It's something I've done my entire career, but more specifically since 2004 when I got here to New York. It's a role I think I'm going to enjoy, and the goal never changes for us. We want to bring a world championship back to the fans of New York."
Would he coach or manage?
"You're like the fifth person that has asked me that," Rodriguez said, chuckling. "I have not thought about anyone else besides pinstripes. It is quite emotional for me. I came into the big leagues at 18. I'm 41. It's pretty much all I've known."
Even now, with news of his release, it is not out of the question that another team, perhaps Rodriguez's hometown Marlins, will offer him one more playing opportunity.
Rodriguez, however, sounds as if he is ready for the end.
"The sad part is, it ended too quick, as it usually ends for most athletes who feel they can play forever," Rodriguez said. "The great news is, I'm going to be in a role I think I'm going to enjoy. I'm also going to learn a lot. The fact that Hal asked me to do this is something that I'll treasure."