Adrian Beltre was not having ANY of the Houston Astros' mascot's pregame antics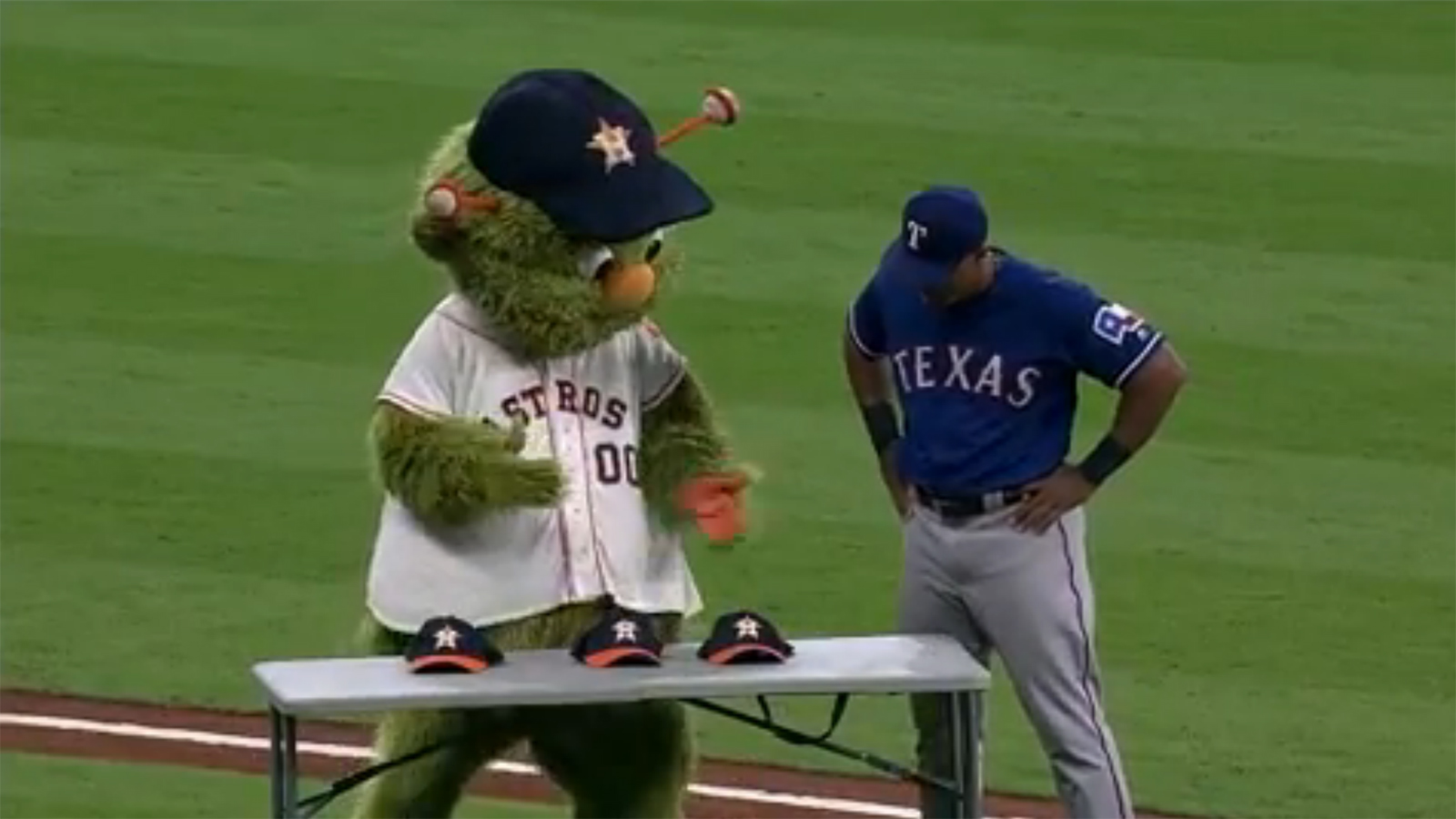 Sitting ~4.0 games out of the final wild card position in the American League, desperate times call for desperate measures for the Houston Astros.
Before their game vs. the Texas Rangers started on Wednesday night, 'Orbit', the Astros' mascot, attempted to get inside the head of Rangers third baseman Adrian Beltre.
If you know anything about Adrian Beltre, you know not to mess with his head — literally or figuratively — or else he will retaliate.
True to form: when Orbit invited Beltre over to participate in the popular "find the ball under the hat" game that's rampant throughout baseball stadiums across America in between innings, and Beltre realized he was being fooled — the following ensued …
Never change, Adrian Beltre, you are perfect just the way you are…