Adam Jones gets standing ovation at Fenway Park day after fan incident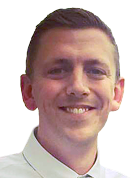 One day after saying he was called a racial slur and had peanuts slung at him by fans in Boston, Orioles star Adam Jones was back at Fenway Park, where much of the crowd made sure to make him feel welcome.
Jones received a standing ovation, if a slightly slow-moving one, from Red Sox fans when he came to the plate in the top of the first Tuesday night. He got an assist from Boston starter Chris Sale, who stepped off the mound to give the crowd more time.
The Fenway crowd cheers @SimplyAJ10. #MLBNShowcase pic.twitter.com/F5mZK4Atep

— MLB Network (@MLBNetwork) May 2, 2017
Fenway Park stands for @SimplyAJ10. pic.twitter.com/QGV6cH8fgA

— MLB (@MLB) May 2, 2017
Jones told USA Today after Monday's game about the incident:
"A disrespectful fan threw a bag of peanuts at me,'' Jones said, "I was called the N-word a handful of times tonight. Thanks. Pretty awesome.''

"It's different,'' he said. "Very unfortunate. I heard there was 59 or 60 ejections tonight in the ballpark. It is what it is, right. I just go out and play baseball. It's unfortunate that people need to resort to those type of epithets to degrade another human being. I'm trying to make a living for myself and for my family.
The Red Sox and the mayor of Boston apologized to Jones, but other players have spoken out about what appears to be an ongoing problem at the park for black players.
The Fenway fans' reception for Jones on Tuesday was a reminder that not everyone partakes in such garbage, and Jones seems more than fair in his offer to compromise:
"Boo me, tell me I suck. Just leave the racial stuff out of it," Jones told reporters before Tuesday's game against the Red Sox.
Here's hoping we can all do at least that much.