Yankees phenom Aaron Judge sends another baseball to a far away planet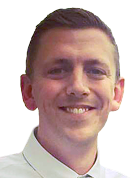 It's safe to say Aaron Judge is the real deal at this point. The young Yankees star — now with his own cheering section — keeps belting home runs all over the yard, often to far off corners of the yard rarely reached by other humans.
He was at it again Friday night, sending this two-run shot off Blue Jays starter Francisco Liriano roaring into outer space, slingshotting around some distant celestial body, and then returning to Earth and plopping down way back in the upper deck at the cavernous Rogers Centre in Toronto:
Another day, another game where @TheJudge44 makes all of our jaws drop. pic.twitter.com/tg15ZyBQZO

— MLB (@MLB) June 3, 2017
It was Judge's 18th home run of the year, best in the bigs. The Yankees are on pace for their best season since 2009. It is something to watch.