A Red Sox double down Brock Holt option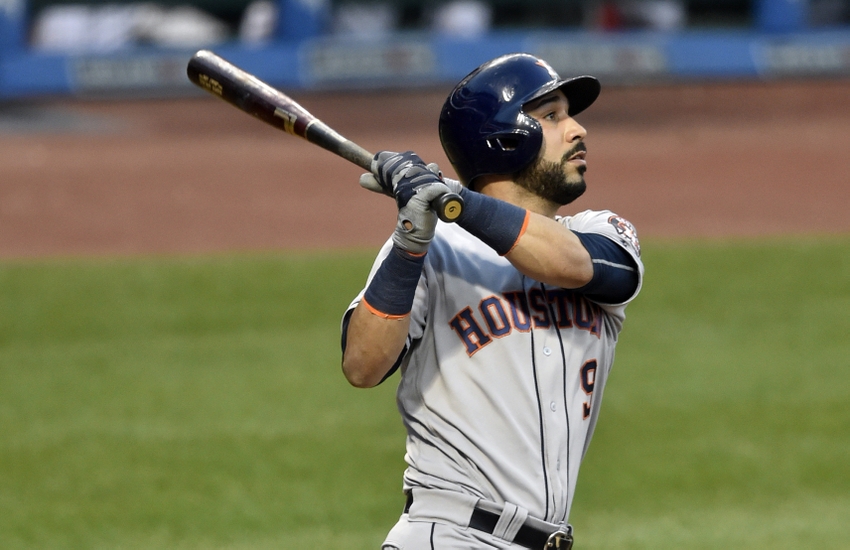 The Boston Red Sox have an exceptional utility player in Brock Holt. What could be better? How about another Holt type?
For the Red Sox will good things come in small packages for 2017? The big focus is usually on the big names that will impact the team such as the potential of stripping away free agent Edwin Encarnacion from Toronto. Sometimes it is the small names that can a significant impact far greater than anyone anticipated.
Three names pop into my rather blank slate of a mind, and they go back to 2013. The first is Koji Uehara, who was signed to add depth to a bullpen and was considered a good, but not an impact signing. Circumstances intervened and Koji put together one of the most remarkable bullpen seasons in Red Sox history.
The second was a spare outfielder Jonny Gomes, whose leadership skills became apparent from all who wandered through the locker room during that championship year. A gentle needle or a pat on the back, Gomes had the instinctive ability to say the right thing at the right time. Toss in the fact that Gomes was a dependable asset on the field and the signing produced far more than expected.
The final one is David Ross, who certainly became valuable in the World Series when his defense and game-calling skills were needed. That is something that is very apparent with his leadership with the Chicago Cubs.
That is just three examples as any Red Sox fan can attest, there are others that can be purged from our memory banks and a reader brought up a name that resonated with me. A shout out to Reds – a long time BSI commenter – who mentioned the value of an Alex Cora.
Cora provided infield depth in Boston for four seasons and was an important spare part in the 2007 championship team. Cora was never a regular appearing in 301 games and accumulating 791 plate appearances in his four years, but Cora provided more than a quality glove and a capable game situation batsman since his leadership skills were also well recognized.
Cora was recognized as utility by playing all four infield positions while with Boston. This is exactly what Cora had done with the Dodgers and Indians before being signed as a free agent by the Red Sox. His hitting – a lifetime .243 – placed Cora into that role of utility and that generally was the qualifier for most who were classified as such – bat kept them in that role.
Utility can also be a misused term since a Ben Zobrist or a Brock Holt are more regulars who play multiple positions. Their talent level – especially with the bat – often result in at-bat and game totals that match regulars. My target would be that player who is – like Gomes – a borderline regular that is still a solid replacement when needed, but, of course, I will most likely contradict myself since the pickings are rather slim for a utility player in the mold of Cora.
So where do we find a Cora? Does one exist?
An important aspect is a defensive ability. The gloveman capable of roaming around the infield providing solid defense. Maybe not a spectacular circus performer, but solid with good footwork, range, and a nice arm. The Red Sox have the defensive component in Deven Marrero, but the downside is readily visible when one watches Marrero at the plate. You must have even a smidgen of ability with the stick. Nix Marrero.
The Red Sox also have Aaron Hill, who was once a nifty player – especially on offense. The slippage is apparent, however, and Hill would never be confused with Cora regarding any defensive aspirations. Hill is also fairly limited with only a few games at short in his baseball youth. Nix Hill, also.
Marco Hernandez is on the roster and hit .294 in his brief dabble in major league baseball. Hernandez has served his apprenticeship at various infield slots and the Red Sox just may put him in the utility player mode for 2017. But Hernandez has youth and youth is generally associated with a lack of precious experience. Nix Hernandez.
What about the external?
Back to the future
Kelly Johnson is a free agent and saw some service time in Boston. Johnson is a career .251 hitter that can play the outfield, second, and corner infield positions. The downside is very little time at short. Forget Kelly.
Mike Aviles was traded for manager John Farrell. Aviles is also available, but is apparently at the end of his MLB career. Aviles hit .210 in 2016 and is 35-years-old. I'd pass. Strictly minor league contract material.
Jed Lowrie is quite possibly one of the most unfortunate of players in the last 20 years. The disabled list notations are extensive and this season was typical with only 87 games played. Lowrie is under contract with Oakland for 2017 at $6.5 Million and with his injury history and cost could be available. An injury history says a no go.
Contradiction Time
Now for the contradiction in the form of a 27-year-old switch-hitter for the Houston Astros – Marwin Gonzalez. Gonzalez slashed .254/.293/.401 in 2016 with 13 home runs and 51 RBI. Gonzalez has played – like Holt – all over the field. The hitting ability and flexibility are greater than what Cora once offered to Boston and Gonzalez represents – like Holt – the new model for a utility player.
Gonzalez has seen a steady increase in playing time each year and has now morphed into the Houston version of Holt so the argument can be put forward regarding a duplication of services. What I am looking at is extensive coverage options. Will Holt be on third or injured? Can Pablo Sandoval be resurrected? And the big question – Xander Bogaert's second half. Was XB worn down?
The Red Sox have embraced versatility the last few seasons. Players in the minors and even the majors are given exposure at other positions with the understanding that no position become vulnerable. Shortstop is at this point. Gonzalez would provide that depth and be an excellent complement to Holt.
This is like having a pair of bookends with Holt and Gonzalez on the team. Gonzalez would strengthen Boston, and that is necessary as clearly shown when Holt was taken out of service over injuries.
The Red Sox have talent and the Astros certainly are amenable to any possible trades that can improve their team. So there is always that distinct possibility. No harm in investigating.
When I explored the topic of utility players the Cora types have somewhat diminished in baseball. The standard now seems to be a Zobrist or a Holt where the playing time is not 60-80 games, but 120-140 games or more.
Why have the players like Cora diminished? I look at the expanded pitching rosters that now have twelve as a standard and often increase to thirteen. Gone are the days of three catchers where you would have a Ralph Houk putting in reserve duty for years. The spare infielder is also becoming extinct. Few teams will simply keep a 50 game player noted for "The little things" around.
Sources: Baseball-reference
More from BoSox Injection
This article originally appeared on