A.M. Wahoo's: Corey Kluber Will be Back for Playoffs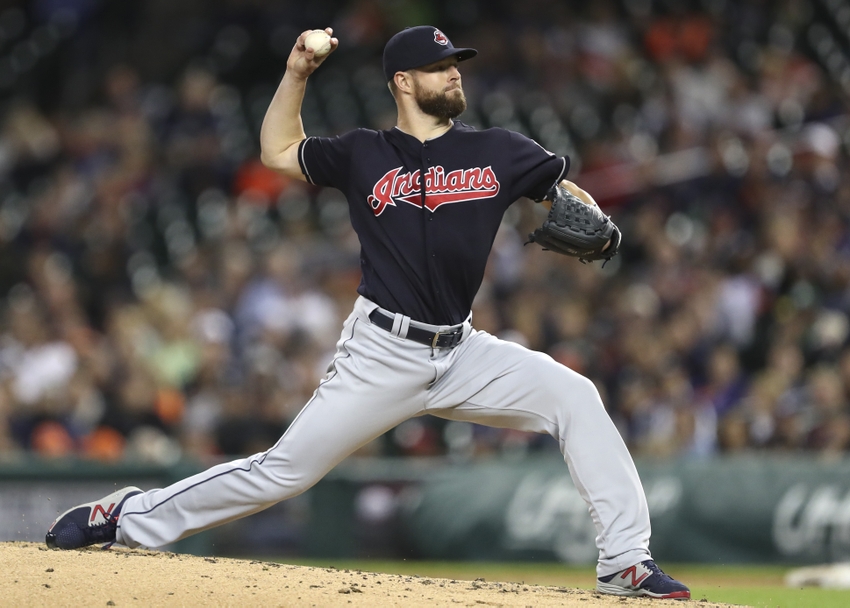 The Cleveland Indians were nearly dealt a crushing blow Monday night when Corey Kluber was taken out of the game with a groin injury.
So Monday night was a bit better for the Cleveland Indians than Tuesday night.
After clinching the AL Central Monday, the Indians went with a "hangover" lineup for last night's game. It didn't go too well. More on that to come later in today's takeaways post.
The other big news from Monday night was surrounding Corey Kluber, who exited after only four innings, striking fear into the heart of Indians fans. After injuries to Carlos Carrasco and Danny Salazar, an injury to Kluber would have been devastating, and potentially too much to overcome.
The team did not release too many details early in the day Tuesday, but some relieving news came out later in the day.
Indians say Corey Kluber's MRI revealed mild strain of quadriceps muscles. Expected timetable: 7-10 days.

— T.J. Zuppe (@TJZuppe) September 28, 2016
Crisis averted.
This time off should allow Kluber the rest he needs to be healthy enough for the postseason. He was an option to pitch at some point in this final week of the season, but this mandatory rest may be a good thing after all.
The Indians are going to need Kluber to throw a lot of innings in October, potentially pitching on three days rest more than once if the team continues to advance throughout the postseason. He is also a potential candidate to fill a Madison Bumgarner-like role, being called upon to pitch on even less rest if the team is facing elimination.
This 7-10 day timetable means Kluber should be healthy for next Thursday's ALDS opener, but can even be saved until Friday if the team has enough faith in Trevor Bauer to open the series. This may all depend on whether the team is at home or not, but there seems to be no reason why Kluber won't at least be ready by Friday's Game 2.
And now, let's take a look at the other news surrounding the Indians and the rest of the MLB in today's edition of A.M. Wahoo's.
Cleveland Indians News:
AL Manager of the Year Race: Who is Terry Francona's Competition?
As we wrote yesterday here at Wahoo's on First, Cleveland Indians manager Terry Francona has a compelling case in the competition for the American League's Manager of the Year award.
Cleveland Indians Experience Attendance, TV Ratings Increase in 2016
The Cleveland Indians on Sunday announced their final home attendance numbers for the 2016 regular season, and there was an increase in the number of folks through the turnstiles over 2015, if just a small one.
Corey Kluber Has Strained Quadricep (Let's Go Tribe)
Cleveland Indians ace Corey Kluber has what is being termed a "mild strain" of his quadriceps muscle.
Indians Recount Excitement of Division Clinch (Indians.com)
Adrenaline was taking over for Roberto Perez. With two strikes on Detroit's Cameron Maybin in the ninth inning on Monday night, the Indians catcher signaled for a fastball from closer Cody Allen, and waited anxiously for the pitch.
MLB News:
Stephen Strasburg Unlikely to Pitch in NLDS (FanSided)
Washington Nationals general manager Mike Rizzo said Tuesday that he does not expect right-hander Stephen Strasburg will pitch in the National League Division series as he is still recuperating from a strained flexor mass in his throwing elbow, according to a report in the Washington Post.
Twins Hire Derek Falvey to Head Baseball Operations (Call to the Pen)
On Monday, the Star Tribune reported that 33-year-old Derek Falvey will be the Minnesota Twins' new president of baseball operations.
More from Wahoo's on First
This article originally appeared on