A.M. Wahoo's: A Homecoming for Coco?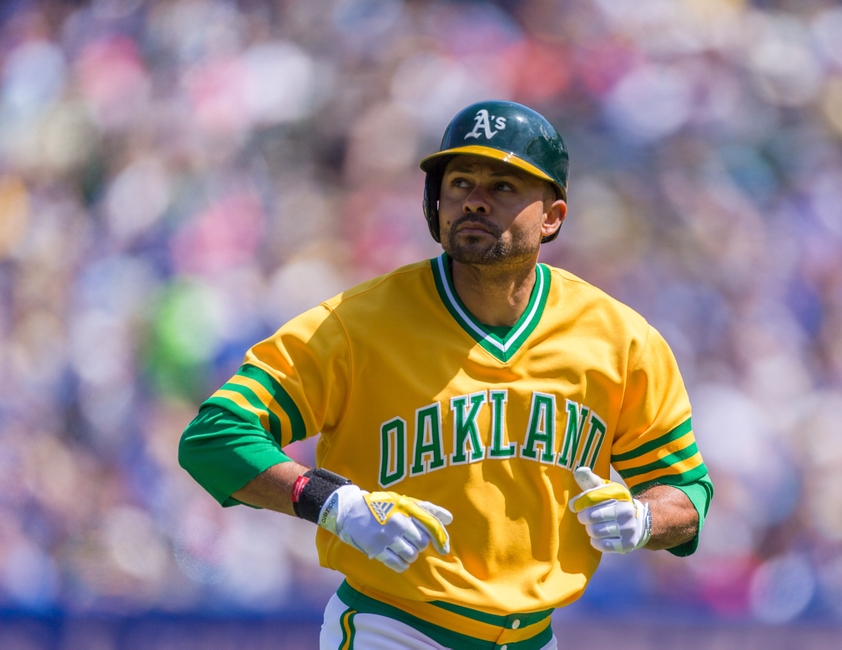 Taking a look at the news surrounding the Cleveland Indians and the rest of the MLB on the morning of August 31, 2016.
Despite another rough outing for Josh Tomlin, the Cleveland Indians rallied to beat the Minnesota Twins for the second straight night, 5-4, at Progressive Field. The bullpen was magnificent for the Indians, who will now have a chance to even up the season series against the Twins on Wednesday night.
Questions about Tomlin's status in the starting rotation are sure to be a hot topic of conversation today and as the season heads into September. While the Texan is lauded as a real professional and an outstanding teammate, at some point his performance has to be taken into account, and that performance has been dreadful since the all-star break.
While we await first pitch tonight, and our takeaways from last night's exciting win, let's take a look at the news surrounding the Indians and the rest of the MLB in today's edition of A.M. Wahoo's.
Cleveland Indians News:
Cleveland Indians to Host Real-Life Party at Napoli's
Among those slated to be slinging drinks and interacting with fans are Napoli himself, second baseman Jason Kipnis, and manager Terry Francona. Money raised from the event will be donated to Cleveland Clinic Children's, VeloSano, and Cleveland Indians Charities.
Should the Indians Consider Trading for Brian McCann?
Despite not having his typical 2-3 win season, McCann has hit league average this year (100 wRC) to go along with 16 home runs. Fangraphs only has him at 1.1 WAR this season, which isn't great, but does put him a full win ahead of Roberto Perez (who is the only Indians' catcher with a positive WAR this season). McCann isn't just an offensive player either as he gets high marks for his defense, especially his pitch framing and blocking skills, both of which Baseball Prospectus likes.
Cleveland Indians Close to Making Deal for Coco Crisp? (MLB.com)
Cleveland would need to complete a trade before Thursday in order for Crisp to be eligible for the postseason. Crisp was not in Oakland's starting lineup for Tuesday's game in Houston, and had packed and left the stadium, according to John Hickey of the Bay Area News Group.
Indians' Prospect Yandy Diaz Named International League Rookie of the Year (MiLB.com)
Columbus infielder/outfielder Yandy Diaz has claimed the 2016 Rookie of the Year Award. The 25-year-old Cuban native is tied for the League lead with a .322 batting average and paces the circuit outright in on-base percentage at .396. Diaz earned his first promotion to Triple-A late in the 2015 season, playing in four regular season games plus the postseason for Columbus before returning from Double-A to stay this past May. Blossoming into one of the League's top offensive threats, Diaz reeled off a 28-game hitting streak lasting though most of July and early-August.[blockquote]

MLB News:

Tim Tebow Holds Showcase, Twitter Reacts (FanSided)

[blockquote]Major League Baseball was all over the tryout, tweeting about it a total of 12 times. That's once more than they tweeted about once-in-a-generation talent Mike Trout … all season. And who says the league struggles to market its top players?
World Baseball Classic Rosters Announced for Brooklyn Pool (Call to the Pen)
The Rosters for Brazil, Great Britain, Israel, and Pakistan for the World Baseball Classic qualifier Pool Four in Brooklyn next month have been announced. The games being played before the end of the Major League Baseball season eliminates the possibility of Major League players being utilized.
Jones Collects First MLB Hit for Tigers, Makes Mother Cry in Stands (MLB.com)
JaCoby Jones' first Major League hit brought a Comerica Park crowd to its feet and his mom to tears. Jones' go-ahead RBI double in the sixth inning completed a comeback from a three-run deficit, sending the Tigers on their way to an 8-4 victory over the White Sox on Tuesday.
More from Wahoo's on First
This article originally appeared on