2017 MLB Free Agency: When are the Winter Meetings?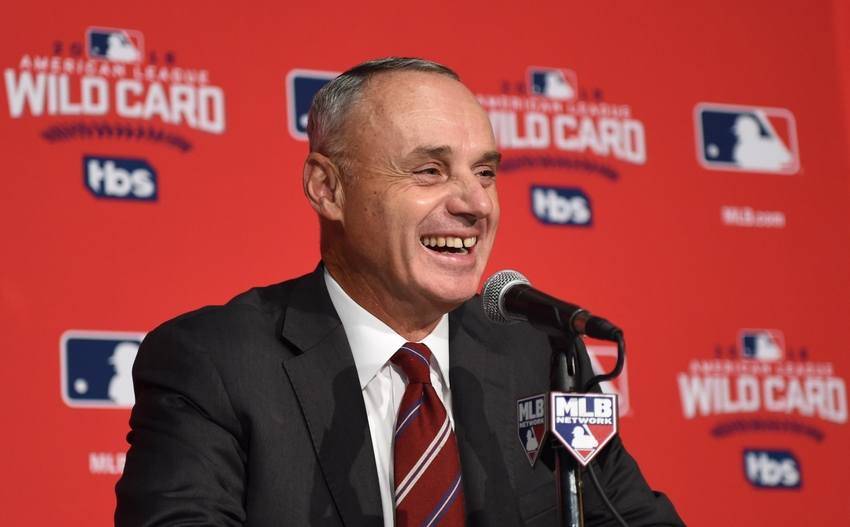 The threat of a lockout later this week is a looming cloud, but when are this year's MLB Winter Meetings?
The centerpiece of the MLB offseason is the Winter Meetings, with executives from all 30 teams in one place to talk trades and agents around to foster free agent negotiations. Ongoing negotiations for a new collective bargaining agreement, and the potential for a lockout when the deadline to reach a new deal comes on Thursday of this week, puts a damper on things though. With the CBA uncertainty, the volume of transactions taking place at the Winter Meetings stands to be affected.
This year's Winter Meetings will take place next week, Dec. 4-8, in National Harbor, Maryland. CBA negotiations have created some overall uncertainty around the event, and ESPN's Buster Olney has added another layer.
Sources: Club officials understand that if sufficient progress isn't made this week in CBA talks, teams won't participate in winter meetings

— Buster Olney (@Buster_ESPN) November 28, 2016
It's unclear what would qualify as sufficient progress toward a new CBA in the eyes of MLB teams, but it may be very subjective. With an unclear payroll level where luxury tax and revenue sharing thresholds would be set, it's safe to say some bigger market teams with high payrolls may forego a trip to the Washington, D.C. area next week. At the very least, high-level decision makers from teams like the Boston Red Sox, Los Angeles Dodgers and New York Yankees may choose not go to the Winter Meetings.
Regardless of what happens with a new collective bargaining agreement over the next few days, there's nothing to obviously prevent the Winter Meetings from going on as scheduled right now. The major "Hot Stove" event we typically see may not come to fruition, but some notable transactions should still surface next Sunday-Thursday.
This article originally appeared on