2017 MLB Free Agency rumors: Orioles interested in Ian Desmond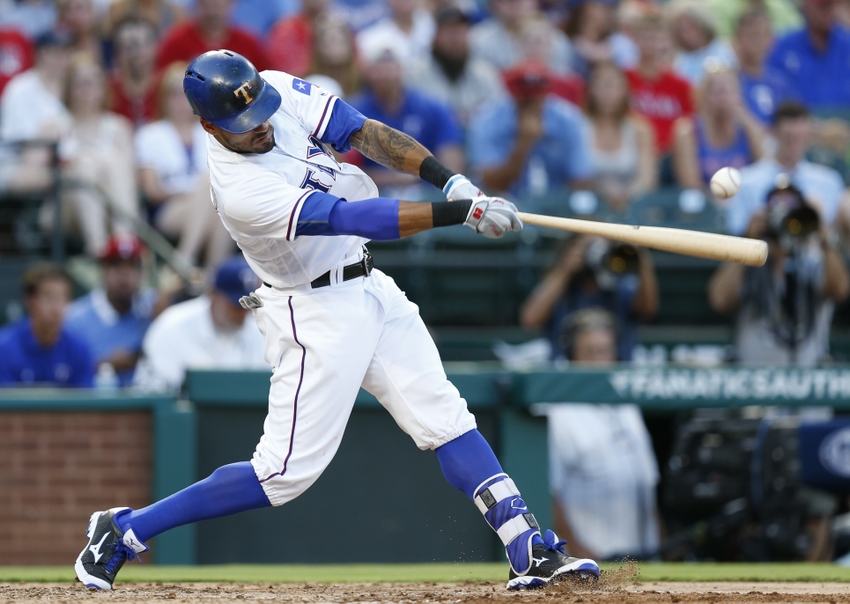 The Baltimore Orioles are interested in outfielder Ian Desmond.
Entering the 2016 MLB offseason, the Baltimore Orioles are looking to add to their outfield. Preparing for the likely departure of Mark Trumbo, they're looking to fill a corner outfield spot. Hyun-Soo Kim will likely be a part of a left field platoon, but the Orioles need a right fielder. According to Jon Morosi, Baltimore has interest in Ian Desmond.
Desmond was not an outfielder until last season with the Texas Rangers. Making the transition from shortstop to center field, he set himself up for a nice payday with 22 home runs and 86 RBIs. Desmond's defense was questionable at best in center field, but perhaps he would do better in a corner outfield role.
Baltimore is desperate to replace Trumbo, but they should tread lightly with the former Ranger. Ever since they lost Nick Markakis after the 2014 season, they have struggled to replace him. However, Desmond probably isn't a viable long-term solution because of his defensive deficiencies.
Also, the Orioles would have to give up a draft pick in order to sign him. Baltimore's farm system is among the worst in baseball because of bad decisions with signing free agents. If they're going to give up a first round pick to get someone, it better be a great player, not someone like Desmond.
Desmond has also played for the Washington Nationals. During his time in the nation's capital, he was a shortstop. In 1,083 career regular season games, Desmond has a .267 batting average, .316 on-base percentage, .427 slugging percentage, 132 home runs, 518 runs batted in, and 531 runs scored. He won three consecutive Silver Sluggers at shortstop from 2012 to 2014. Desmond had a few defensive miscues during the American League Divisional Series, which saw the Rangers get swept by the Toronto Blue Jays.
More from FanSided
This article originally appeared on