2014 predictions: Who will win it all? What about MVP, Cy, etc. …?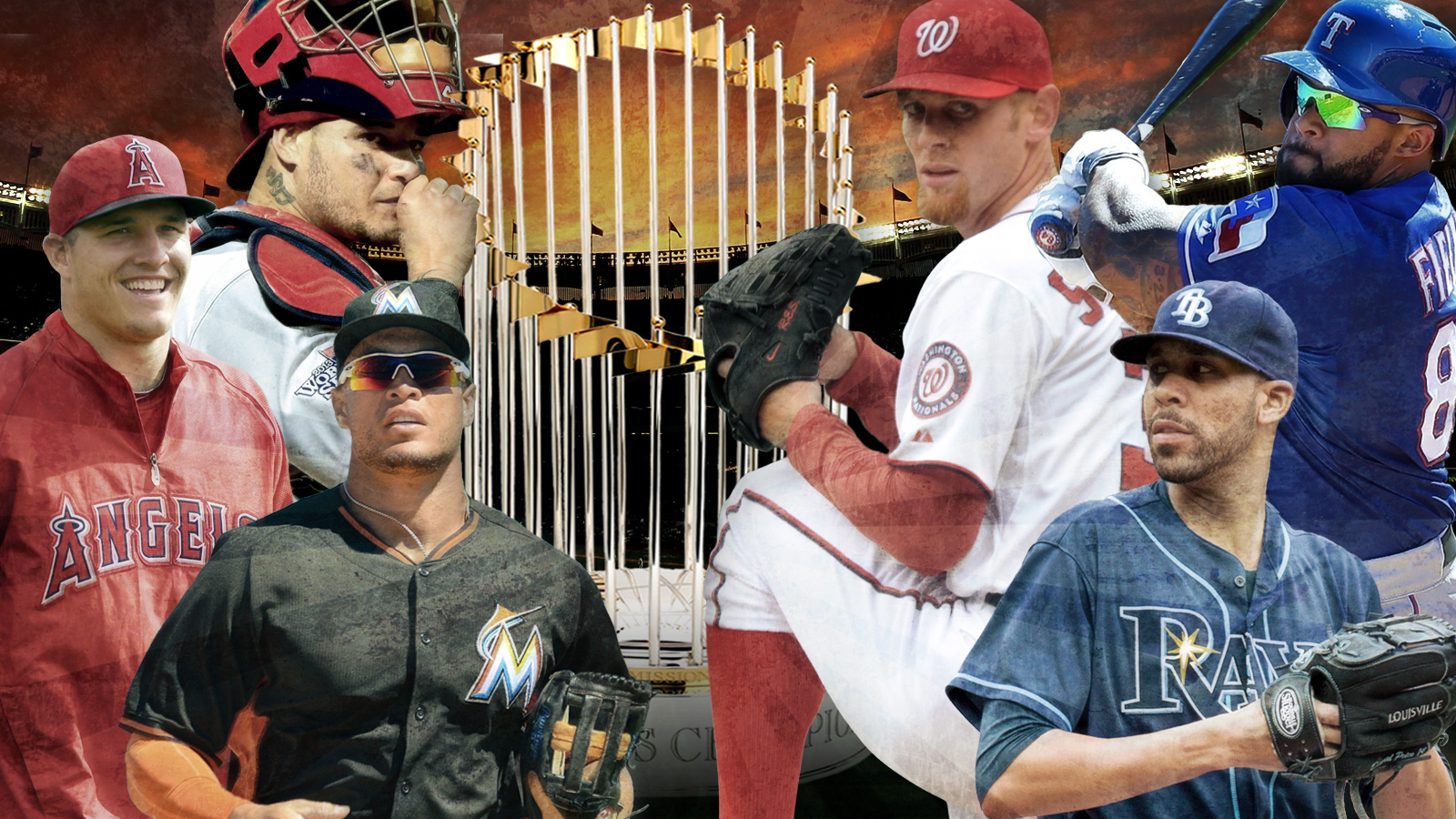 Who will win the World Series?
Who will meet in the World Series?
Who will make the playoffs?
What about the wild cards?
Will Detroit's Miguel Cabrera win a third consecutive AL Most Valuable Player award? Who will take home the MVP hardware in the NL? What about Cy Youngs? And who will be crowned home run champs?
FOX Sports' Ken Rosenthal, Jon Paul Morosi, Rob Neyer and former major leaguers Gabe Kapler and C.J. Nitkowski have plugged in the stats, looked into crystal balls and come up with the answers.
Surprisingly, they don't all agree. But four of the five do like the same team (Tampa Bay) to represent the AL in the Fall Classic.
Unfortunately for Joe Maddon's club, only one of those four picked his team to win it all … but then again, these are just predictions. Who knows what 2014 will bring.
AL DIVISION CHAMPS
| | | | |
| --- | --- | --- | --- |
| | EAST | CENTRAL | WEST |
| ROSENTHAL | Red Sox | Royals | A's |
| MOROSI | Rays | Royals | Angels |
| NEYER | Rays | Tigers | Angels |
| KAPLER | Rays | Tigers | Angels |
| NITKOWSKI | Rays | Tigers | Angels |
NL DIVISION CHAMPS
| | | | |
| --- | --- | --- | --- |
| | EAST | CENTRAL | WEST |
| ROSENTHAL | Nationals | Cardinals | Dodgers |
| MOROSI | Nationals | Cardinals | Dodgers |
| NEYER | Nationals | Cardinals | Dodgers |
| KAPLER | Nationals | Cardinals | Dodgers |
| NITKOWSKI | Nationals | Cardinals | Dodgers |
WILD CARDS
| | | |
| --- | --- | --- |
| | AMERICAN LEAGUE | NATIONAL LEAGUE |
| ROSENTHAL | Rays & Angels | Reds & Braves |
| MOROSI | Tigers & Orioles | Giants & Marlins |
| NEYER | Red Sox & Blue Jays | Giants & Brewers |
| KAPLER | Red Sox & A's | Braves & Giants |
| NITKOWSKI | A's & Yankees | Giants & Reds |
WORLD SERIES
| | | | |
| --- | --- | --- | --- |
| | ALCS CHAMP | NLCS CHAMP | WORLD SERIES CHAMP |
| ROSENTHAL | Rays | Nationals | NATIONALS |
| MOROSI | Rays | Cardinals | CARDINALS |
| NEYER | Rays | Nationals | RAYS |
| KAPLER | Rays | Dodgers | DODGERS |
| NITKOWSKI | Tigers | Cardinals | CARDINALS |
AL'S BEST
| | | | |
| --- | --- | --- | --- |
| | MVP | CY YOUNG | HR CHAMP |
| ROSENTHAL | Trout | F. Hernandez | Fielder |
| MOROSI | Fielder | Cobb | Fielder |
| NEYER | Trout | Verlander | C. Davis |
| KAPLER | Trout | Price | C. Davis |
| NITKOWSKI | Trout | Verlander | Fielder |
NL'S BEST
| | | | |
| --- | --- | --- | --- |
| | MVP | CY YOUNG | HR CHAMP |
| ROSENTHAL | Molina | Kershaw | Goldschmidt |
| MOROSI | Molina | J. Fernandez | Stanton |
| NEYER | Harper | Kershaw | Trumbo |
| KAPLER | McCutchen | Strasburg | Stanton |
| NITKOWSKI | Votto | J. Fernandez | Trumbo |