Teryn's Hot Topics: Bring on the madness
A 19-loss team just won an NCAA Tournament game? Who's Cal Poly?
California Polytechnic State University became the second team with 19 losses to win an NCAA Tournament game Wednesday night. The first was Bradley in 1955.
And that, my friends, is the beauty of March Madness. Anything can happen.
So, let the madness begin.
This is my favorite time of year. A college basketball fan's paradise. Heck, it even excites those who couldn't care less about the sport any other time of the year. What a genius marketing ploy.
Immediately after Selection Sunday unfolded and the matchups were released, Kayla and I filled out our first bracket of 2014. Feel free to pick it apart, give your opinion, but at the end of the day you just never know, and I love it! CLICK HERE to follow along as Kayla and I compete against fans and the other FOX Sports Girls in the FOX Sports Bracket Challenge.
I spent several hours over the last few days carefully plotting my other brackets. The emotional roller coaster of March Madness is a funny thing. First, you find yourself analyzing each matchup, meticulously looking at the statistics behind every pairing. But then your mood shifts, suddenly thinking, "I can't predict what's going to happen, this is college basketball — nothing is certain." So then you throw all logic out the window, start picking upsets left and right, and next thing you know you're looking at a bracket with Iowa State in the Final Four.
"How did I get there?"
It's the madness. And I cannot wait for it to unfold, as the roller-coaster ride continues. You root for teams you never would have before, just to satisfy your bracket, while at the same time rooting for the teams you truly want to win, even though you didn't pick them, telling yourself, "I am good either way — if they lose my bracket is correct, but if they win that's what I wanted to happen anyway."
March Madness is a funny thing, but as far as I'm concerned, Thursday is the new Friday this week. TGIT
Round of 64, let's do this ….
JACKPOT!
The St. Louis Blues had the red lights all lit up Monday night, winning their 47th game of the season and hitting the NHL jackpot, as the No. 1 team in the league and first to reach 100 points. And they did all this without some of their top players. Vladimir Tarasenko is out with a hand injury (his surgery went well Wednesday, the Blues reported, and he will be re-evaluated in six weeks), and leading scorer T.J. Oshie was absent for the birth of his first child, daughter Lyla Grace Oshie.
Congrats to T.J. and his fiancee, Lauren Cosgrove!
Best day of our lives!!! @laurencosgrove3 Thank you everyone for your kind words! #Lyla pic.twitter.com/wAVaeXGduK

— TJ Oshie (@OSH74) March 18, 2014
The spirits were high in Blues Nation in the afterglow of Monday night. Fans were expressing their excitement on our social media pages.
Facebook follower Steven Conklin wrote: "My voice is gone and I couldn't sleep last night. Best game I have been to in a long time. #LGB." Another fan commented: "I get chills every time I hear, see, or read anything about how phenomenally well we're doing. Definitely on top of the world."
I just hope the loss to our rivals to the north Wednesday night doesn't dampen those spirits.
Something tells me it won't. It's just one game, even if it was against the Blackhawks.
DIERKS BENTLEY PLAYS FOR THE NOTE?
Another big, hard-hitting hockey headline this week was that the Blues acquired Dodgeball's "Steve the Pirate" and Dierks Bentley in their Feb. 28 trade with Buffalo.
No, wait, that was Steve Ott.
FOXSportsMidwest.com writer Nate Latsch wrote the story behind a funny tweet Alex Pietrangelo put out referring to his new teammate, stating that he looked a lot like Steve the Pirate from the movie "Dodgeball." Ott responded, stating that when he gets cleaned up he also looks a lot like country music star Dierks Bentley. (Which he totally does!)
So I thought it would be fun to see if any other Blues players have doppelgangers. Let's just say that if someone ever makes a movie about this team, I've got the casting covered.
Exhibit A: Ott's trade buddy, goalie Ryan Miller, also has a celebrity look-alike in Oscar-winning actor Jared Leto (pre-ombre hair color).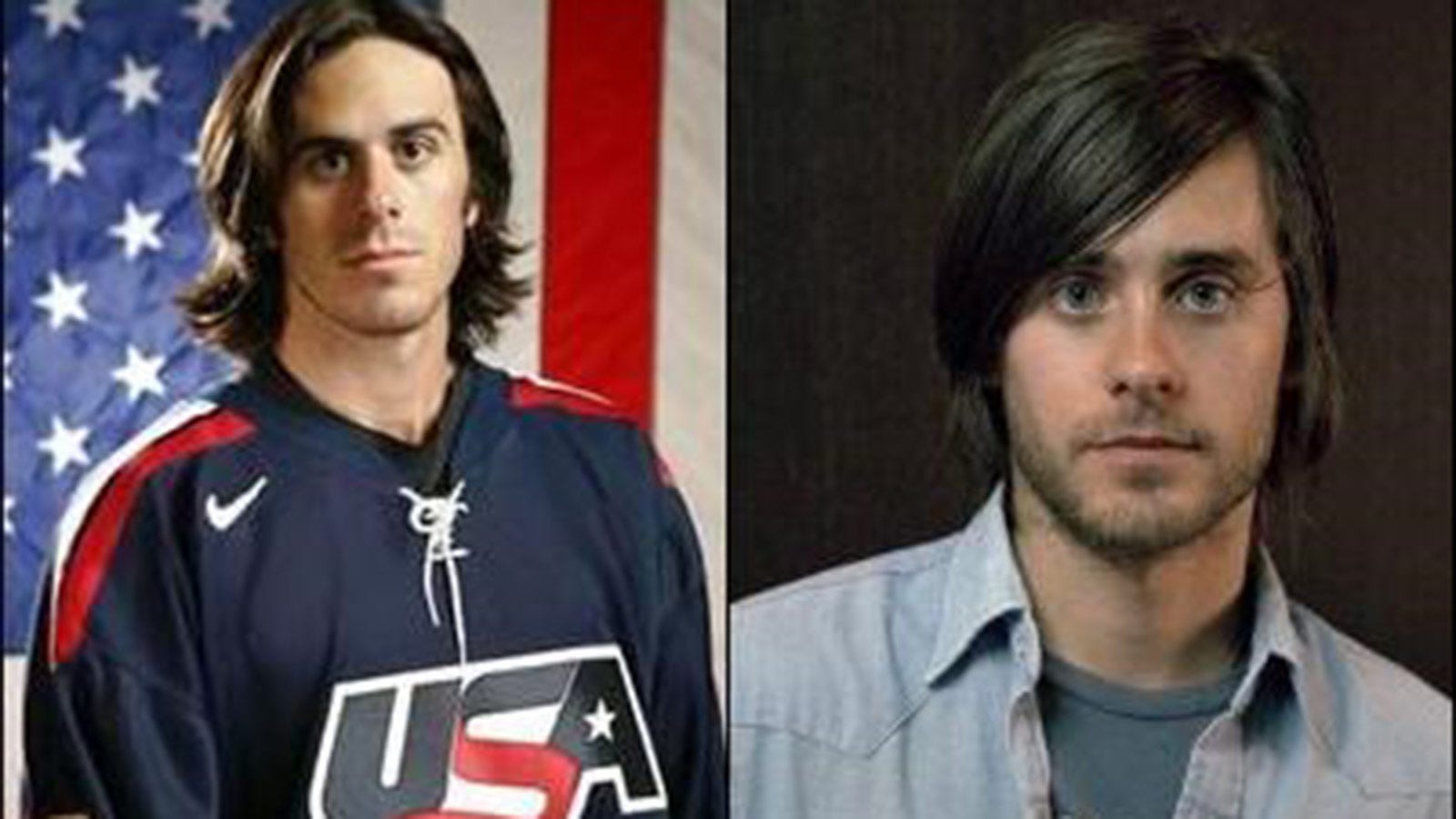 And there's captain David Backes and actor Gerard Butler.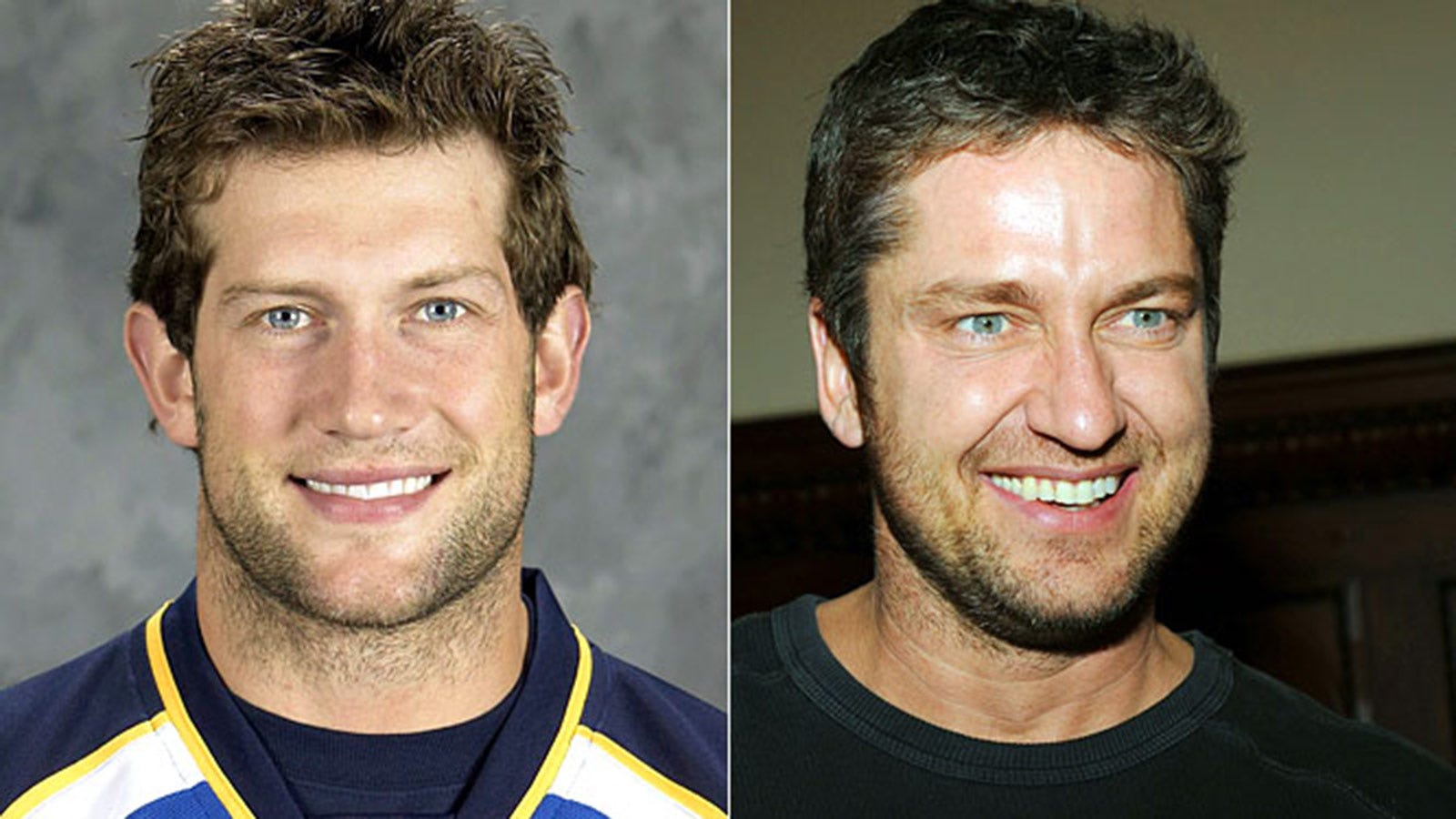 Defenseman Kevin Shattenkirk and Cory from "Boy Meets World." (Good trivia knowledge to have in your back pocket: His real name is Ben Savage.)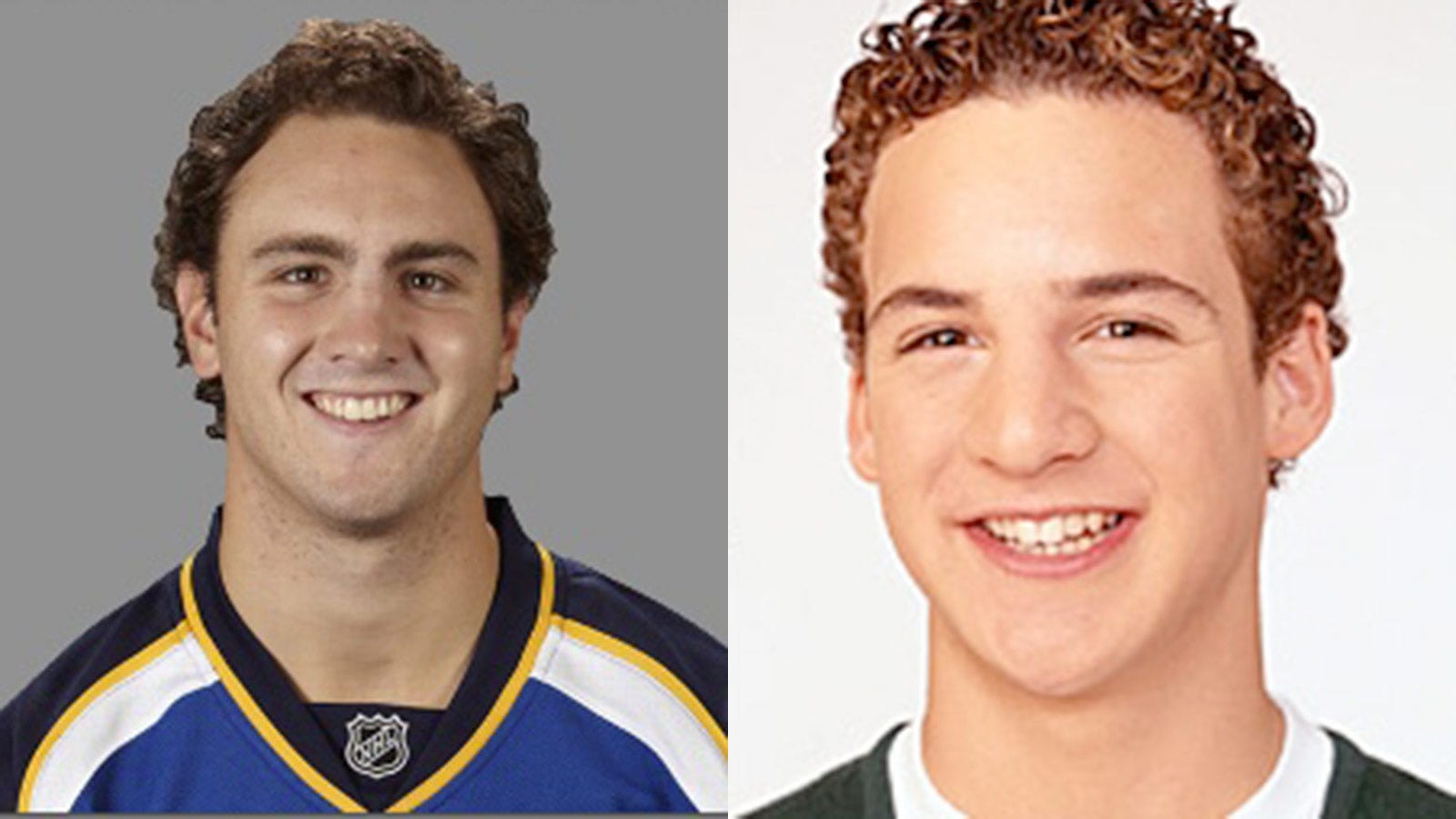 Defenseman Carlo Colaiacovo and actor Emile Hirsch.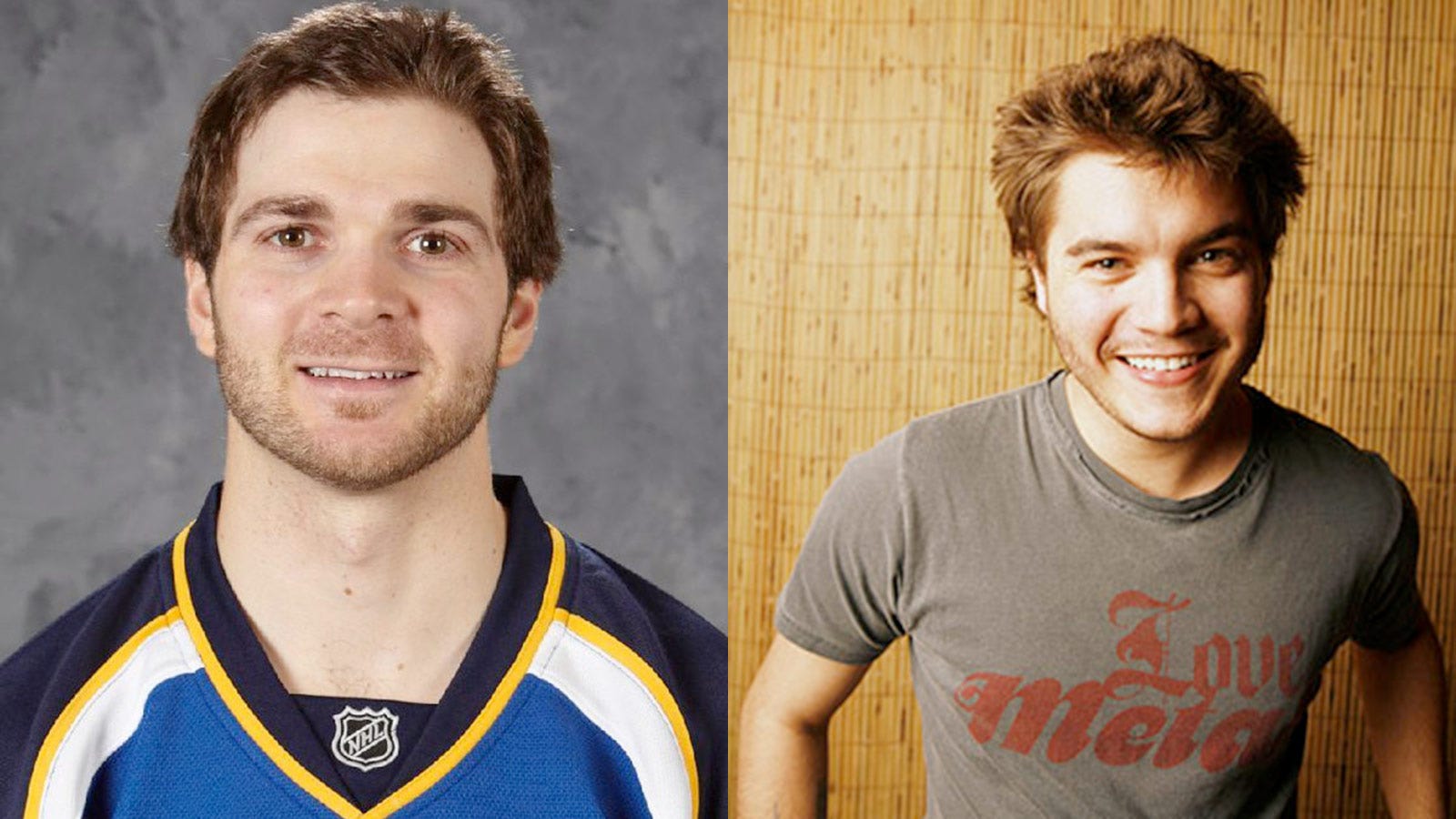 PISCOTTY TOO HOTTIE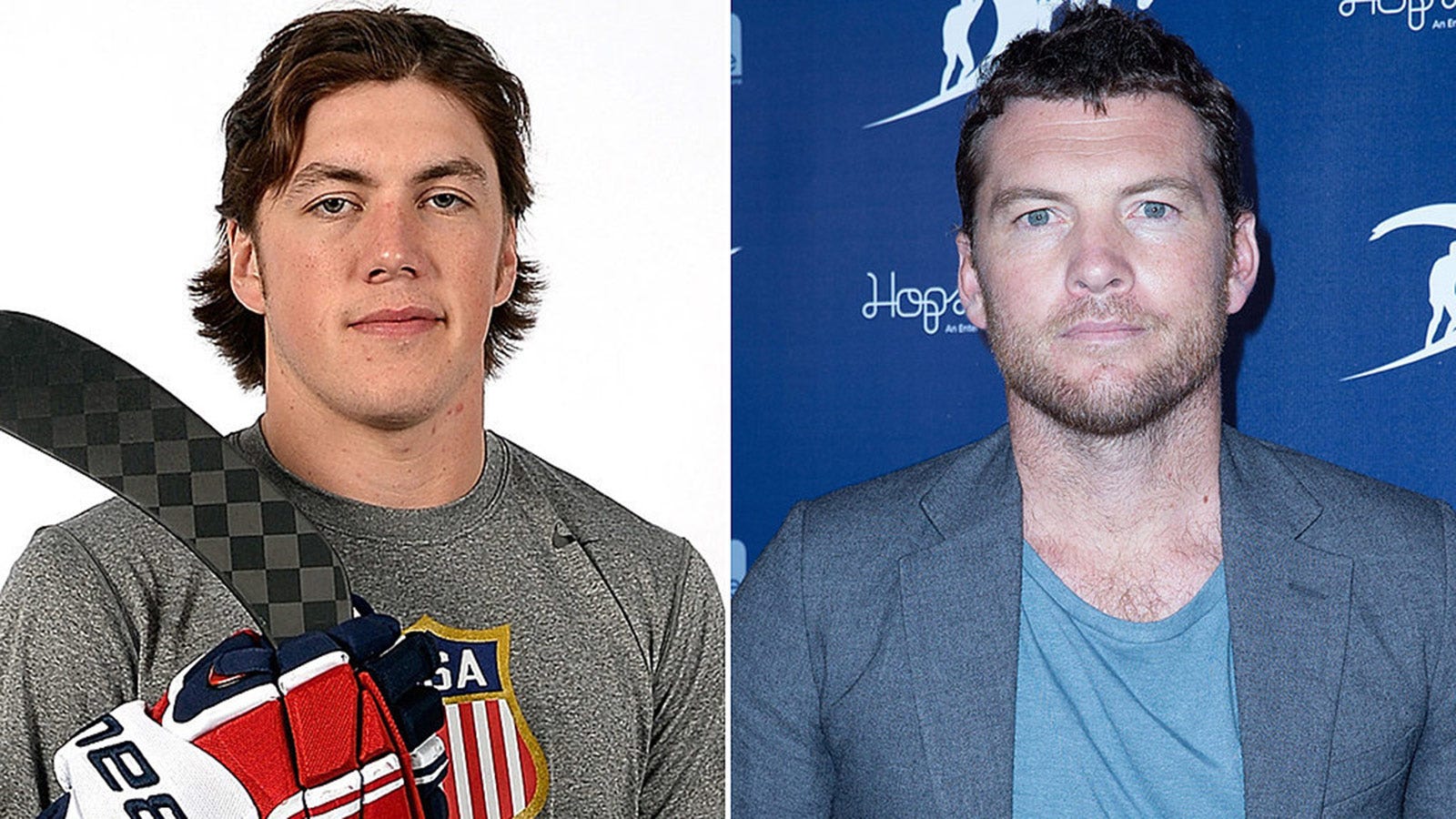 I was able to watch Oscar Taveras in person during last year's spring training and it was pretty cool to see the highly touted prospect show his stuff with the "big guys" and potential Cardinals teammates.
And I was looking forward to doing that again this year, but that wasn't possible because of nagging injuries. But I'm A-OK with that, as Stephen Piscotty has stepped into his shoes, no problem.
In fact, the other day I was talking with someone about the Cardinals' minor-leaguers and his name was the first to come up. Stan McNeal even wrote about him in his "What I learned about the Cardinals at spring training" article.
Piscotty was the only minor-leaguer McNeal mentioned.
He impressed once again in Wednesday's game at Roger Dean against the Twins when he robbed Minnesota's prized 2008 first-round draft pick, Aaron Hicks, by laying out in left field.
Piscotty normally plays in right field.
The Stanford product is hot right now, and it's exciting to watch. It's also exciting that there are just 11 days left before the 2014 season opener, but who's counting?
Check out our upcoming appearances, including the season opener and FOX Sports Midwest Live! event at Ballpark Village. Kayla and I would love to meet you!
VIDEO PICKS
With the season fast approaching, that means the opening of Ballpark Village is right around the corner as well. Kayla and I have had an amazing experience taking you through the phases of its construction over the past two months. There are just two more #BPVFanCam installments left before the grand reveal. Check out the next one Friday!
In honor of March Madness and this doppelgangers installment of Teryn's Hot Topics, I thought it would only be fitting to show this hilariously adorable video of Saint Joseph's coach Phil Martelli's grandson mimicking his grandfather in the stands during the Hawks' Atlantic 10 title victory over VCU. Philip, or "Little Phil" as I would like to call him, cracks me up dressed in that little suit rubbing his chin just like his grandpa, "Big Phil." So cute!
Teryn, a journalism graduate of the University of Missouri, is a FOX Sports Midwest Girl. You can follow the FOX Sports Midwest Girls on Facebook (FOX Sports Midwest Girls) and Twitter and Instagram (@FSMidwestGirls).