So a duck walks into a Cardinals-Cubs game at Wrigley…
Watching a Cardinals-Cubs game on the field at Wrigley? You'd have to be one lucky duck.
Or just a duck. Because that's what happened Tuesday night when a wondering waterfowl posted up in front of the Cardinals' dugout.
Seriously, what is it about St. Louis and animals this season? First, there were the skunks in Los Angeles, then the return of the rally squirrel in Philly — and now a duck in Chicago. Global warming? Do they think because they are Cardinals they will automatically want to kick it? Or perhaps it's the spirit of uber animal lover Tony La Russa?
Anyway, there were two great moments from the mallard's brief baseball adventure. The first was Carlos Martinez feeding the thing seeds — then waving goodbye as it waddled away.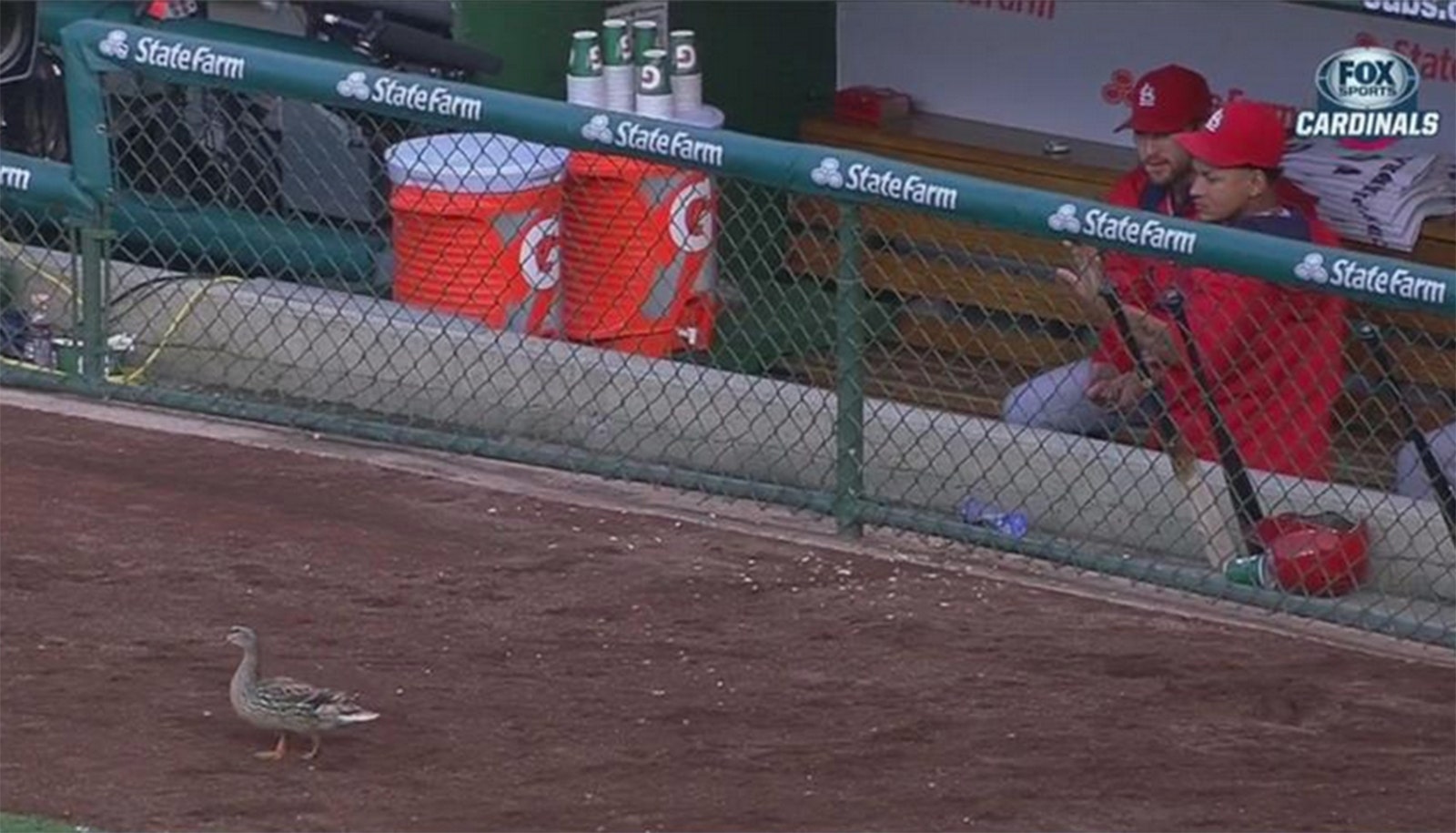 Awesome. Now go #VoteTsunami.
The second? This.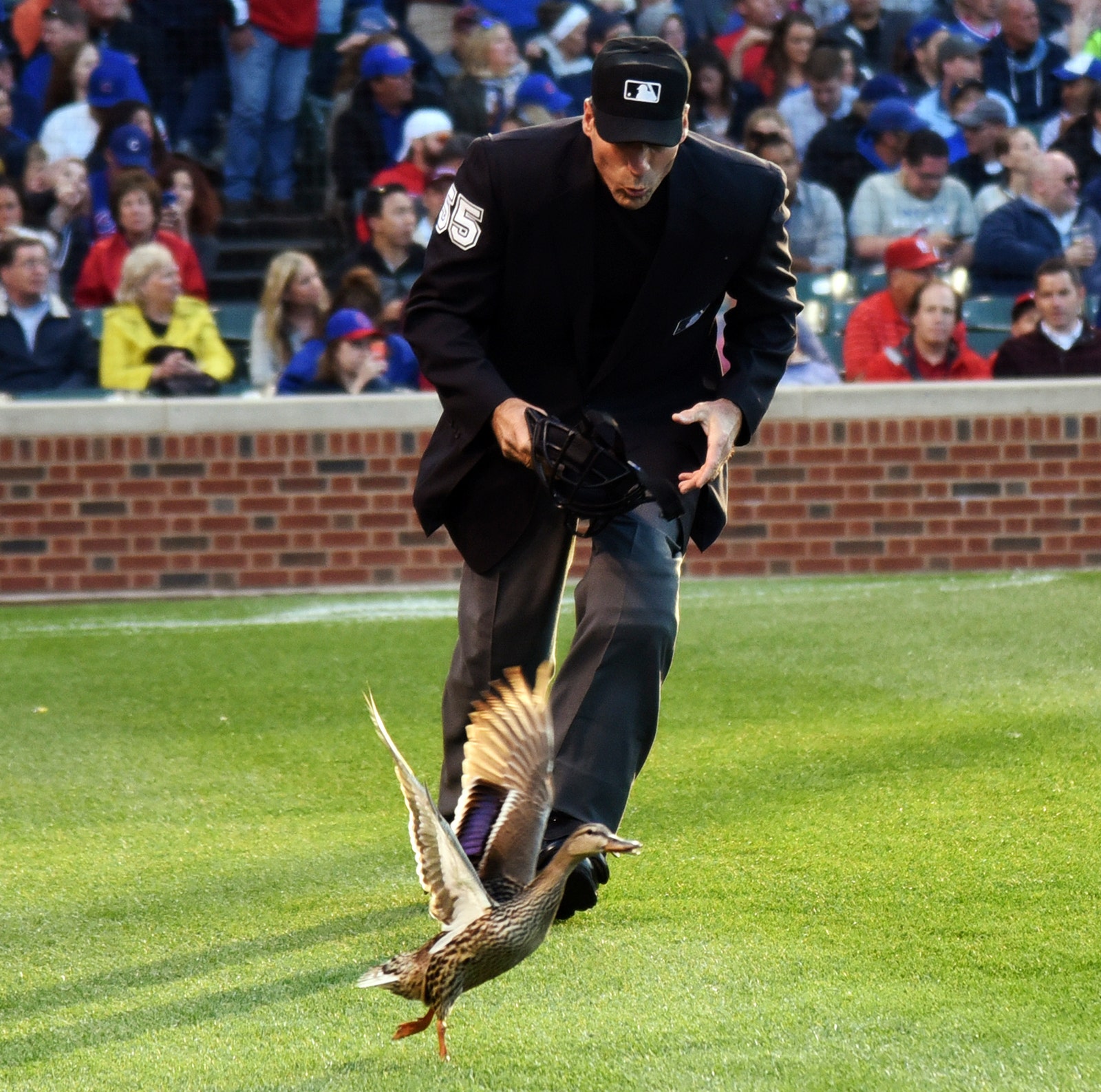 Angel Hernandez chasing a duck is just perfect. So, so perfect.
You can follow Jase Bandelow on Twitter at @JASEBANDELOW or email him at jase.bandelow@foxsports.net.