Oklahoma tabbed as Big 12 favorite in preseason poll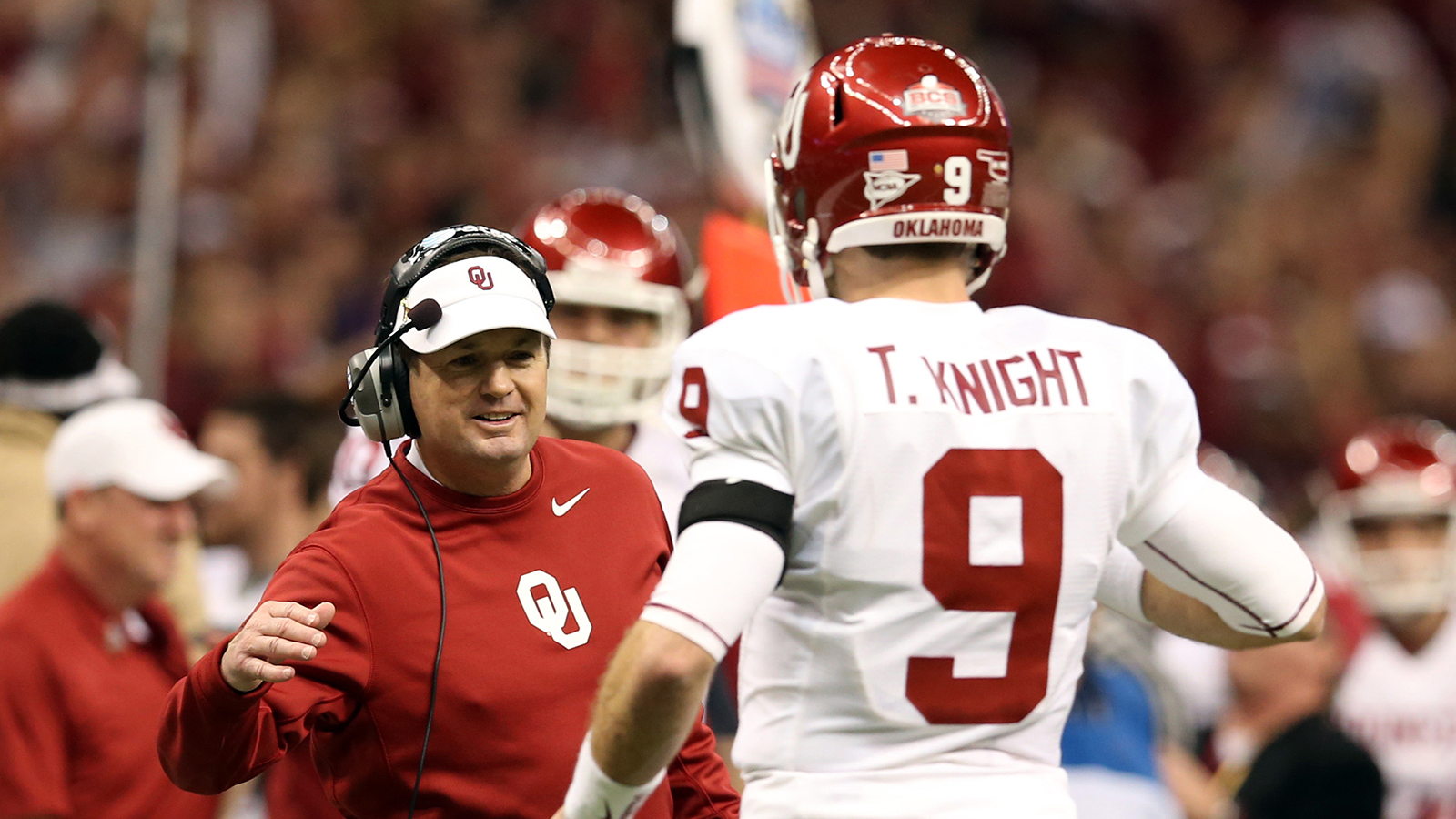 Oklahoma's been selected as the Big 12 favorite for the fourth time in five years.
The Sooners collected 47 of 56 first-place votes in the media poll released on Thursday morning.
Baylor, last year's Big 12 champion, earned the remaining nine first-place votes.
Forty total points separate the Sooners and Bears, but just 80 total points separate Nos. 3-7 in the poll.
Texas finished just one point behind Kansas State for the No. 3 spot in the poll.
Here's the complete poll:
1. OU (47) — 548 points
2. BAY (9) — 508
3. KSU — 377
4. TEX — 376
5. OSU — 312
6. TTU — 308
7. TCU — 297
8. WVU — 170
9. ISU — 121
10. KU — 63