Joe Haden had the best tweet after the Browns' moves
Sometimes you don't need words to say it all.
Around 10 a.m. Tuesday, news begin to spread that the Browns would be restructuring their front office, promoting Ray Farmer to general manager and saying goodbye to Mike Lombardi and Joe Banner.
Twitter fiends hit the soapbox hard but Browns cornerback Joe Haden's tweet at 10:22 a.m. was simply an emoji that captured the initial reaction to the news precisely.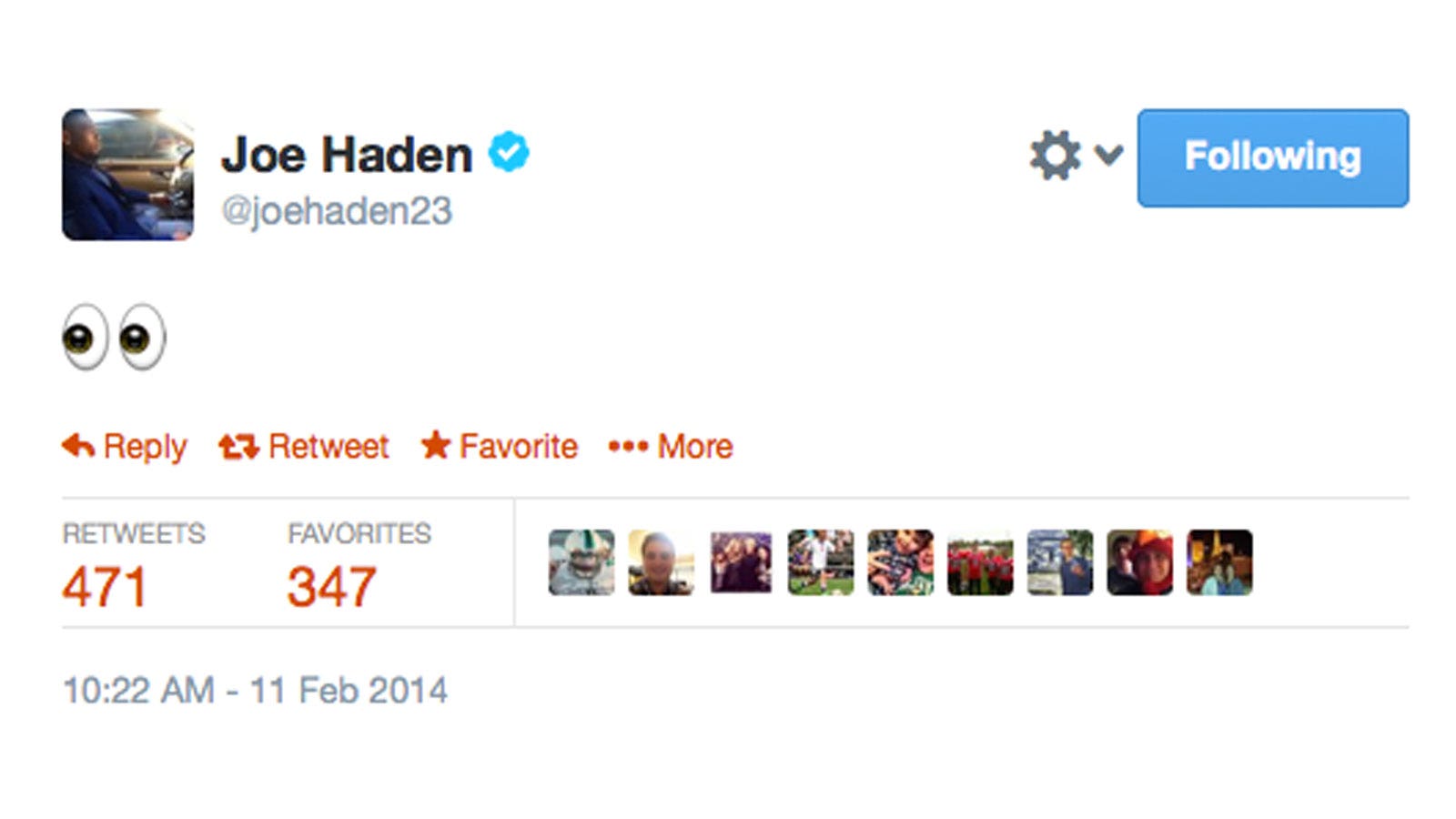 Later, Haden puts words to his thoughts on the announcement.
Control what u can control! The nfl is a business! My part is 2 cover people! #StayInUrLane!

— Joe Haden (@joehaden23) February 11, 2014
Other Browns players followed, a couple offering praise to the new GM.
Congrats to Ray Farmer on the promotion.

— T.J. Ward (@BossWard43) February 11, 2014
Congrats going out to Ray Farmer on the new position. #qualityguy. #wisdom

— Billy Winn (@Billy_Boi_90) February 11, 2014
And offensive lineman Jason Pinkston retweeting this.
Soooooo is it opening day for the @Indians yet?!

— breazy (@BreEvancho) February 11, 2014