Royals' Guthrie rocks Marty McFly kicks in Toronto
Wait a minute. Wait a minute, Jeremy Guthrie. Ah … are you telling me that you are wearing futuristic shoes … from a movie released in 1989?
Indeed. And man, did he do it with some style.
Roads? Where we're going, we don't need roads. #BackToTheFuture #TakeTheCrown pic.twitter.com/QjrNPwPvFD

— Jeremy Guthrie (@TheRealJGuts) October 21, 2015
A hat tip to you, Mr. Guthrie. Your sneaker game is once again on point.
Yup, those are Nike MAGs, aka the Marty McFly shoe, one of the most coveted sneakers in the game — and what McFly wore originally in Back to the Future II. Guthrie tweeted that photo before Game 5 of the AL Championship Series in Toronto, and it's a good thing the Rogers Centre field is artificial turf, because there is no way he wants to mess those bad boys up. One quick search on eBay and you will $ee why.
Back in 2011, Nike released 1,500 pairs of the shoe — 1,500 over 10 days — and raised nearly $10 million for the Michael J. Fox foundation.
The one thing missing from the 2011 version? Power Laces. But, as luck would have it, there are rumors floating around the Internet that Nike will unveil a 2015 version of the shoe with Power Laces today — which makes all the sense in the world.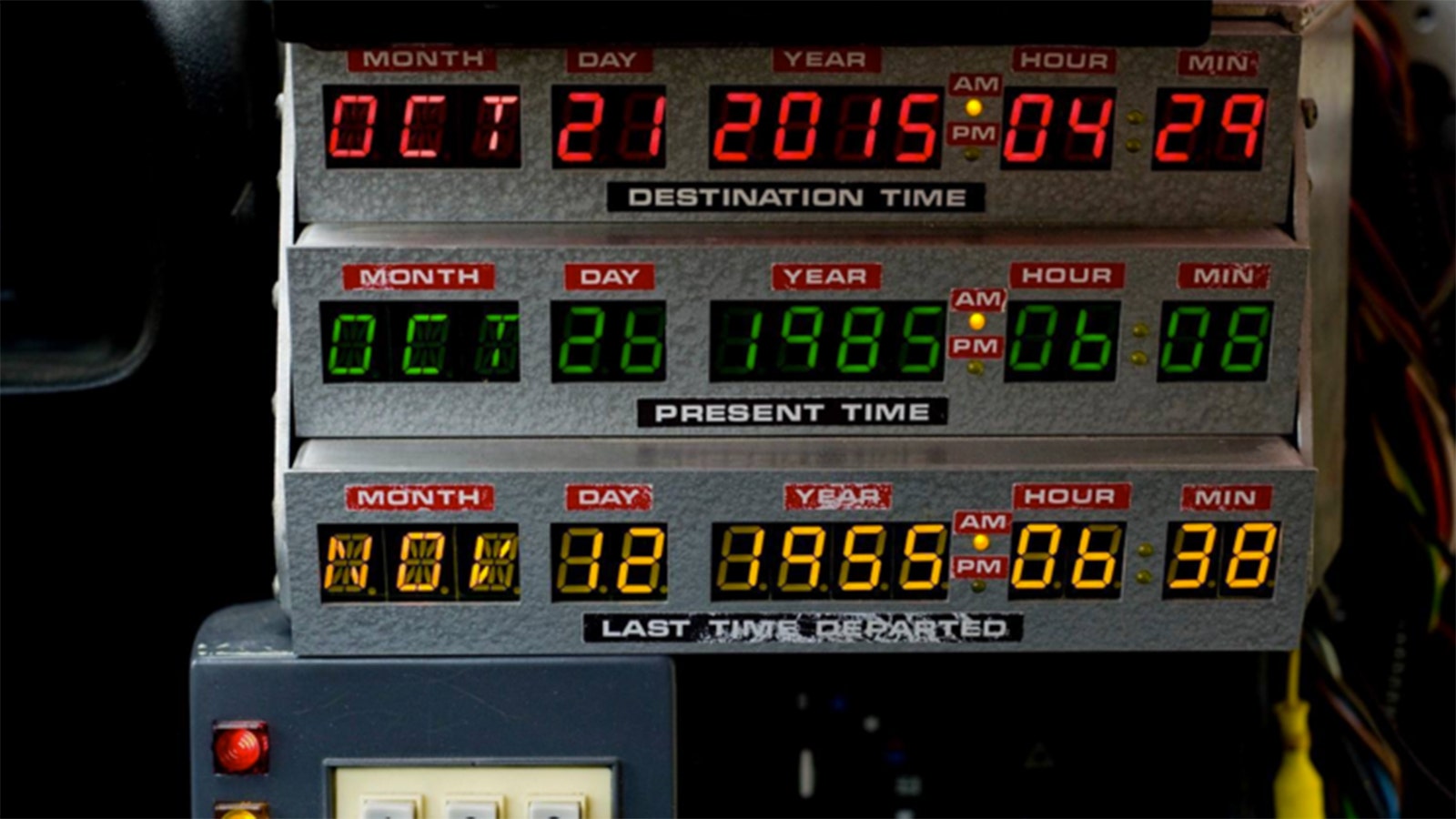 Michael J. Fox models the first self-lacing @Nike Mag pic.twitter.com/bgPWM5CKBE

— michaeljfox.org (@MichaelJFoxOrg) October 21, 2015