Royals trending up as Tigers struggle mightily coming into series
DETROIT — The outlook for the Kansas City Royals and Detroit Tigers changed dramatically since they last met.
The clubs are heading in opposite directions as they open a three-game series at Comerica Park beginning Tuesday night.
When the Tigers took two of three from the Royals in late May, they had high hopes of staying in contention in the American League Central the rest of the way.
In the past three weeks, the Tigers have fallen on hard times. They lost 13 of 16 games before salvaging the finale of a three-game series in San Diego on Sunday. The 7-5 victory snapped an eight-game skid but still left Detroit nine games below .500 at 33-42.
General manager Al Avila isn't quite in fire-sale mode, but he said this weekend that he would listen to offers as he tries to shed payroll. Manager Brad Ausmus seemingly has a tenuous hold on his job.
The Royals (37-37) dropped eight games below .500 earlier this month but have since turned things around. They won 11 of 13 before an 8-2 loss in the finale of a three-game series against Toronto on Sunday.
Detroit was on the verge of coming up winless on a road trip to Seattle and San Diego before Mikie Mahtook's go-ahead, two-run single in the ninth inning against the Padres.
"Any time you have a long streak like that, it's nice to get that win and get the monkey off your back," Mahtook told the Detroit News. "But everybody in this clubhouse, no matter the score or the situation or what's been going on, everybody has stayed positive, and we expect that we were going to come through this."
The embattled Ausmus knows one victory needs to quickly morph into a long winning streak to save the season.
"We've dug ourselves a hole on this road trip, and we need to dig ourselves out from it," he told the News. "It's one step. We've got a lot of ground to make up."
Detroit ace Justin Verlander, who has five no-decisions and a loss in his last six outings, will start the opener for Detroit. Verlander (4-4, 4.52 ERA) began with five perfect innings against the Mariners on Wednesday before a bunt single changed the momentum. He allowed three runs and four hits and didn't finish out the sixth inning.
Verlander was a hard-luck loser to the Royals on May 30. He gave up one run in seven innings, but the Tigers were shut out 1-0. He is 22-10 with a 3.18 ERA against Kansas City in 42 career starts.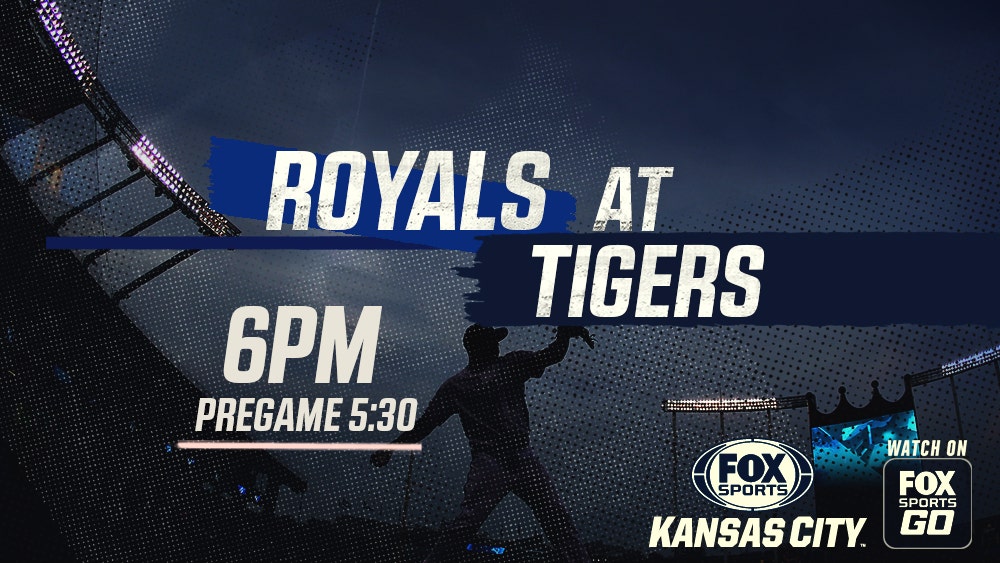 The Royals haven't lost a series this month.
"Every good team focuses on winning a series because if you can win series you're going to be in pretty good shape," Royals manager Ned Yost said. "It's always going to be two out of three or three out of four, so it's important to have that mindset."
Kansas City has not fared well against division opponents this season, going 9-18.
"We've got to take care of business in the division," Royals right-hander Jason Hammel said. "We're three months in, so it's three months of baseball left, which is a long time to do a lot of things.
"All of September is usually within the division. Hopefully, we can crawl into it and do some damage within the division over the next couple of weeks and basically things will be in our own hands at the end of the year."
Rookie left-hander Matt Strahm (2-4, 4.80 ERA) will make his third major league start Tuesday. He didn't give up an earned run in his first start on June 15 against the Los Angeles Angels, but he didn't last long in his second start. Strahm allowed five runs on seven hits in three innings in an 8-3 loss to the Boston Red Sox on June 20.
Strahm tossed three scoreless innings of relief in two appearances during the Royals' last series against the Tigers.