Amazing defense seals ALCS MVP deal for Royals' Cain
KANSAS CITY, Mo. — This season's American League Championship Series Most Valuable Player didn't even start playing organized baseball until high school. But man, did the Royals' Lorenzo Cain pick up the sport in a hurry.
As a whole nation can see now, Cain is becoming one of the best defensive center fielders in the game.
"Yeah, definitely started playing a lot later than a lot of guys on our team, or anybody else for that matter," Cain said. "But I was determined to be a great ballplayer.
"It was a lot of hard work, and I had a lot of great coaches along the way. And I had family also to push me to be the player that I'm becoming. It's been a lot of fun. The hard work has definitely paid off."
Cain's MVP honor was a no-brainer — he hit .533 in the ALCS and robbed the Orioles of numerous hits with his range and speed, whether he was patrolling center field or right field.
Still, manager Ned Yost said the honor could have gone to a number of his players.
"They all deserve it," Yost said. "It wasn't just one guy. Sure, I'm happy for Lorenzo. But they all had a piece of it."
Cain agreed.
"A lot of guys stepped up," Cain said. "Our entire bullpen — lights out the entire postseason. Moose (Mike Moustakas), Hoz (Eric Hosmer), Billy (Butler) — a lot guys stepped up. Any of those guys or even the entire bullpen is definitely deserving. Luckily, I got it."
But it was Cain's amazing defense that likely sealed the honor, a defense that also demoralized the Orioles. Yost could sense the latter.
"You know, especially when these games are as tight as they are," Yost said, "I'm sure you just feel like you're never going to get a break, because our defensive guys are absolutely everywhere, and it is a bit deflating."
Added Cain: "That's what we do. We're built on pitching and defense. It's our job to take hits away."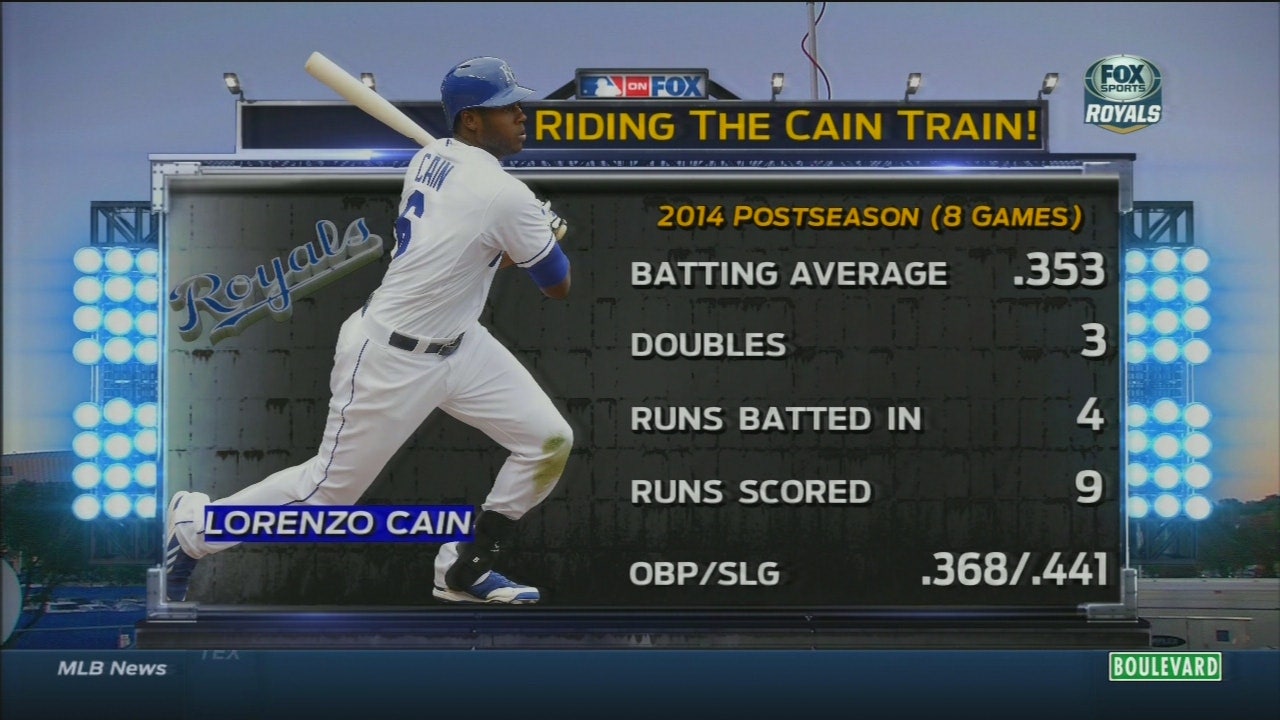 You can follow Jeffrey Flanagan on Twitter at @jflanagankc or email him at jeffreyflanagan6@gmail.com.