ALCS returns to KC after Blue Jays beat Royals 7-1 in Game 5
TORONTO — If the Kansas City Royals are going to clinch a trip to their second straight World Series, it'll happen in front of their home fans.
Marco Estrada made certain it didn't happen in Canada.
After scoring 22 runs in the previous two games, the Royals were held in check by Estrada, who came up with a superb start in the most important outing of his career, stopping Kansas City's hit parade and helping the Toronto Blue Jays send the AL Championship Series back to Missouri.
Estrada pitched one-hit ball into the eighth inning, giving Toronto's tattered bullpen a rest, and the Blue Jays beat the Royals 7-1 Wednesday to close to 3-2 in the best-of-seven series.
"Estrada threw a great game," Royals first baseman Eric Hosmer said. "We just couldn't do anything offensively."
Estrada faced the minimum 20 batters before Lorenzo Cain walked with two outs in the seventh. Closer Roberto Osuna was perfect in the ninth.
Toronto's sharp pitching held Cain hitless, snapping his team-record 13-game hitting streak in the postseason.
Yordano Ventura will start for the defending AL champions on Friday in Game 6 against Toronto left-hander David Price, the Game 2 loser.
"We're excited to go home," Royals pitcher Danny Duffy said. "We wish we could have got it done today, but we didn't."
Hosmer echoed Duffy's upbeat vibes.
"Nothing but positivity," Hosmer said. "We've got a 3-2 lead and we're heading back to Kansas City. That's where we play our best baseball, so everyone is still feeling pretty good."
Toronto is trying to become just the 13th team of 80 who trailed 3-1 in best-of-seven postseason series to rally and win. It has happened four of 17 times in the LCS, including when the Royals bounced back against the Blue Jays in 1985 en route to Kansas City's only World Series title.
In this year's best-of-five AL Division Series, Toronto lost the first two games before winning three straight against Texas.
"They didn't let anything slide by today," Royals third baseman Mike Moustakas said. "They earned that W."
Troy Tulowitzki broke the game open with a three-run double off Kelvin Herrera in the sixth, giving him seven RBIs in the series. Edwin Encarnacion had walked with the bases loaded against Edinson Volquez, who seemed flustered by close calls that didn't go his way.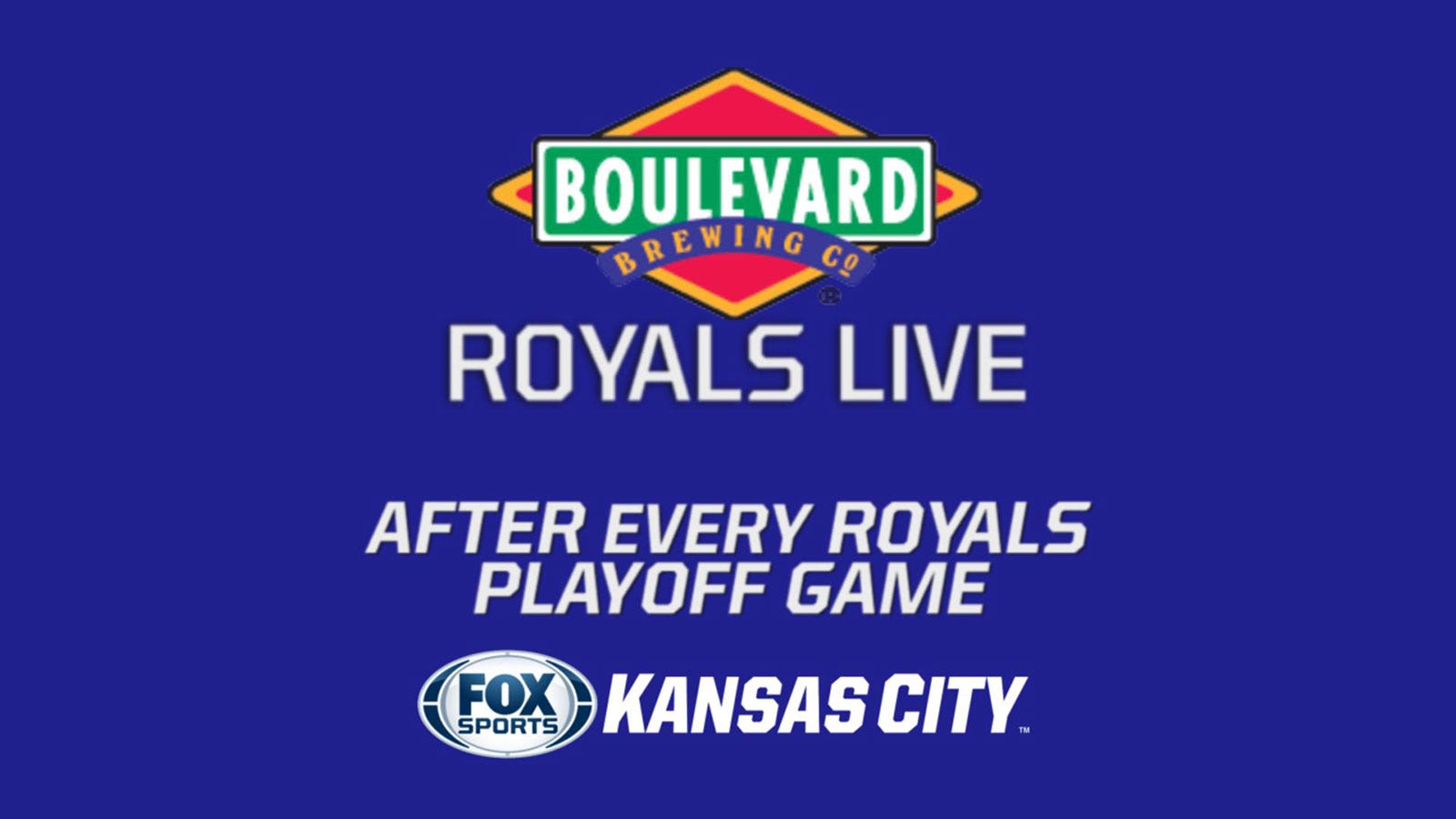 Estrada, a 32-year-old right-hander, enabled his bullpen to rest, a day after Kansas City romped 14-2 in a game that saw infielder Cliff Pennington pitch in the the ninth.
Royals shortstop Alcides Escobar said Estrada did "a tremendous job" against the Royals.
"He was really good," Escobar said. "He threw the ball down, down and away, down and in. He didn't miss many pitches."
Before 49,325 roaring fans at Rogers Centre, Chris Colabello's solo homer into the left-field seats in the second gave Estrada a lead.
Estrada didn't make a miscue until Salvador Perez homered with two outs in the eighth. Estrada retired his first nine batters, ending at four Escobar's record streak of leading off playoff games with hits.
Escobar, who entered 9 for 15 (.600), got Kansas City's first hit when he opened the fourth with a groundball single past a diving Tulowitzki at shortstop. Ben Zobrist promptly grounded into a double play.
Kansas City had no other runners until Cain walked with two outs in the seventh. Price got up in the bullpen after that free pass, but Estrada got Hosmer to fly out.
Volquez, who won Game 1, allowed just two singles after Colabello connected but lost the strike zone in the sixth.
"I lost my rhythm a little bit," Volquez said.
Ben Revere led off with a walk and Volquez hit Josh Donaldson with the first pitch. In August, Volquez hit Donaldson in a testy game that included a benches-clearing scrum.
Volquez then walked Jose Bautista in a 10-pitch at-bat on a pitch that looked to get a piece of the plate.
"I thought the pitch to Bautista was definitely a strike," Royals manager Ned Yost said.
Escobar threw up his hands at plate umpire Dan Iassogna's call on Bautista.
"For me, from shortstop, that's a strike," Escobar said. "I don't know if right behind home plate they see it different, but from shortstop it looked like a strike."
Encarnacion walked on another pitch that upset Volquez and Yost. Volquez turned his back to Iassogna as Revere jogged home for a 2-0 lead. It was his last batter.
"They didn't hit me very hard today," Volquez said. "I got into trouble myself walking a couple of guys."
Herrera relieved and struck out Colabello. With the crowd chanting "Tu-lo! Tu-lo!" Tulowitzki cleared the bases with a double off the wall in center, sending fans into a towel-waving frenzy.
Bautista and Donaldson had consecutive doubles off Duffy in the seventh to make it 6-0, and Kevin Pillar doubled home a run in the eighth.