Your chance to win in Flanner and Buchanan's Play it Safe campaign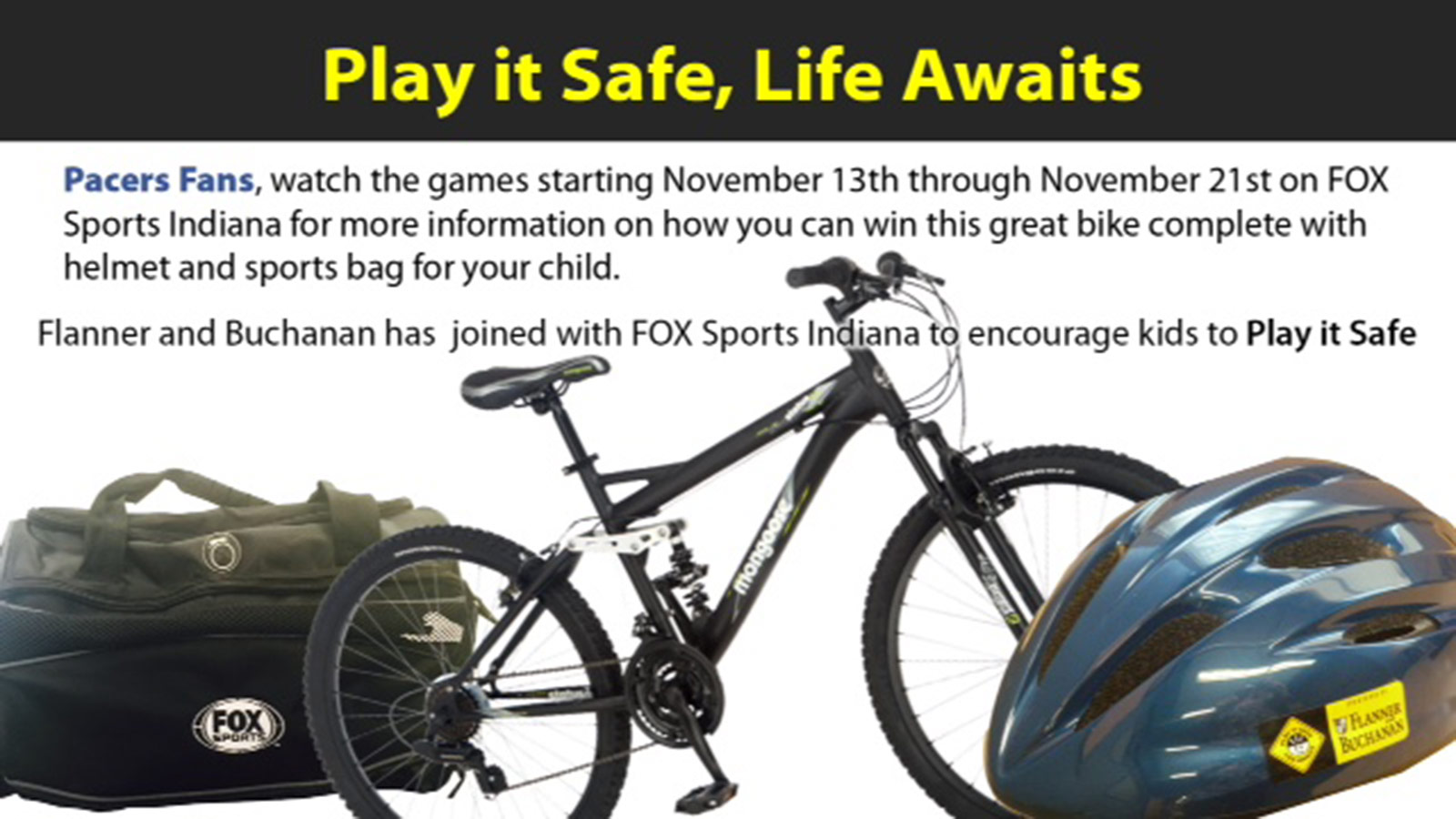 FOX Sports Indiana has joined Flanner and Buchanan with the Play it Safe campaign, in which Flanner and Buchanan has donated 40,000 bike helmets to help keep kids safe since 1999.
One of the great annual Play It Safe events is the "McMiracle on 38th Street," where hundreds of helmets are given away to children who receive free bicycles in recognition for good grades at school.
To applaud the great impact Play it Safe has had in Indianapolis, Pacers viewers are getting the chance to win a bike, helmet and sports bag package. Enter your name for a chance to win at www.FlannerBuchanan.com.
The drawing will be Nov. 23.