Look back: The weekend's best buzz
The penultimate weekend of May made for another compelling two days of sports. Saturday saw Oxbow end Orb's chances at a Triple Crown, while the Indiana Pacers sent the New York Knicks home for the summer with a Game 6 win on Saturday. Jimmie Johnson became a four-time All-Star champion, the San Antonio Spurs shut down Zach Randolph in Game 1 of the Western Conference Finals and the second round of the NHL playoffs started heating up.
With so much going on, it would have been nearly impossible to catch everything. But we've had our eyes peeled, so here are some of the other stories you may have missed while you were busy kicking back, relaxing and not getting blocked by Roy Hibbert.
— Could the next coaching controversy come courtesy of the Seton Hall softball team?
— Elsewhere in New Jersey, Eric LeGrand finally returned home after 944 days.
— Could the next Atlanta Hawks coach come from across the pond?
— It wouldn't be a real weekend without a Tebow story or two.
— This guy will show you what not to do with that new car you just won.
— This high school pitcher hasn't given up a hit in three starts.
— Meanwhile, this high school team has lost 70 straight games — but don't call them losers.
— Who is making what in the Big Ten? And which school's ex-stars are making the most bank in the NBA?
— This former Holy Cross hoops player has overcome addiction and now has hopes of playing for the Afghan national team.
— The Phillies hope they've found a gem in one German high school star.
— Janel McCarville: from the farm to the frontcourt of the WNBA's Minnesota Lynx.
— A 70-year-old competed in her 100th triathlon while a 29-year-old born with HIV ran her first half-marathon for AIDS research.
— The Arizona State coaching staff is studying New York Giants coach Tom Coughlin, while a former Sun Devils QB is running for Congress.
— A few BMX riders in Detroit are making the most out of a neglected old lot.
— The NFL is a family affair for the Kruger family. Meanwhile, one former Carolina Panthers star's son is a burgeoning track star.
— The Iranian wrestling team bailed on a competition in Los Angeles over the weekend.
— Another double-amputee sprinter has his sights set on the 2016 Olympic Games.
— And finally, after 50 years, an Indy 500 winner finally got his favorite hat back.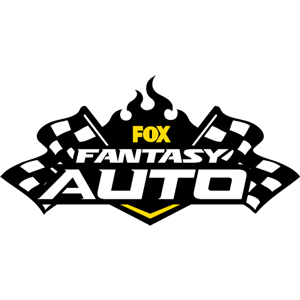 FOX Fantasy Auto
Form a Racing Team, Compete for Prizes
Play Now!