Triple Crown tough, but it's doable
Real Quiet was not the sort of thoroughbred to send poets waxing and artists sketching.
He was born knock-kneed. His body was so narrow that his trainer nicknamed him "The Fish" — pretty to look at from the side, like a tropical fish in an aquarium, but not so much head-on. His right front foot turned out slightly, too, adding to his list of conformation deficiencies.
Real Quiet sold at auction for a mere $17,000 — the price of a future grinder in claiming races, not of a future champion — and he went winless until the seventh race of his career.
But trainer Bob Baffert saw promise in the colt. Real Quiet was lightly built, so his narrow frame didn't bother Baffert one bit. It made him "aerodynamic," he told people. More to the point, the colt had a deep chest that suggested he would keep running at the longer distances, when his competition would be gasping for breath and shortening stride.
In US racing, horses don't face the traditional classic distances until the spring of their 3-year-old seasons, when the Triple Crown races arrive. The Kentucky Derby presents the dual challenge of extending a still-developing horse to 1-1/4 miles for the first time while navigating a field of as many as 19 challengers.
Any horse talented, and fortunate, enough to win the Derby — it's scheduled for May 7 this year — gets a mere two weeks to catch its breath before going 1-3/16 miles in the Preakness Stakes. Three weeks later, the Triple Crown series concludes with the Belmont Stakes, a stern test of 1-1/2 miles that quite often features a fresh batch of horses that skipped the first two legs of the Crown.
Little wonder, then, that we haven't seen a Triple Crown champion since Affirmed beat his rival Alydar in all three races in 1978. That's 33 years, one-third of a century. Affirmed's great-grandsons are now on the racetrack.
We are in the midst of the longest Triple Crown drought since Sir Barton became the first horse to win the three jewels in 1919. But it would be folly to conclude that means the Triple Crown is a relic of the glory days of horse racing, something we'll never see again.
Real Quiet reminds us why. He was hardly an all-time great, yet he missed racing's greatest achievement by the narrowest of margins.
After finally breaking through with his first win, Real Quiet showed enough ability late in his 2-year-old campaign of 1997 that Baffert tested the colt — and his own high opinion — by putting him on the Triple Crown trail the next spring. Real Quiet did well enough, with second-place finishes in the San Felipe Stakes and Santa Anita Derby, that Baffert took him to Churchill Downs.
Make no mistake, however: Real Quiet was not Baffert's big hope. Baffert had won the Derby the year before with the majestic gray Silver Charm, and he returned to Louisville, Ky., with the 1998 favorite, Indian Charlie. Indian Charlie was everything Real Quiet was not — powerful, quick out of the gate and precocious.
Indian Charlie was the media darling of Derby week. Even with Baffert's name attached, Real Quiet was almost an afterthought — sent off as the fifth betting choice at 8.4-1 odds.
But, as Baffert himself predicted, Real Quiet's easy style of running and light frame paid off as the distances increased. Real Quiet was in the back half of the field of 15 early and was still sixth after six furlongs. He then unleashed his winning move on the turn and took the lead for good with a quarter-mile to go, holding off a late charge from stretch-runner Victory Gallop.
The Preakness played out in similar fashion, with Real Quiet taking the lead on the final turn and surviving Victory Gallop's bid in the stretch. When the Belmont rolled around, the flawed "Fish" was suddenly a fan favorite. A crowd of 80,162 — the track's largest since 1971, larger than Secretariat drew — came out to see Real Quiet try to complete the triple.
They thought they were witnessing history when Real Quiet, after beginning his patented turn move with six furlongs left to run, drew clear at the top of the stretch. One length, two, three, four . . . could it be? No, it couldn't.
Victory Gallop chose not to be 1998's version of Alydar and finish second three straight times. Instead, he closed with a fury and caught Real Quiet at the wire. It took a photo to determine Real Quiet lost by a nose.
If not for that nostril, we wouldn't be debating whether the Triple Crown remains achievable. Logic dictates that some horse, some year will match his talent with just a bit of racing luck and end the Triple Crown drought.
If anything, we should be all the more amazed that Secretariat, Seattle Slew and Affirmed all managed the feat in a six-year span (1973-78). It had been 25 years since Citation's crown in 1948, so it's not like the Triple Crown was ever easy.
Some say the current Triple Crown drought is no fluke, not just a result of photo finishes gone wrong or the vagaries of racing luck. They say the breed itself has been watered down as generation after generation emphasizes speed over stamina and trainers change their ways to treat horses gingerly and put them in the starting gate far less than years gone by.
It is true that the top horses today typically race every couple of months, if that. The Triple Crown requires three top-flight performances in a five-week span. But it's also true that if the horses aren't what they once were, then a Triple Crown contender today will be facing competition inferior to what Affirmed, Seattle Slew and Secretariat saw in the 1970s.
The Jockey Club estimates there will be 27,000 registered foals in the US this year. That's the lowest number since 1973 — Secretariat's Triple Crown year — and a fraction of the peak of 51,000 foals in 1986. The 1980s and '90s were a boom era for breeding, with high auction prices and an increased international market providing the incentive. With the tougher times of today and contraction of the domestic racing industry, yearly thoroughbred crops are falling back to historical norms.
Those who believe the Triple Crown is a feat never to be repeated by today's fragile breed miss the point: That's precisely why we will see a Triple Crown winner again, perhaps sooner than anyone suspects. A truly great horse running against ill-prepared or under-talented competitors will hold a huge advantage. Barbaro seemed to be just that horse in 2006, only to suffer catastrophic injury mere steps into the Preakness.
Real Quiet showed us that it doesn't even necessarily have to be a truly great horse. It might just take a hot horse, or a fortunate "Fish."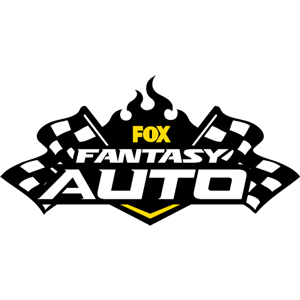 FOX Fantasy Auto
Form a Racing Team, Compete for Prizes
Play Now!